Harry Hesketh Retires from Pro FIFA Circuit after Getting Banned by EA for Bad-Mouthing Young Opponent During a Live Game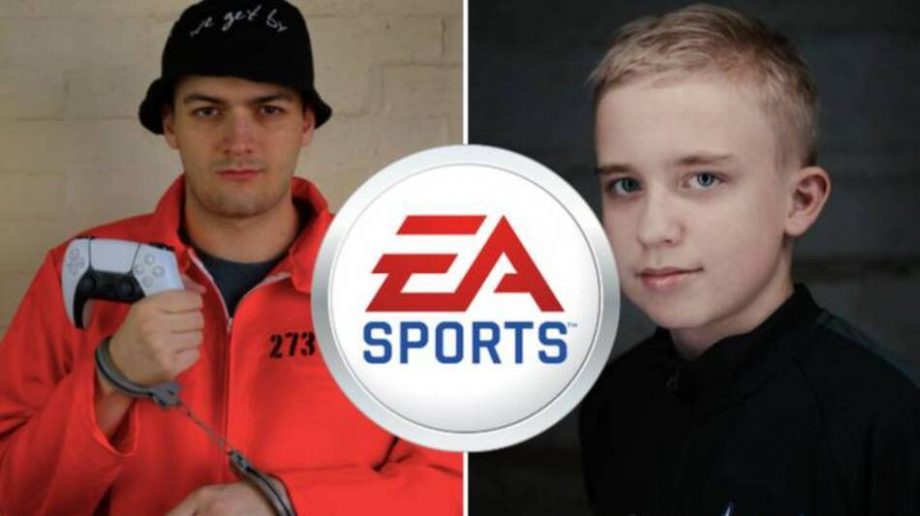 British FIFA pro Harry Hesketh has declared his decision to retire from the professional FIFA circuit, as well as from professional eSports, in general, after the (apparently justified) humiliation of getting banned by EA Sports, the developers of the FIFA gaming franchise, due to allegations of using improper language against a minor opponent online.
Last December, Hesketh was playing against the 14-year-old Danish wonderboy Anders Vejrgang in a high voltage FIFA online match of the FUT Champions competition, live on popular game streaming platform Twitch, where he supposedly made a reckless and disrespectful "mum" joke on Vejrgang's mother.
After making a clear reference to Vejrgang's mother, Hesketh said during the game:
"His fingers might be quick, but mine are longer."
The 25-year-old Hesketh from Wigan, England, had later acknowledged his wrongdoings and deemed his statement as a "distasteful comment", in a video on his YouTube channel, where he has more than 700,000 subscribers.
EA Sports, the governing body of every FIFA in-game action made by any player from all over the world, were very quick to identify the misdemeanor of Hesketh and subsequently banned him in spite of his apologies. That decision from EA has led the FIFA player to decide in favor of retirement.
Hesketh, whose latest professional FIFA team was Hashtag United expressed his frustration and disappointment, on himself more than anything, by saying:
"It's in EA's power to ban you for anything. They can do what they want, when they want. It isn't a defence, it isn't me trying to get it overturned. I got dealt the same severity of ban for a mom joke as racism. That's just a stone cold fact. If this is the precedent you're setting for pro players, in the next 24 hours, I could go out and get every single person that's ever competed in FIFA on the world stage banned."
The player has had some success in the British pro FIFA circuit, but always had a "bad boy" aura about him. During his social media address of his fans, he was also apologetic towards his young opponent Vejrgang.
He said about the encounter with the 14-year-old:
"No hate towards Anders. I've said it before, and I'll say it again. Please don't do this. A revelation came to me after the stream. [EA] went to Anders and said 'do you want an inquest into this stuff that happened on stream' and they said no, because nothing happened. The thing with EA that disheartens me a bit is the personal relationships. I get along with everyone I've met."
The extent of Hesketh's ban by EA was not that big, though, as he was only banned from the FIFA tournament "European Regional Qualifier" scheduled to start from on February 6, 2021. But the weight of the accusation, it seems, got the better of his sensibilities.
He continued his statement, by saying:
"I have zero personal vendettas against anyone I've met. I don't know where it's gone wrong, but it's gone wrong somewhere. I'm announcing my retirement from EA competitive events, effective immediately. This is the biggest risk of my life ⁠- if I'm not competing, I'm not competing with a team, so I'm deleting a three-year contract there."
EA has been known for its strict ruling against misdemeanors like the one Hesketh showed. They are unapologetic against any kind of disrespectful comments made during games, whether it's on a person's race, religion or origin etc.
Gamers like Hesketh should be more careful while playing competitive games, and remember that they are professionals and a lot of people follow them and their matches. In spite of all these things happening in the blink of an eye, Harry's fans will still hope that the player remains calm, shake off all his grudges, and come back to professional FIFA again, in the near future.