Grand New Esports Arena to be Built in Bronzeville, Developers to Spend $30 Million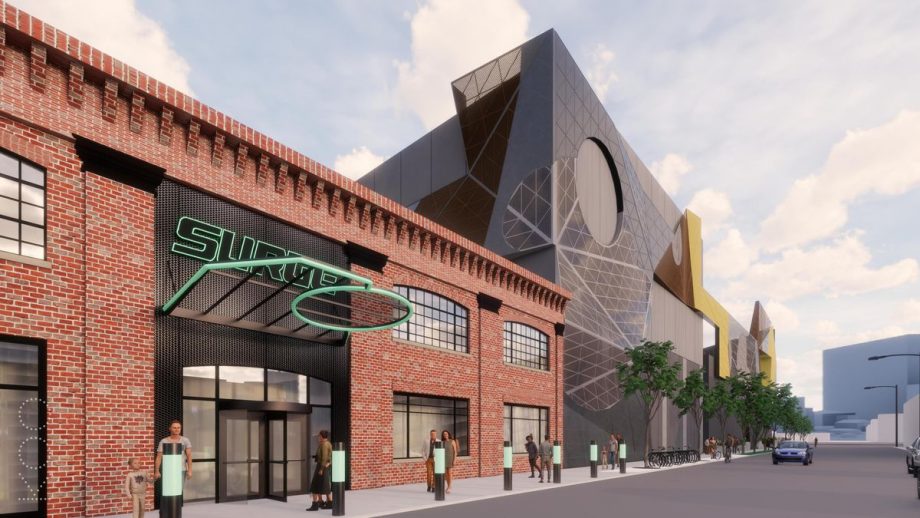 There have been huge developments regarding a dazzling new sports arena set to be built in Bronzeville, Chicago in the near future. The arena, though, will require fast and expert fingers, rather than athletic attributes. The arena will be named "Surge Esports Arena" and will accommodate gaming competitions and eSports events.
Esports has become a very popular entity in the worldwide sports culture in the last few years. It has also become one of the fastest growing markets in the world. Many professional gamers, amongst whom most are teenagers or young adults, can now earn millions of dollars every year by participating in competitive eSports or gaming competitions.
The developers of the Surge project, Chris Lai and Scott Greenberg, will be spending a whopping $30 million to build the extraordinary establishment that will be called the Surge Esports Arena. It will be situated at 25th and Wabash in Bronzeville, Chicago, right beside the South Park. The arena will provide accommodation for a minimum of 30 gamers and 800 spectators. It will have a height of 35-feet and will also feature a 80-foot wide humongous screen for everyone to enjoy the proceedings. There will also be facilities such as luxury suites, stages, delicious foods, and drinks.
Talking about the engaging gaming experience, Scott Greenberg said:
"You're actually engaged in the whole Esport experience and the gaming experience because it surrounds your peripheral vision, and you have the sound and light effects of a rock concert."
But the question remained: are people willing enough to travel all across the country to watch some young people play random video games? The answer from Greenberg was pretty straightforward – "Yes". He then went on to state that it's the enthralling gaming experience that brings the huge gaming community together.
The ambitious eSports arena will also have a unique virtual reality (VR) facility for the viewers. Talking at a press conference, developer Chris Lai said about it:
"It's a real life holo-deck. It's going to be over 20,000 square feet where you'll be able to suit up and freely move around with other people and be in another world" 
3rd Ward Alderman Pat Dowell is just another gaming enthusiast in that part of Chicago. Dowell is super-excited about the project because of its scope of bringing the tech-based gaming experience to the schools of Chicago. He went on record to say:
"I love doing cutting edge things in the ward. A lot of our schools here are not connected to that world, and I saw this as an opportunity to connect those schools to this kind of facility."
The gigantic project is set to be presented to the Chicago City Council and Plan Commission in February next year. Subject to approval,the construction of the arena will commence next summer with the grand opening scheduled to occur in the summer of 2022.