Gaming festival DreamHack 2022: Everything that rolled out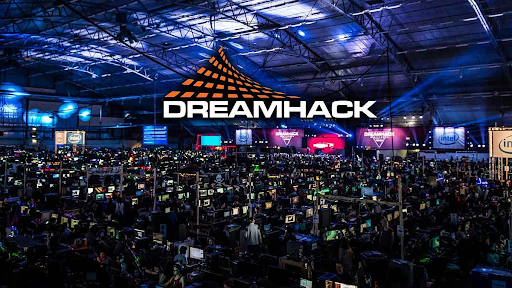 The world's largest digital festival, DreamHack, returned to India after three years and delivered an unforgettable gaming and eSports experience in Hyderabad last weekend.
Hosted by NODWIN Gaming, the gaming, and esports arm of Nazara Technologies, DreamHack proved to be a fun event for hard-core gamers, children, and, surprisingly, grandparents, too. The event was supported by the Government of Telangana and partnered with Intel, Monster, Hyundai, Bingo, and 8bit.
This digital fest also welcomed a diverse audience that included gaming enthusiasts, influencers, and chess aficionados from across India. The three-day festival was a much-needed breather for people to get out of their stressful and monotonous routines and let their hair down.
The DreamHack festival was attended by people of all ages from across India and offered the audience a bunch of fun and exciting activities. Apart from gaming tournaments, visitors also had a chance to experience the exhibitor stalls that were put up by 8bit, Bingo!, Stan, Hyundai, Monster, and Wings.
Several gaming tournaments were held at DreamHack, across various zones that were put up at the venue. The festival also had a multitude of gaming tournaments that featured a total prize pool of Rs. 38 lakhs.
Hardcore gamers had the time of their lives as they went to town to battle across various gaming competitions such as KO Fight Night, a fighting game with old games such as Street Fighter V, Tekken 7, Super Smash Bros. Ultimate, and Pubg Mobile's New State Open Tournament.
There were events such as Bring Your Own Device (BYOD), considered the heart of DreamHack, which was buzzing with excitement as gamers played on their own devices as part of the competition.
Dreamhack also hosted the Snapdragon Pro Series (SPS), the fastest-growing mobile esports platform in the world, wherein eight specially invited SPS teams — Marcos Gaming, Team XO, Marcos Esports, Crowned YT (TWOB), Dark Phoenix, Chacha Esports, InYourDream (Hyderabad Hydras), and Rockstar competed with each other.
NODWIN Gaming, along with ChessBase India, set up a Chess Arena where some popular stand-up comedians such as Tanmay Bhat, Samay Raina, Biswa Kalyan, Joel D'Souza, Anirban Dasgupta, Vaibhav Sethia, Manik Mahna, and Sumit Sourav showed their sporting skills while playing chess.
Apart from this, the zone also saw kids playing mini competitions with their families. It was a treat not just for gamers but also for ardent fans who enjoy popular retro games. The Retro zone was packed with people of different generations interacting with each other by playing their favourites like Snakes & Ladders, Ludo, Carrom, etc.
Saturday night saw India's most sensational performers—hip-hop artists Brodha V, Seedhe Maut, Hanumankind, and DJ Kani, performing at the Breezer Vivid Shuffle arena. There was a CosPlay zone, which became a big hit with the audience. Many gaming fanatics let their creativity loose and dressed up as popular gaming figures. PC Modding Zone and Streamer Zone were also highlights of the festival.
The Streamer Zone saw fans flock to the venue as the issue of overcrowding emerged towards the end. Some fans also tried to enter the arena without tickets to meet their favorite creators. Mortal, Scout, Thug, Sid Joshi, Ocean, Payal, Xyaa, and Krutika were among several gaming stars that attended the event.
The tournament organisers had to ask the police for assistance to clear out the crowds during the final day of the event. The situation prompted S8UL to cancel all their scheduled activities at the festival.
S8UL Sid took to Twitter to comment on the matter:
"Every S8ULl streamer activity had to be cancelled today due to the sheer amount of people that showed up today, and we were afraid someone would get hurt. Crazy amount of love for S8UL in Hyderabad."
Akshat Rathee, Co-Founder and Managing Director of NODWIN Gaming said
"We are beyond thrilled with the overwhelming response that DreamHack has received this year. It's been a phenomenal ride right from the first day we started planning this months ago."
He continued,
"The audience just elevated the whole experience with their unbounded energy, passion, and love for gaming! Fans have waited for this for two years and we made sure to leave no stone unturned to make this a memorable event for them. 
A big thank you to the Government of Telangana and all our partners for extending their unconditional support to make this a huge success."
After Hyderabad, the Dreamhack Festival is set to make its way to Atlanta (United States), Jönköping (Sweden), Valencia (Spain), and Hannover (Germany) this year.