EA and Marvel Announces a Multi-Title Collaboration to Make Action Adventure Games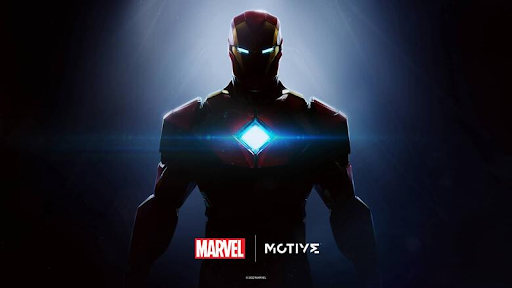 Electronic Arts (EA) and Marvel Entertainment have announced a long-term partnership to collaborate on at least 3 new action-adventure game titles for consoles and PC gaming. Each game is set to have an original storyline set in the Marvel universe.
The first game in the pipeline is going to be a third-person, action-adventure game based on Iron Man. The game is reportedly in development by Motive Studios.
The Iron Man game, which was initially rumoured to be under production, has now been confirmed by EA. The game will feature an original narrative that taps into the rich history of Iron Man, channelling the complexity, charisma, and creative genius of Tony Stark, and enabling players to feel what it's like to truly play as Iron Man. EA also confirmed that the game is currently in the pre-production phase and will share more updates as it progresses.
"We have been long-time fans of Marvel and their impressive leadership, so this is a remarkable moment for our developers as well as our players and fans," said Laura Miele, who is the COO at EA.
As it is evidently known, the Marvel Cinematic Universe has been far more successful than any other movie franchise in the world, however, Marvel hasn't had the most successful of runs when it comes to video games.
While there have been the likes of games like Marvel's Spider-Man, a large portion of Marvel's IP in gaming has not been able to find a strong and solid foothold within the games industry.
Most recently, Marvel's Avengers, developed by Crystal Dynamics, failed to meet fans' expectations and it did not do well commercially either. EA is one of the biggest publishers in the gaming industry and has released a huge number of fantastic studios under their wing that can work on the Marvel IP.
While EA hasn't been particularly immaculate when it comes to the handling of popular IPs, the sheer level of production value that EA has at its disposal cannot be overlooked.
Jay Ong, Executive Vice President at Marvel Games said, "At Marvel, we have always strived and will continue to strive to find best-in-class teams who can take our characters on heroic journeys in ways they haven't before, and collaborating with Electronic Arts will certainly help us achieve that."
He continued, "We take pride in being enthusiastic, creative collaborators with developers, allowing them the freedom to create something truly unique and remarkable. The team at Motive is getting started on that with their Iron Man video game, and we can't wait for players to learn more in the far future."​​
Along with Iron Man, EA is also reportedly working on a single-player, open-world game title for Black Panther. It was recently claimed that the project is already in the early stages of development at a new studio, which will be headed by former Monolith Productions boss, Kevin Stephens.
According to reports, the game begins with Black Panther dead, and the player must face new challenges as the new Black Panther. This is likely the setup of the game's storyline. The game is also reportedly known as 'Project Rainier'.
Furthermore, one of EA's most renowned studios, Respawn Entertainment, is currently working on a number of new projects, including a couple of Star Wars games. This likely means that the studio will most likely not be involved with Marvel IP – although, if the deal were to extend beyond 3 games – perhaps Respawn could have a go in the future.
This December, we will see the release of Marvel's Midnight Suns from XCOM studio Firaxis.