"Dr. Disrespect" Truly Disrespects the Whole Mobile Gaming Community, Faces Intensive Backlash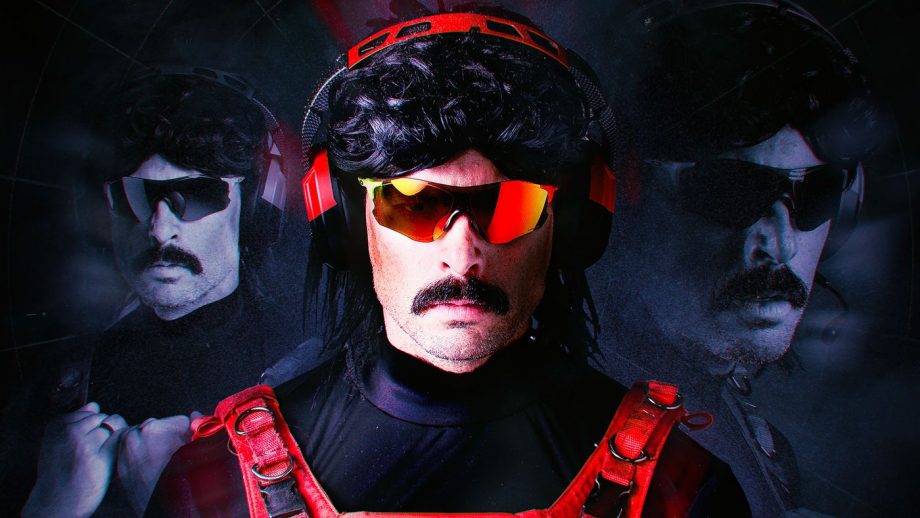 Currently plying his trade in YouTube, Former Twitch streamer Herschel "Dr Disrespect" Beahm IV's recent poke at the global mobile gaming community certainly made the headlines, with many of the most prominent pro mobile gamers of the world replying to his jabs by challenging him to a face off in any PC game. The streamer, famously known as the gaming doctor, has, at last, broken his silence on the matter and replied to all his critics in a whole new video on his YouTube stream. 
Dr Disrespect recently came out with an infamous tweet, where he claimed blatantly that mobile gaming is not a serious enough phenomenon to him. The tweet enraged the global mobile gaming community as a whole, and according to the stats, rightly so. In the horrible tweet, the much-acclaimed streamer flexed highly about his costly PC gaming setup and deemed mobile gaming setups as miniatures.
Although there is a considerable difference in the skill-set between players from both the PC and mobile gaming scenes, the mobile gaming domain is growing and spreading way faster because of its abundance and easy accessibility of big competitions worldwide. Mobile gaming, at present, has a much bigger player base than that of PC gaming. Therefore, the relentless and fiery backlash followed for the famed streamer.
"Same old, same old!" The atrocious tweet sparked an age-old, stereotypical, and retrospective comparison between two completely different scenes. Even acclaimed eSports personnel decided to join in the criticism. Dr Disrespect was challenged by popular CoD Mobile ace Luke "iFerg" Fergie in a direct CoD 1v1. The doctor never replied to the challenge, in turn.
But, Dr Disrespect, in his most recent stream, somewhat tried to address the censure aimed at him in a clever way. In this stream, he was seen playing an unknown game on his not-so-fancy flip phone, continuously and vigorously ranting about the substandard internet connection. The whole act was staged to take another jab at the poor quality (according to him, of course) of mobile games and mobile gaming, in general.
Dr. Disrespect indirectly talked about the global hierarchy of mobile eSports several times in the video, and towards the end, addressed the pouring controversy circulating around his tweet, by saying:
"I'm getting a lot of heat these days on Twitter. I just explained what my setup was in comparison to a mobile gaming setup. I shouldn't even say anything anymore."
He was quick to defend his tweet, this time more politely, by trying to make light of what he said. He played down his tweet by claiming that he only put forward an innocent question, in completely good faith. However, his views towards mobile gaming evidently haven't altered after all this jibe, since he recently turned down an offer to play mobile game "Among Us" from famous mobile gamer "Valkyrae" and her squad. He pointed out the reason by simply saying:
"Among Us looks worse than a mobile game."
Although it has to be said that PC Gaming outright takes the cake in terms of investment on peripherals and it also demands a much broader skill-set, the constant comparison between the two is totally absurd, and unfair most of the time, as mobile gaming is way too new to the global scene compared to the PC platform. The head of the popular streaming platform YouTube Gaming, Ryan Watt, took to his Twitter recently to confirm the fact that in the year 2019, Garena FreeFire (a mobile game) was in fourth place among the most-peaked games throughout the world, and across all platforms. The popular battle royale game, along with PUBG Mobile, has continued to break many global playing, streaming and viewing records in 2020 as well.
It is a matter of great despair that, even in today's world of modern and mobile thinking, Dr. Disrespect's disrespectful jabs at the mobile gaming community have been supported by many of his fellow PC gamers all over the world. Although he seems pretty cool about the situation, the current negativity surrounding his whole online existence could well become too big a burden for his career to carry in the near future.