Cavea Ties up with Swedish Esports Giants "Team Alliance" in a Commercial Deal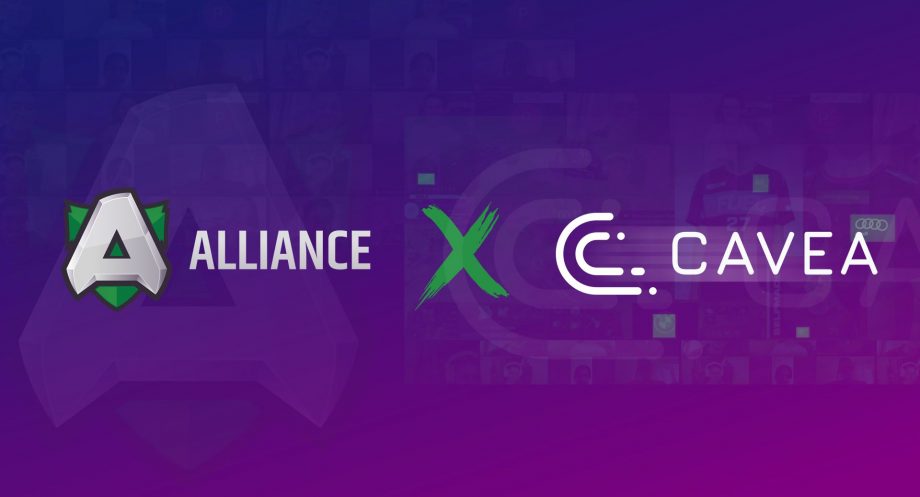 Team Alliance, the world-renowned champion eSports organization from Sweden, has declared a lucrative partnership deal with Cavea, the viewer and sponsorship analytics company. As part of the deal, Team Alliance will be handed the revolutionary AI-automated media estimation and social media monitoring technology from Cavea's elusive locker room.
Team Alliance will use the exceptionally handy tool to uphold its "sponsorship accountability and monitoring'" campaign, since the successful organisation is currently trying to open doors towards pure transparency, in order to its current sponsors and partners, as well as the ones it will tie up with in the future.
The Chief Strategy Officer of Team Alliance, Kelly Ong, shared delightedly his thoughts on the deal:
"Alliance is very glad to start working with Cavea after a comprehensive test run. Together with Cavea we will be able to provide transparency to our current and future sponsors and partners. Being accountable and transparent is a core value in the Alliance partnerships team hence we value data and statistics very much."
Cavea, with its immovable enthusiasm and work ethic, has pretty much taken over the analytical side of the eSports world (at least, in the European region). They have struck gold by joining forces with many renowned eSports orgs. They started by partnering up with Talon Esports, and went on to tie up with the Astralis Group, as well as Fnatic, in the last year only. The several deals meant that the Danish tech organization raised a whopping €1m (~£902,361) in profits, in January 2021 alone. These profits of the firm came from various of its new investors, and also a few of its already existing investors.
Kelly Ong also went on to state that:
"We chose Cavea because Cavea is planning to be an esports-focused analytics platform, we find that exciting in comparison to boarding with other traditional analytic services out there. We will also be working closely with the amazing Cavea team to develop the product as we continue evolving as an analytics company focused on esports."
Apparently, Cavea's success and evolution didn't go unnoticed from the eagle eyed vision of Team Alliance. Both the exceptionally popular eSports-related companies will now be able to even broaden their scopes and make an even bigger impact on the share market as well.
Cavea's Co-founder & CEO, Mircea Gabriel Eftemie, also had a few sweet things to say about the deal:
"Alliance is an esports organisation whose mission is a perfect match for ours. We will help them achieve their goal of creating a lasting esports legacy that supports esports experiences across the globe, by supplying them with a powerful data tool, that helps them be more data strategic."
The constant growth of Cavea in the eSports domain and its ever-increasing roster of valued partners, means that they are obviously on the right track. Now, with Team Alliance becoming the latest gaming company to completely utilise Cavea's vast and mind-blowing analytics department, Cavea will not have to look back at all in the near future at least, for sure.
For Team Alliance, on the other side, the deal brings with it an upgraded quality of content making and an analytical brilliance, in complete association with Cavea. The match looks to be one that was made in the heavens. But will this deal actually be fruitful to both the parties involved? We'll have to wait and see.