Williamson continues his training but is still "not quite at the level" he needs to be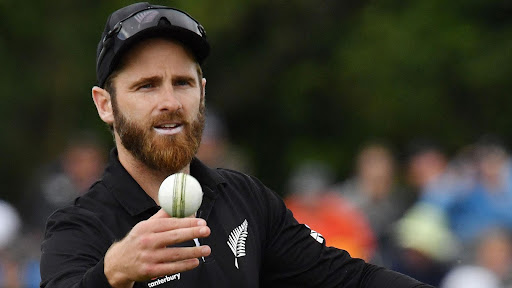 Since rupturing his ACL on March 31 during the first IPL 2023 game, Kane Williamson has been unable to play
After having surgery to repair a torn anterior cruciate ligament (ACL) in his right knee, Kane Williamson is back in the nets hitting balls and completing his recuperation. However, according to Gary Stead, his batting and fitness are "not right at the level that he is to perform internationally" yet.
Williamson was quoted as saying in a Cricket New Zealand film that was made on the margins of a New Zealand men's national training camp at Bay Oval in Mount Maunganui,
"Great to see some of the guys and some of the new faces too. Looking forward to the team camp. Nice to have it here at home as well in the Mount [Maunganui], and get into some training and to just reconnect a little bit."
He isn't quite ready for game action yet, as New Zealand is preparing for matches against the United Arab Emirates and England, but he is working to get back to the point where he has to be in order to begin considering a comeback.
"Nice to be on the bike, do fitness sessions on the bike, and progressing from the lower level, stuff that's really, really controlled, to getting better with my movements and be able to incorporate some of the batting aspects, you know, when you move your feet a little bit more," he said. "Yes, still a bit of work to do, so keep working hard, really."
Williamson had shared a brief Instagram video of himself batting on August 1 with the caption
"Nice to be back in the nets with the bat in hand for a few throws".

It progressed a little bit from there.
"It's nice to see him with a bat in his hand and hitting the balls again, albeit it's not right at the level that he is to perform internationally,"

Stead, New Zealand's head coach, said. 
"It's certainly set on the road to recovery, and it's hugely silver linings in injuries and how you look at them, and to keep saying, 'hey, I am invested in this team and I really want to keep playing for this team', is magic to hear."
Even though Williamson hasn't played any cricket since rupturing his ACL while playing for Gujarat Titans in the opening match of the IPL 2023 on March 31, he remains the top hitter in the ICC Test rankings, even though he won't play another Test until March 2023.
When that happened, he had to be carried off the pitch, and as a result, he was disqualified from the IPL and perhaps even the 2023 ODI World Cup.
If he wasn't healthy enough to compete in the World Cup in October-November, it was said that he might still travel with the squad as a mentor. He returned to New Zealand and underwent surgery in April.
But in June, it was reported that Williamson had not given up on participating in the World Cup and that there was still a remote possibility he may recover in time for the competition, which gets underway on October 5 when New Zealand takes on England in Ahmedabad.