Will David Warner remain on Australia's WTC team?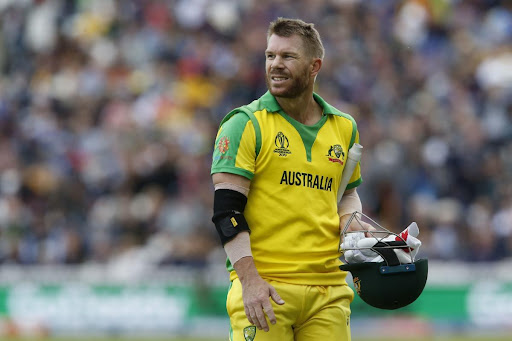 David Warner's trip to India was not very memorable
A fifth Test will be held in the Border-Gavaskar series. We do get one this time, though, in a way. To decide the World Test Championship winner, Australia and India will rematch in the first week of June.
Given that the IPL doesn't end until late May, there won't be much time for either team to practice, although you might say that Australia has it worse.
Some of their players, including crucial batsmen Marnus Labuschagne and Steven Smith, will play county cricket before the World Cup, while edge players will go on the A tour of New Zealand and may have additional training opportunities at home.
As long as injuries don't play a significant role, choosing Australia's best XI won't be a particularly difficult process. Nine spots have presumably already been decided upon. But the final two are difficult choices.
After recovering from the elbow fracture he sustained in Delhi, David Warner will wear the Australia jersey this week in the three-match ODI series in India. Yet aside from the immediate aftermath of the match fixing, his Test future is as hazy as it has ever been.
He has a poor record in the UK, where he has played 13 Tests and averaged 26.04 without scoring a century. During the final stages of his career, the spectacular innings that included a double-century against South Africa in his 100th Test may come to seem unusual.
Beyond that, there feels less clear, but it looks like he will participate in the WTC final. To determine if Warner at least starts the upcoming Ashes in the summer of England, Ricky Ponting recently suggested that it might turn into a selection playoff.
Head coach Andrew McDonald was relatively firm on the final after Ahmedabad but left the rest more open-ended. Warner might not have complete control over how his Test career ends.
If England's quicks repeat their round-the-wicket success from 2019, it is not improbable that he starts the Ashes but loses it.
"I think you work through that conversation, and how each player finishes is always different," McDonald said. "Some want to go out in a certain way, and others are okay with potentially being dropped out of sight."
"But at the moment Dave's fully in our plans for the World Test Championship, he's coming back for the one-day series, he's recovered from his injury there, so we'll see Dave back in Australian colors on the 17th and we'll go from there."
Warner's Test career will undoubtedly finish within the next 12 months, even if he plays through the upcoming home summer (when his home Test at the SCG won't be the season's final game this time), so a replacement should be found as soon as possible.
Although he performed poorly while batting in the middle order in India, Matthew Renshaw is currently thought to be the front-runner. Even if there might be more complications, Cameron Bancroft is making a convincing case purely based on domestic runs.
Marcus Harris might view it as a misfortune that he was benched during the 2021–22 Ashes in order to maintain Usman Khawaja in the lineup. Travis Head performed admirably after being promoted to open in India, but he will always be a middle-order batsman elsewhere.
The choice of the third specialist quick, who will likely bat behind Mitchell Starc and the captain Pat Cummins, will be another important one in the selection process. It, though, is predicated on Josh Hazlewood being able to put an end to his injury streak, which has kept him from playing more than four Tests in the past two years due to injuries and conditions-based selection in Asia.
Australia's possible WTC final squad (if 15 named): David Warner, Usman Khawaja, Marnus Labuschagne, Steven Smith, Travis Head, Cameron Green, Alex Carey (wk), Pat Cummins (capt), Mitchell Starc, Nathan Lyon, Josh Hazlewood, Scott Boland, Todd Murphy, Peter Handscomb, Michael Neser/Lance Morris