West Indies players not to be blamed for early exit from ICC T20 World Cup 2022: Kieron Pollard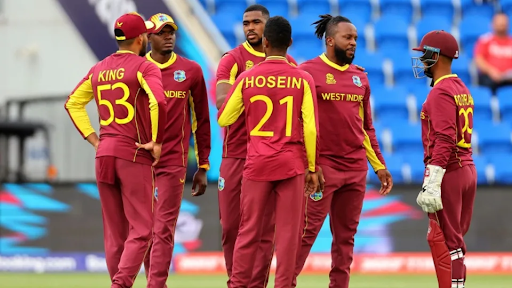 The losses to Ireland and Scotland in the qualification round prevented West Indies from advancing to the Super 12 stage
Former West Indies captain and World Cup winner Kieron Pollard, who is one of the most experienced players in the shortest format of the game, has said that the West Indies players should not be blamed for their failure to qualify for the super plan round of the ongoing ICC T20 World Cup 2022. 
The West Indies crashed out from the qualification round (Round 1) after losses to Ireland and Scotland hurt their chances, while they could record a solitary victory against Zimbabwe before returning home.
Kieron Pollard, who captained West Indies in the T20 World Cup 2021 last year told i95.5fm, a Trinidad-based radio station,
"A bit surprised, to be honest, that [West Indies] weren't able to get over the line against the other teams. But again, that speaks volumes of where our cricket is at the moment. I feel it. I feel it for the guys because they are the ones that are going to get the bashing. And it's not all their fault."
"We have a young captain, we have young players, guys who would have played only a handful of [matches in] T20 cricket and now they are in the World Cup,"

Pollard said.
"And when I look back at it, I sit back and I have a smile on my face. Because I remember some of the things that was said last year around this time, when some individuals weren't selected.
Kieron Pollard has claimed that there is no respect for experience in the Caribbean and that the region sent over a team which did not have enough experience playing the shortest format at the highest level.
"I just had to remind these people that there was a World Cup we were going to [in 2021] and another bilateral series [in New Zealand]. And now some of the individuals get the opportunity to play in the World Cup. 
"And, again, look what has happened. It's no fault of theirs. But when we tried to sort of protect them and let people understand [in 2021], they were not ready for that, we were lambasted. There were a lot of things that were said that were very derogatory at times. It's a sad day for West Indies cricket and all of us,"

Pollard said. 
Pollard added,
"Experience means a lot. And we take that for granted in the Caribbean. [There] has been a notion over the years [that] as soon as you reach a certain age, you should be done away with. And when you have guys in the team, they want you to get out of the team or when the guys are not there, they understand the importance of the guys. And this is another situation of not having a couple of experienced guys around to help the youngsters, to help the youth."