Top 5 highest run-scorers in the Indian Premier League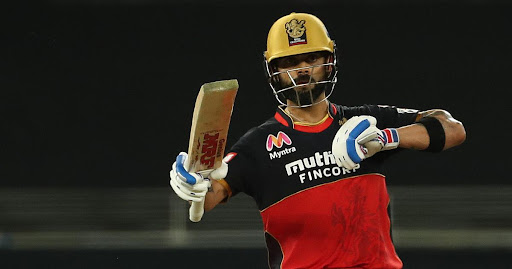 Virat Kohli is the all-time leading run-scorer of the Indian Premier League
Over the last 15 years, the Indian Premier League has shaped T20 cricket in a significant manner. The average scores have increased, which has led to more and more teams adapting to a fearless brand of cricket.
The credit for this phenomenon should go to the amazing batters we have seen in the league. They have done an excellent job in nullifying threats of the world's best bowlers, to attain figures which perhaps not many would have dreamt of before the inception of this tournament.
Let us have a look at the five highest run-scorers in the history of IPL:
#5 Suresh Raina
Our last mention on this list, Suresh Raina is the only player who has called time on his cricket career. Known as 'Mr IPL' for his superb consistency, he has scored 5528 runs in 200 innings at an average of 32.52 and a strike rate of 136.73.
Raina scored one century and 39 half-centuries during his IPL career. His only century came in the 2013 season in a match against Punjab Kings, who were then called Kings XI Punjab. In that match, Raina scored a 53-ball 100 with the help of 7 fours and 6 sixes.
Chennai Super Kings have won four IPL titles and Raina played important roles in all four campaigns. The Uttar Pradesh lad scored three half-centuries in 2010, four fifties in 2011, and then four half-centuries again in 2018. In the 2021 season, he scored one fifty against Mumbai Indians.
#4 David Warner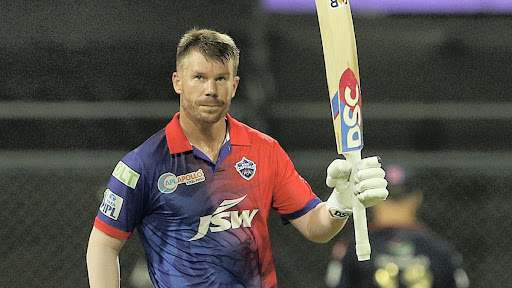 The only foreigner on our list, David Warner has always been a reliable player in this competition. He will be seen leading the Delhi Capitals this year in Rishabh Pant's absence, but the opener will know all about the role, having led Sunrisers Hyderabad to the trophy in 2016.
Warner has scored 5668 runs in only 155 innings, with his average being 41.99 and his strike rate being 140.58. Notably, he is also the only player on this list to have a 40+ average and a 140+ strike rate. He has scored four centuries and 53 fifties in this tournament.
Warner's first two centuries came during his first stint with Delhi, which was referred to as the Delhi Daredevils at that time. He scored unbeaten 107 runs from 69 balls in a 2010 match against Kolkata Knight Riders, while two years later, he scored 109 not out from 54 balls against Deccan Chargers.
The Australian batter's next two centuries came during his stint with the Sunrisers Hyderabad. He stuck a 59-ball 126 against Kolkata Knight Riders back in 2017, before scoring a 55-ball 100 against RCB two years later. Though he did not score a century in the title-winning 2019 season, Warner scored nine half-centuries in that campaign, three of which saw him getting into the 90s – against MI, RCB and Gujarat Giants.
#3 Rohit Sharma
Although Mahendra Singh Dhoni will always be in the conversation for the most successful captain in the Indian Premier League, Rohit Sharma was recently awarded the distinction and rightfully so, as he led Mumbai Indians to the title on five occasions. Besides that, he also has won the trophy with Deccan Chargers.
In 221 matches, the MI captain has scored 5764 runs at an average of 30.66 and a strike rate of 130.29. Although he has scored only one century in this tournament, Sharma has scored as many as 40 fifties.
The Nagpur lad's only century came way back in 2012, against Kolkata Knight Riders at a stadium where he always tends to turn up – Eden Gardens. He scored unbeaten 109 runs in 60 deliveries, which included 12 fours and 5 sixes.
Three years later, he played another brilliant knock against the same team and at the same venue, where he remained unbeaten on 98 runs from 65 balls. Sharma also got into the 90s in a 2018 game against Royal Challengers Bangalore, scoring a 52-ball 94.
#2 Shikhar Dhawan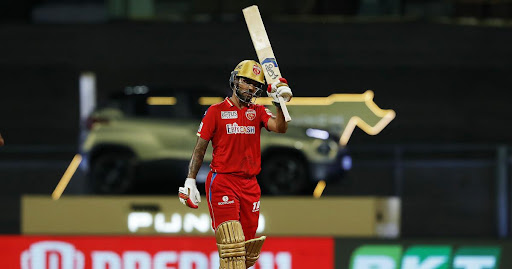 Shikhar Dhawan will be leading Punjab Kings in the upcoming edition of IPL, despite nearing the end of his career. Like Kohli, he too has been a consistent player in this tournament, having scored 6086 runs at an average of 35.18 and a strike rate of 126.92.
In terms of his milestones, Dhawan has scored a couple of centuries in IPL but has struck as many as 46 half-centuries. His first century came in a 2020 match against Chennai Super Kings. Playing for Delhi Capitals, Dhawan remained unbeaten on 101 runs from 58 balls.
In the very next match against his current team, Punjab, Dhawan scored his second century of the tournament. The left-handed batter scored unbeaten 106 runs in 61 balls, which included 12 fours and 3 sixes.
Unlike Kohli, Dhawan has got his hands on the trophy previously as he was a part of the Sunrisers Hyderabad team that won the title in 2016. In that season, he scored four half-centuries – against Gujarat Lions, Rising Pune Supergiant, Mumbai Indians, and Kolkata Knight Riders.
#1 Virat Kohli
Though he might not have had the fortune of lifting the trophy, Virat Kohli still is among the best players to have featured in this tournament. When it comes to the leading run-scorers in IPL's history, no one comes close to the former Royal Challengers Bangalore and Indian skipper.
He has scored 6411 runs in 216 matches and is among the only two players who have scored 6000+ runs in this tournament. The 34-year-old has an average of 36.43 and a strike rate of 129.72. The RCB batter has scored five centuries in this competition, alongside 42 fifties.
The player's first-ever century in IPL came in 2016, in a match against the now-defunct franchise, Gujarat Giants. He took only 63 deliveries to achieve this feat and also remained unbeaten till the end, hitting 11 fours and a six in the process.
He was in a completely different league of his own in the 2016 season, as he struck three more centuries – against Rising Pune Supergiant, Gujarat Lions and Punjab Kings. His last century came in 2019, in a match against Kolkata Knight Riders at Eden Gardens.