The Test romantic, Kagiso Rabada is expecting a reverse swing in Pakistani conditions, returns to end dry spells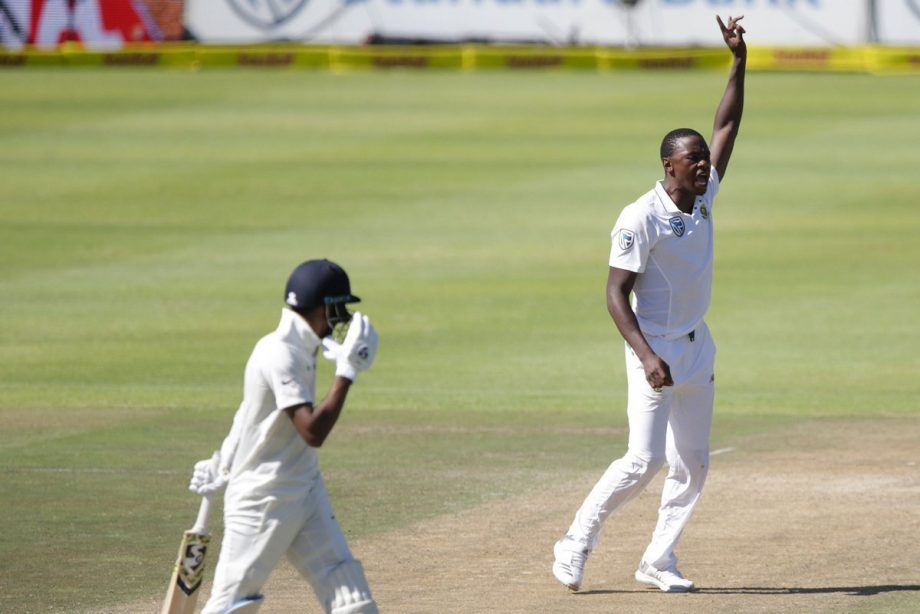 ICC/ Twitter
Kagiso Rabada is keen to give a strong comeback in whites and he is expecting a reverse sweep in Pakistani condition. He has returned to play a crucial role in dry spells and will miss the Pakistani crowd.
Good to know that Kagiso Rabada has a decent memory. He does not forget the toughest and satisfying moments in his cricket career, and he hasn't been in the white jersey for a year.
He played the last Test match against England over a year ago. His overly aggressive celebration after he dismissed Joe Root off stump had cost him a ban for the last game of the Test series. He missed the recent Test series against Sri Lanka following a groin strain.
Covid-19 has restricted the performance of the Test lover to five T20I games against Australia and England, 17 games for Delhi Capitals last year and strangely he only bowled 441 balls in the summer of 2020/21. The decrease in load is no bad thing but he is among the hardest working fast bowlers and he will show that determination when Pakistan will play South Africa in Karachi.
"Sometimes you're chasing the game, sometimes you are on top of the game, and sometimes it's even and you have to work out ways to get on top. And the other team is doing the same thing. It's a thrill. It builds up to such a climax and at the end, after all the hard work you put in, especially when you've won, it's extremely rewarding; more rewarding than in any other format,"

said Rabada in a video released by CSA.
Test cricket was different last time when Rabada played. Test cricket is enjoyed with the crowd, with their cheers and all. But Covid-19 has changed things quite a lot and there were no viewers left in the ground. But, recently things are slowing down and the fewer crowds with restrictions are allowed.
Kagiso Rabada says that the crowd adds a fun element in the game and he will miss the crowd in Pakistan because he knows how fanatic their fans can be.
"It's always nice to have people who cheer you on. But I don't think it changes much really because competitiveness naturally gets us going as athletes. You're playing to win, in good spirit. So I don't think anyone is going to drop their intensity. But the crowd adds that fun element. We will definitely miss the crowd, especially in Pakistan. We know how fanatic their fans can be."
Particularly, because of security conditions, the fans have seen their side playing at home only 28 times since March 2015. The fans could have seen some fun because South Africa is their most high profile visit at this time. After all, the side has never returned since 2007.
It is good news for fans and their hearts will be filled with joy but they cannot witness these matches at the stadium due to pandemic regulations.