Tamim says Bangladesh should make more trips to England and Australia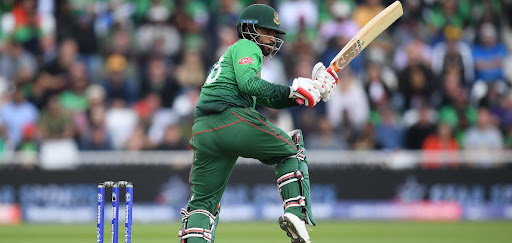 When Bangladesh last visited England, Tamim Iqbal scored two Test hundreds
The lack of frequent opportunities for Bangladesh's ODI team to tour England and Australia has frustrated Tamim Iqbal, the ODI captain.
Since playing two tests and three one-day internationals in England in 2010, Bangladesh has not toured that country for a bilateral series.
While Bangladesh was beaten back in both Test matches due to hundreds by Tamim Iqbal, who was then 21 years old, at Lord's and Old Trafford, they were capable of forcing a decider in the ODI series due to a spectacular victory in Bristol.
Even more recently, they went on a three-match ODI series in 2008 as part of a bilateral tour to Australia. According to the ICC's Future Tours Programme, they are scheduled to visit there for two Test matches in March 2027 but are not scheduled to play an away series against England in the latest state of the FTP.
"That's a long way away now, 2010," Tamim told the UK's Daily Mirror. "But those innings I will always remember. Scoring a hundred in England is not easy, especially for a team like us. The memories are something that, when I've finished cricket, I will take forever in my heart.
"Those two are really close to my heart, but the most important thing is you guys need to invite us more often. That was the last time we played there, which is unfortunate. Bangladesh is in a situation now where we should tour Australia and England more often and I don't know why that doesn't happen.
"It's been 13 years now and we haven't been back to England. It's sad actually that we haven't toured again after doing so well, especially in white-ball cricket."
Bangladesh's matches in the 2017 Champions Trophy and 2019 World Cup attracted huge audiences, and more than 600,000 people in England and Wales identified themselves as being of Bangladeshi origin in the 2021 population.
Tamim also thinks that would happen again if Bangladesh were given the opportunity to visit separately. "I can guarantee you, there will be less England fans and more Bangladeshi fans, for sure,"

he said.
"If you remember the 2017 Champions Trophy, we actually outnumbered the English fans… whatever format we play, if we get invited to play in England, it will be a full house."
Later this year, Bangladesh is scheduled to tour England, but Ireland will be their opponents. The final matches of the ICC Super League, which are scheduled to be held in Chelmsford in the second week of May, will feature three one-day international matches between the teams. The schedule has not yet been verified.