Suryakumar Yadav To Join Indian Squad Before End of 2020 – Aakash Chopra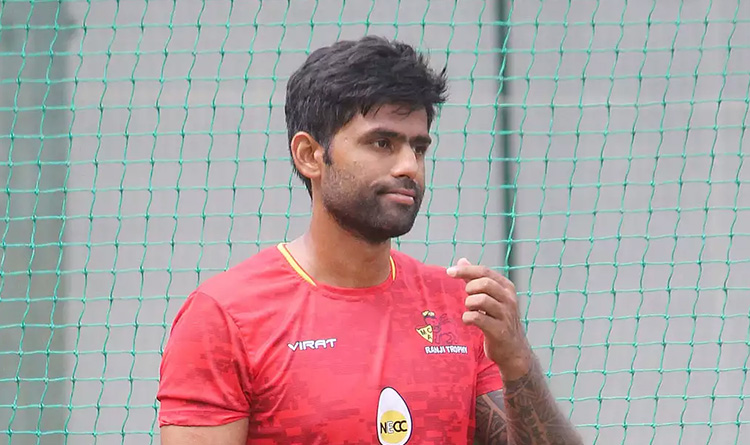 Based on his current performance in the 13TH Edition Indian Premier League 2020, former Indian cricketer Aakash Chopra made a huge statement that the Mumbai Indians star – 'Suryakumar Yadav' will make his India debut by the end of 2020.
Suryakumar Yadav has been in spectacular form in the Indian Premier League 2020. On Sunday, against the Delhi Capitals, he proved to be the game-changer by smashing 53 runs into 32 balls.
In this season of IPL, Yadav is MI's top scorer batsman so far, 233 runs in seven games with two half-centuries, and MI captain Rohit Sharma is hoping he will continue to perform the same in the second half of the tournament.
Aakash Chopra is impressed with his performance and believes Yadav could join the Indian squad before the end of the year.
Former Indian cricketer Chopra said:
"I think Suryakumar Yadav was a game-changer in the game between the Mumbai Indians and the Delhi Capitals. The way he hits, whether you see his punches on the covers or his movies or his cut shots. The topping on the cake with a cherry on top was the flick he played at Rabada's bowling for a six. My jaw dropped after looking at the six. I said this player should play for India. I say that before the end of 2020, he will be part of the Indian team, and I have a feeling that he will also play matches for the Indian team. It's a voice that comes from my heart for this player, and I hope that will happen"