South Africa is learning in the "most merciless and terrible way," says Dean Elgar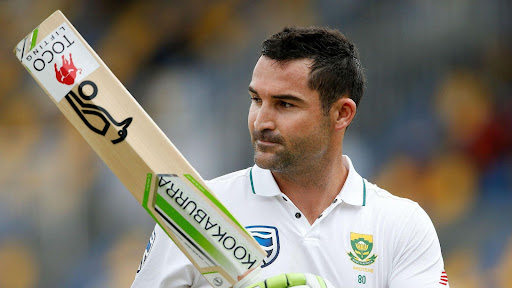 South Africa lost 2-0 against Australia
Test captain Dean Elgar claimed he had to "bite his tongue" about the structure and schedule of South African cricket and the effect it is having on the Test team after South Africa's first series defeat in Australia since 2005-06.
After losing 1-2 in England in August-September, the setback is their second straight series loss, and they have now dropped four straight tests.
The domestic system in South Africa was changed in the 2021–22 season, thus provincial teams now play seven instead of ten matches every season. These games will now take place later in the summer due to the SA20's debut this year.
In the upcoming Future Tours Programme, the SA20 was again mentioned as one of the primary causes of South Africa's sparse Test schedule. In the upcoming four-year cycle, they will play 28 Tests, with just four Tests in 2023 and no three-Test series until at least 2026.
When asked if this is the beginning of a downward spiral that South Africa will find challenging to escape, Elgar responded:
"Hopefully that spiral can come to an end come next season where first-class cricket will be looked after a bit better. I know that is in the plans that we do potentially have more first-class cricket back home. But yes, it's a tough one. I've got to bite my tongue."
Elgar refused to fall for the bait when prodded about what he was holding back.
"If I tell you then it's pretty pointless me biting my tongue, right?,"

he said.
Elgar did, however, voice concern about the lack of Test matches on the South African schedule and called for more challenging matches so that the current team could advance.
"We need to be playing more Test cricket and our players need to be exposed to this level. Even though we're taking a hiding like we've had in the first two Tests here and the England series that we had, our players need to be exposed to that.
"Unfortunately we are all learning in the most ruthless and brutal way but I think there are more learnings out of this than going out and playing against a team that's of similar strength and we beat them."
The following series, for instance, pits eighth-placed West Indies against South Africa in two home Test matches. They will play India in their lone other Test in 2023 at the end of the year, following the ODI World Cup, and it will be a part of the following WTC cycle.
Elgar will focus all of his energies on helping South Africa win the final Test in Sydney in order to keep them in contention for the current WTC final despite the significant losses in Australia.
Although he acknowledges that "the disadvantages now exceed the positives," he wants to keep the team inspired to finish 2-1 rather than 3-0.
"For me, it's about that positive affirmation that you have to give to the greater group. I'm not going to go away from that because I still feel the guys that we have here are talented cricketers and hardened first-class cricketers, but they obviously just lack experience at the Test level. We've still going to show faith in them. And hopefully that turns things around.
"There's a saying in cricket – you're only one knock away from being back in form and got to believe that. For me, it's not just a cliche. I think there's a lot of merit in it. We have to still keep the encouragement and keep reminding the guys that they're not crap cricketers – let's put it that way and to be blunt."
He also emphasized the importance of WTC points over reestablishing respect in South African cricket.
"We are playing for the badge, playing for the pride of our team. We've got to believe we can still bounce back and put up a massive effort for the third Test. Playing for pride is of utmost importance for us going forward now. 
I'm sure there's a lot of guys hurting. I can tell you that. So going forward, I'm sure that conversations are going to be about playing for this badge and we need to try and restore a little bit of pride that has maybe been hurt over the last two weeks."
A better effort with the bat will be the obvious way to achieve that. In seven of their last eight Test innings, South Africa has been bowled out for less than 200 runs, and they just managed to reach the milestone at the MCG in the second innings.
Despite the batters' well-known mechanical shortcomings, Elgar chooses to concentrate on the mental aspect of the game for now.
"You can hit as many balls as you want, it's not going to change as a cricketer. The game is 80-20: 80% in the mind, 20% skill. At the moment that applies quite highly for our batting group. The thing about Test cricket is you want to get bowlers into their third and fourth spells.
We're not getting to that position in the game which is quite disappointing because I always feel that might be a weakness in most bowling line-ups. If the guys are really tired and you're pushing them into those longer spells where they really need a lot more energy, you can gauge or judge what they might have."
However, the details of how South Africa plans to maintain its "extremely consistent" Australian attack for longer are still being worked out. In the immediate aftermath of their most chastening losses, Elgar had only an admission of failure.
"We know we're falling short. The harder you try, sometimes the more you fail around it," he said. For now, let's just let things simmer down and move on to Sydney."