Shikhar Dhawan Striking Records with his Bat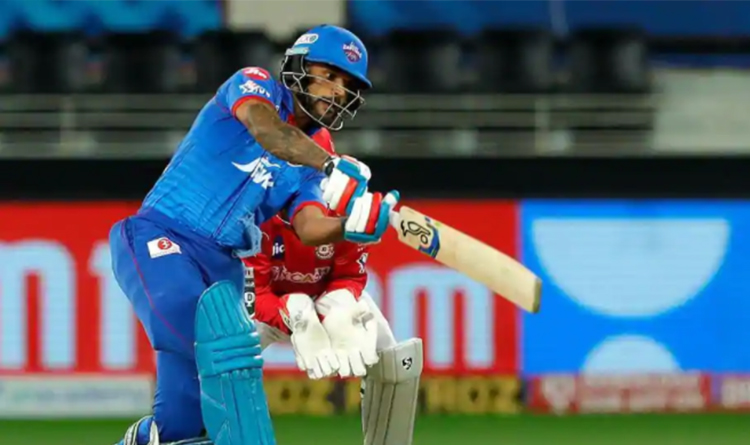 Hindustan Times
Kings X1 Punjab, IPL 2020; Shikhar Dhawan making loud noises from his bat. The Indian opener has been striking clean hits from his bat throughout the tournament. In today's match, Shikhar Dhawan scored a massive hundred by hitting all over the ground.
The match is played in Dubai. Shreya Iyer, the Capitals skipper won the toss and opted to bat first. It didn't start well when the opener Prithvi Shaw got out on 7 runs bowled by James Neesham. Shikhar Dhawan started the innings with the slow pace but no one stood with him.
The skipper got out on 14 but Dhawan kept showing his class in front of all the bowlers. There were no long partnerships and the players kept getting out below 20. So, if we say it was a one-man show, it wouldn't be wrong.
Shikhar Dhawan alone took the responsibility of the batting line-up and scored 106 runs in just 61 balls with a massive strike rate of 173. The Capitals scored 164 runs in 20 overs with a loss of 5 wickets and Shikhar Dhawan got not-out.
The players of Kings X1 Punjab must have to put an extra effort to beat the run chase of 164 in 20 overs with a required run rate of 8.20.
Shikhar Dhawan Making Records in UAE
The left-handed opener is kept impressing his fans throughout the world. The Capitals opener became a first Indian batsman to score back to back centuries in the tournament. In a classical style, Dhawan scored a century in Dubai against Kings X1 Punjab in just 57 balls.
But it is not ended here, he has added himself among the top 5 lead scorers in IPL. He has crossed the milestone of 5000 runs in his IPL career. The list from the top starts from King Kohli with 5759 runs following Suresh Raina (5368), Rohit Sharma (5158), David Warner (5037) and Shikhar Dhawan (5000).