Royal Challengers Bangalore (RCB) reaping rewards for picking form over promise in IPL 2020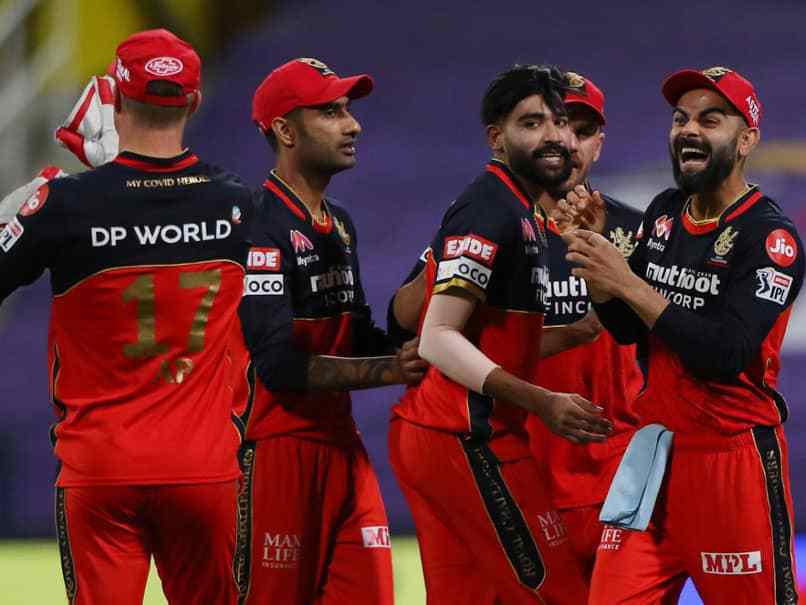 IPL
After years of disappointment and dejection, the Royal Challengers Bangalore (RCB) have finally found their standing. A team which always has had exciting and rich talent at its perusal, Royal Challengers Bangalore were the perennial failures of the Indian Premier League (IPL). But in IPL 2020 being played in the United Arab Emirates (UAE), RCB seem to have found their mojo and confidence which could take them far ahead than they normally would finish in an IPL season. 
Barring their outstanding run in the IPL 2016, wherein they made it to the final, RCB never really threatened the other teams in ways they could have. RCB captain Virat Kohli had turned up in the best form of his life—he scored more than 1,000 runs and struck four centuries which meant there was no stopping Kohli's team. But it would be outrageous to expect any player to deliver more than his usual limits, and RCB, despite their riches in terms of talent, could never really pose real threat.
Nevertheless, all that is a thing of past. The RCB of IPL 2020 is not just a well-oiled machine which has potential to last long, but it has showed up as a side which others would envy. The hard work which was put into putting together a strong squad with plenty of options to work around with is perhaps the biggest reason why RCB are where they are right now—at the No 3 spot in IPL 2020 points table.
They have a strong opening pair in Australian limited-overs captain Aaron Finch and the exciting young Indian batsman in Devdutt Padikkal. Beyond the RCB openers are two of the best batsmen in this generation, and it will only be a shame if Kohli and AB de Villiers do not win at least one IPL title together. RCB may not have the all-round riches that Mumbai Indians have, but they still boast the likes of Shivam Dube, Moeen Ali and Washington Sundar to name a few. The presence of Yuzvendra Chahal as their lead spinner is also a threatening aspect.
But the biggest pain point for RCB, over the years, has been their bowling attack. The failure of their bowlers has led to their downfall or more than one occasion and to be honest, RCB are not always to be blamed. Their homeground, M Chinnaswamy Stadium in Bangalore, is a pure batting wicket with short boundaries around the ground which makes it very tough for the bowlers to keep a lid on batsmen going berserk.
Similar scenes were witnessed at the start of the IPL 2020 when the famed pair of Umesh Yadav and Dale Steyn—far more experienced and reputed than the current set of attack—was being taken for cleaners on batting-friendly wickets of UAE. It was imperative for RCB to take a call—they could have tried the others until they succeeded in settling on one attack or they could have risked losing a few more games in order to allow Umesh and Steyn to find form.
RCB chose the former, and the results are evident. The combination of Sri Lanka's Isuru Udana and inexperienced Indian bowlers Navdeep Saini and Mohammed Siraj has performed beyond expectations and RCB will be pleased with their decision. The best outing for this attack came on Wednesday night when they tore apart the Kolkata Knight Riders' batting line-up, restricting them to the lowest score in this IPL—85/8 in 20 overs.
Siraj, not known for measly spells, recorded figures of 4-2-8-3 as RCB produced what can be described as the best bowling performance in this IPL. It is only fitting that RCB finally got dividends for their efforts over the last one month or so and they should only get stronger after such performances.