Restored PCB constitution from 2014; Najam Sethi named head of committee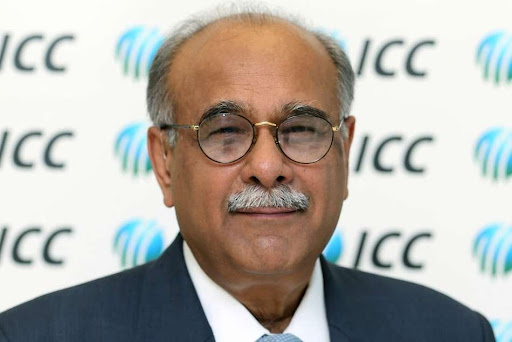 Najam Sethi Appointed as a New Chairman of PCB
On Wednesday, Pakistani Prime Minister Shehbaz Sharif established a commission headed by Najam Sethi to oversee PCB operations for the ensuing 120 days.
Rumors have been circulating in the media over the past few days that Ramiz Raja may lose his position as board chairman and be replaced by Najam Sethi, the previous head of the PCB.
The Ministry of Inter-Provincial Coordination has received a letter from PM Shehbaz demanding the creation of the committee.
Former cricketer Shahid Khan Afridi, former captain of the women's cricket team Sana Mir, Shafqat Rana, Nauman Butt, Haroon Rasheed, Shakeel Sheikh, Gul Zada, Gul Muhammad Kakar, Ayaz Butt, Mustafa Ramday, Azid Saeed, and Ch Arif Saeed make up the 14-member committee that will oversee matters such as the revision of the 2014 PCB act and the repeal of
The federal cabinet gave its blessing before a notification about the committee's formation could be made public.
Multiple board members allegedly contacted Najam Sethi to request that they be kept in their posts, according to reports. The job cannot be held indefinitely, and chief selector Muhammad Wasim concurs.
Ramiz Raja, on the other hand, is allegedly considering filing a lawsuit in order to challenge his impending expulsion, according to sources.
However, prepared the likely new arrangement appears to be in this regard, insiders underlined that getting a stay order would be the top priority right away.
"I am back after four years and there is lots of work to do,"

Najam Sethi stated upon arriving at PCB's headquarters, Gaddafi Stadium, on Thursday. 
"I am thankful to the Prime Minister because it was his wish to revive the 2014 constitution and revive departmental cricket; regions should be revived and encourage the private sector and take cricket forward. A lot has been done here over the last four years, which I don't like to comment on. But the way we are seeing the cricket team and the problems of cricket players, we will try to solve them."
"There's been a famine for the last four years. Tell me how many cricketers have come through domestic cricket? It looks like only PSL is supplying players. PSL is a very big international brand and we will take domestic cricket to that level too so that we can get international players from it. My primary duty is to restore the spirit of the 2014 constitution. We will meet in a day or two and then we will discuss the major issues and let you know how we will move forward."
Ramiz closed off on his term in office on Wednesday by giving his blessing to Pakistan's team for the forthcoming home Test series against New Zealand.
Sethi's committee has now been given complete administrative authority by the government to work on restoring the department structure, which was eliminated in 2019.
During Imran Khan's leadership, departments were eliminated from domestic cricket; he had long advocated for Pakistan's domestic scene to resemble Australia's, with six teams made up of Pakistan's provinces competing in all competitions.
According to the 2014 constitution, the committee would be entrusted with creating a board of governors and choosing a chairman, with Sethi running for the position.