Rajasthan Royals enters new IPL season with renewed hope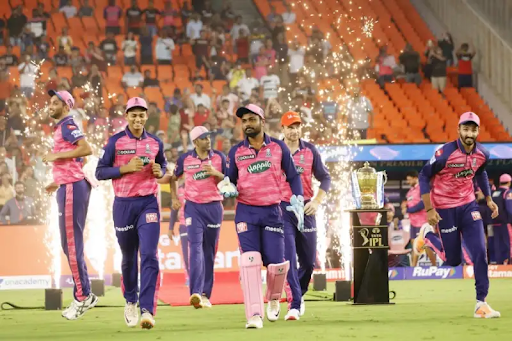 Rajasthan Royals finished as runners-up in IPL 2022
A fresh edition of one of the most coveted T20 tournaments in the world, the Indian Premier League, is slated to kick off in a few days. 10 teams will compete in the tournament with a renewed hope of getting an edge over their opponents. Like every other team, Rajasthan Royals will hope to make amends for the previous season and will do their best to end the new edition on a high.
Rajasthan Royals have added reinforcements to their already well-balanced roster. RR was absolutely lethal last season. Despite coming extremely close to claiming their second-ever IPL title, RR was handed a mauling by debutants, Gujarat Titans.
However, RR will be hoping to replicate most of what transpired last season, with a slight tweak to how the season ended for them.
A look at last season's performance
RR looked like one of the most balanced and dangerous teams even before the tournament began. Interestingly, they played that way as well. The inaugural champions looked in sublime touch throughout the tournament and besides a few hiccups here and there, the stage looked set for RR to bag their second-ever IPL title.
However, they only managed to put up 130 runs on the board in the final, which the GT chased way too comfortably. Despite that, RR had one of their finest seasons after they first won the title in 2008.
Jos Butler was awarded the man of the series award for scoring a whopping 863 runs, which included four centuries, 83 fours, and 45 maximums. Incidentally, Butler also ended up as the winner of the orange cup, ahead of KL Rahul, Quinton de Kock, Hardik Pandya, and Shubman Gill.
Skipper Sanju Samson, Shimron Hetmyer, Devdutt Padikkal, and Yashasvi Jaiswal also chipped in with important contributions. RR was clinical in the bowling department as well. Yuzvendra Chahal was the pick of the bowlers and finished with a tally of 27 wickets in 17 games with an average of 19.52.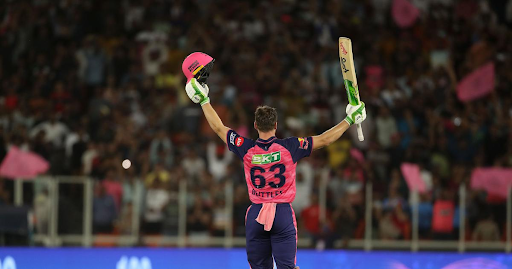 He was also awarded the purple cap, which more or less reinstated him in the Indian line-up for T20 tournaments, which had otherwise eluded him. Prasidh Krishna (19 wickets) and Trent Boult (16 wickets) also made their presence felt.
However, RR failed to make an impact in the final. They were a little too defensive in their batting display, fielding was a little choppy and the bowlers had their lengths all over the place. As a result, they lost to GT by seven wickets, which was perhaps one of the very few one-sided games the fans had witnessed in the other 13 editions of the competition.
The Royals made their first appearance in 2022 after winning the first edition in 2008. Only three other times have they advanced to the playoffs. RR was barred from the competition for two years. They have been eliminated from the group stage in every other edition.
New signings ahead of the 2023 IPL season
At the IPL 2023 auction held in Kochi, Rajasthan Royals bought nine players. The inaugural champions had a purse of ₹13.20 crore going into the mini-auction. They were able to fill every one of their nine open spots and were still left with ₹3.35 crore.
RR was in no hurry to make massive changes to their roster and they managed to retain most of the important players from last season, which was perhaps their best after they first won the title in 2008.
RR signed West Indies all-rounder Jason Holder for ₹5.75 crore and Australian leg-spinner Adam Zampa for ₹1.5 crores. The Royals also opened bidding for Sam Curran, Ben Stokes, Nicholas Pooran and Shivam Mavi, but failed to get their signatures because of their low-budget purse.
However, RR was one of the busiest teams in the last accelerated round and managed to sign Donovan Ferreira, Murugan Ashwin, KM Asif, Akash Vashisht, and Abdul PA.
One of the Royals' most intriguing signings was that of former England skipper Joe Root, who was signed for ₹1 crore. Root has established himself as one of the most clinical red-ball batsmen and is also a household name in the 50-over format, but how RR deploys his skills in the shortest format of the game remains to be seen.
Predicted Starting XI
Jos Buttler (wk), Yashasvi Jaiswal, Sanju Samson ©, Devdutt Padikkal, Shimron Hetmyer, Riyan Parag, Jason Holder, Ravichandran Ashwin, Trent Boult, Prasidh Krishna, Yuzvendra Chahal.
Strengths
As aforementioned, 2022 was the finest season for RR after the inaugural season of IPL, which they managed to win. The fact that they devised some really effective performances was therefore clear. The Royals' ability to use a seasoned group was what led to the outcomes. They were one of the strongest teams in 2022 on paper, whether it was in bowling or batting.
Jos Butler, Yuzvendra Chahal, skipper Sanju Samson, Shimron Hetmyer, and Yashasvi Jaiswal were absolutely phenomenal last year. Luckily, RR has managed to retain the players that made it to the final last year and they have looked in good touch when playing for their respective countries.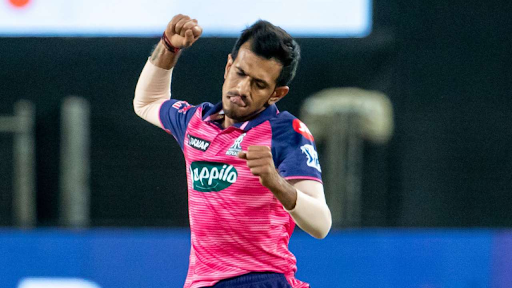 The middle order is where RR was a little inconsistent. While Devdutt Padikkal and Riyan Parag chipped in with their cameos, they were oftentimes dead weight for RR. This is where Jason Holder's presence in the squad will bolster RR's middle order, implying that there's no reason why RR won't make an impact yet again in a new season.
Moreover, Adam Zampa, a leg-spinner who was crucial to Australia's victory in the T20 World Cup in 2021, has yet to consistently contribute in the IPL. Despite the fact that he got 6/19 for the Rising Pune Supergiants in the 2016 edition.
Zampa has managed to bag the wickets of some behemoths in world cricket, including former Indian skipper Virat Kohli. He will be hoping to get some more playing time after having played just 14 games across three IPL seasons.
Weaknesses
The inconsistent element has been RR's downfall in the IPL throughout the years, despite personnel changes. They haven't won the T20 league since the first season in 2008, and this is one of the key reasons why. Even in IPL 2022, when they made it to the final, there were sporadic hints of their propensity to go off course.
RR won their first two games in the IPL 2022 season, but their next three games were all losses. They utterly lost one of the games against Gujarat Titans, losing by a margin of 37 runs. Despite bouncing back with three straight victories, they once more dropped two straight games to the Mumbai Indians and Kolkata Knight Riders. In both games, their batting performance was awful.
While RR performed admirably well to make it to the final, its flaws were more or less visible in the final. In the games leading up to the final as well, RR found themselves on a sticky wicket because of inconsistencies by Devdutt Padikkal, Sanju Samson and Yashasvi Jaiswal.
Season Prediction
RR has managed to retain most of the players that were involved in their historic run last season. Having played an entire season together, the players will be a lot more familiar with each other's strengths and weaknesses, which might allow them to bridge the gap between themselves and other formidable teams.
They look like a balanced team in all departments and have what it takes to top the table going into the playoffs and ultimately, win the coveted IPL title.