Navdeep Saini to undergo scans following his left shoulder injury, BCCI confirms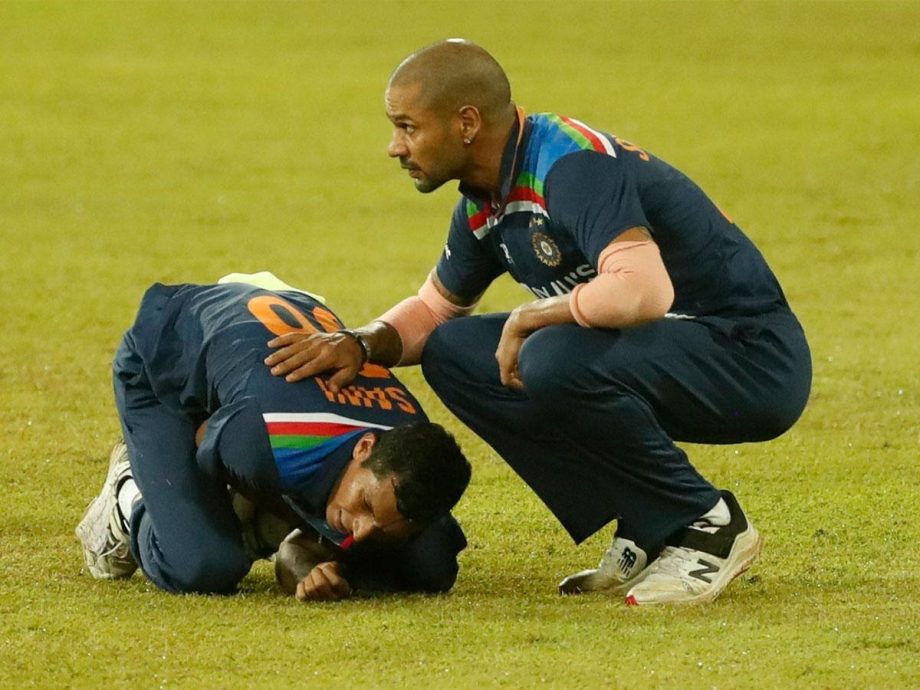 TOI Sports/ Twitter
Navdeep Saini has got an injury to his left shoulder while fielding in the second T20I against Sri Lanka. BCCI said that he has to undergo some scans to check the extent of the injury.
Indian pacer, Navdeep Saini dropped out of the third T20 against Sri Lanka due to an injury in his left shoulder while fielding in the second T20 against Sri Lanka.
He didn't bowl even a single over in the second T20 and had to leave the field due to the injury on his left shoulder when fell badly on the ground.
India had set a total of 132/5 with the help of skipper, Shikhar Dhawan scoring 40 runs but the Indian team could not defend the target and lost the match by four wickets in the second T20.
After Saini's Injury, the Indian team called out a Sandeep Warrier in the third and final T20 against Sri Lanka.
"Navdeep Saini suffered a left shoulder injury while fielding during the second T20I vs Sri Lanka on 28th July. He might have to undergo scans to ascertain the extent of the injury. His progress is being monitored by the medical staff,"

the BCCI said in a statement.
"In Navdeep's case, I think the medical team is handling him. We will assess the situation, maybe tonight or in the morning, and take a decision accordingly,"

India's bowling coach Paras Mhambrey said in the post-match press conference.
"And I think, once the decision is finalized and conveyed to the selectors and the coach, I think we will go ahead and then if needed we need to make any changes, we will do that,"

he added.
The Third and Final T20 is being conducted at the same venue this evening.