Memon urged the BCCI to organize the Mushtaq Ali Tournament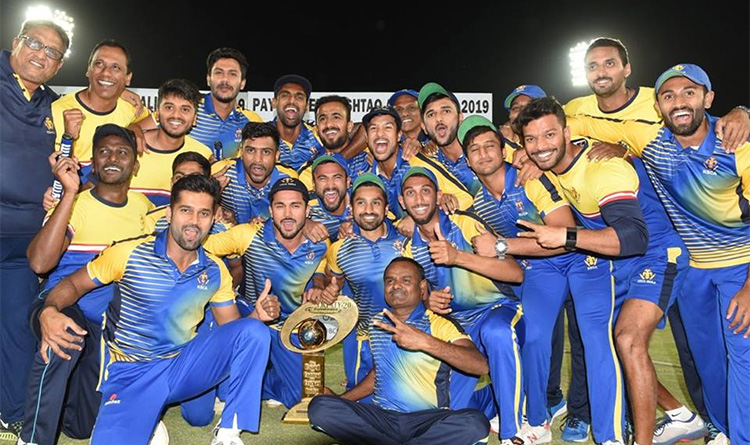 R Vinay Kumar /Twitter
After the kick start of IPL 2020, Nadim Memon, the Mumbai Cricket Association's Apex Council Member, sent an email to the BCCI chief Sourav Ganguly regarding the Mushtaq Ali Tournament. He stressed to kickstart the 2020-21 domestic seasons and stated that Mumbai would take responsibility for its organization.
Mushtaq Ali Tournament should be organized in Mumbai, says Nadim Memon, the MCA Apex Council Member
Mushtaq Ali Tournament is the domestic Twenty20 format cricket tournament organized by the Board of Control for Cricket in India. Memon supported his request by stating that Mumbai has six great cricket stadiums and also has good quality hotels with all the services. Ashok Malhotra, the former president of the Indian Cricketers Association, supported the idea proposed by Nadim Memon. Malhotra says the suggestion is spot on, and shorter format events can be organized at one venue. He also raised the example of the neighboring countries like Pakistan, who are organizing their domestic cricket tournaments. He suggested that domestic events can be organized in Mumbai, Andhra, Kerala, or Bengaluru.
The safety of all the cricketers and officials will be taken care of as per the BCCI guidelines. It will be ensured that all the players are tested for coronavirus before entering the tournament. BCCI needs to do this for the sake of India's upcoming cricketers, Nadim wrote. BCCI is yet to put forward any official statement regarding the domestic cricket tournament in India.