Josh Hazlewood expects pitches to help fast bowlers in ICC T20 World Cup 2022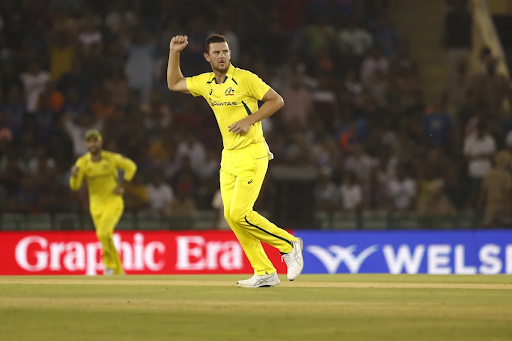 Australia's hopes will be high on the world No 1 bowler in T20Is, Josh Hazlewood
The world No 1 Australia's fast bowler Josh Hazlewood expects pitches to be more friendly and supportive towards the fast bowlers when teams hit the ground running in the ICC T-20 World Cup 2022 starting on October 16. 
Australia are hosting the T20 World Cup for the first time ever and seven venues across the country will be organising the mega event this year. The hosts Australia will be travelling to five different venues during the super 12 stage and will be required to adapt to every single ground for each opponent that they will face.
For Josh Hazlewood, who was recently a part of the T20I series in India which Australia lost 2-1 with all three matches being run-fests, the quicker pitches in Australia along with bigger ground dimensions are factors that will play in favour of fast bowlers in the T20 World Cup.
Josh Hazlewood told reporters on Friday that all concerned parties need to
"Think T20 in Australia, it's probably a little bit better for the bowlers in a lot of regards. The outfields are bigger, the wickets have a bit more pace, [you can] use those boundaries to your advantage, depending where you are playing on the squad sometimes there are short and long boundaries."
The Australian bowlers did not have a successful run in India but the right-arm fast bowler backed them to the hilt.
"It was a great test being in that situation,"

Hazlewood said. 
"A lot of guys got the opportunity to bowl at the end against some of the best hitters in the game on the flattest wickets and small boundaries. There's always stuff to work on, of course, what fields you want, what balls you want to bowl, but there's no practice like that [and] we'll be better off the for the run."
The hosts Australia are placed in Group 1 of the ICC T20 World Cup 2022 alongside archrivals England, New Zealand, Afghanistan and two teams that will be decided after the qualification round.