India Team Physiotherapist Wants 2-3 Weeks Rest For Rohit Sharma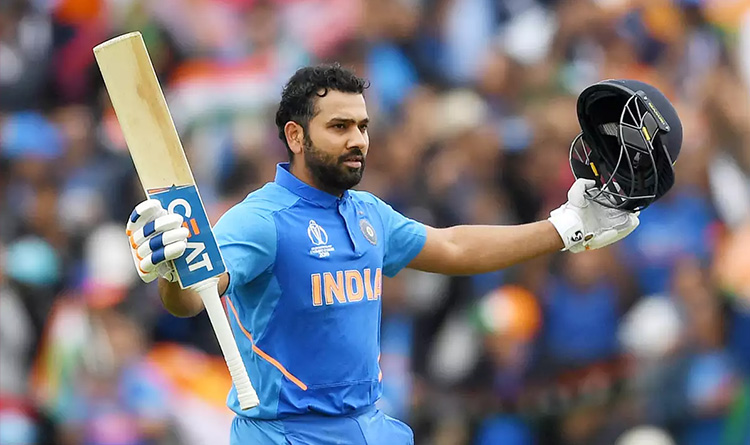 Getty Images
The day before the team's selection for the Australia tour, it is learned that Indian team physiotherapist Nitin Patel has informed the selectors that Rohit Sharma will not be available for selection. When BCCI announced the Indian team, a footnote stated that the medical team would monitor the progress of Rohit and Ishant Sharma.
However, the Indian board and selectors were taken aback when the Mumbai Indians tweet pictures of Rohit hitting nets hours after the team announced. The selection committee felt that Rohit would miss the IPL matches to prepare for the tour of Australia. The Indian team is due to play their first game in Australia on November 27. It remains to be seen whether Rohit will participate more in the IPL.
Patel had seen two other medical specialists on Rohit's injury, and both advised rest for an additional three weeks, board sources said.
"Patel had submitted a comprehensive report on the physical condition of each player. It is a normal procedure where the Indian team's physiotherapist informs the board and the selection committee which player is fit and which player is not. The coaches have been told that Rohit will not be available for selection due to injury. He even submitted the opinion of two medical experts who both said that Rohit needed rest for two to three weeks"

BCCI Official
The photos and videos shared by Mumbai Indians have sparked a storm of criticism.
"If he's in the net, then I don't know what kind of injury it is. I think a little bit of clarity and openness about what is wrong with him will help everyone"

Sunil Gavaskar (former Indian captain)
The Indian council is hopeful that Rohit will continue to recover and join the rest of the squad and travel to Australia when the IPL ends. They hope to travel with the team with a bio-secure bubble planned for the chartered flight from Dubai to Australia.
"The injury is now manageable. We hope Rohit can travel with the team. He can continue to be in the bio-bubble with the team, air travel, and the Australian hotel. It's still the plan"
However, BCCI informed Jatin Paranjpe, Sarandeep Singh, and Devang Gandhi that their terms were over and their services would no longer be needed. The BCCI will now invite applications from selectors in the coming months to fill the three positions. With no tours to India A and no international assignments shortly, the board will take its time to nominate a new person.