India desperate to bounce back against Australia at Melbourne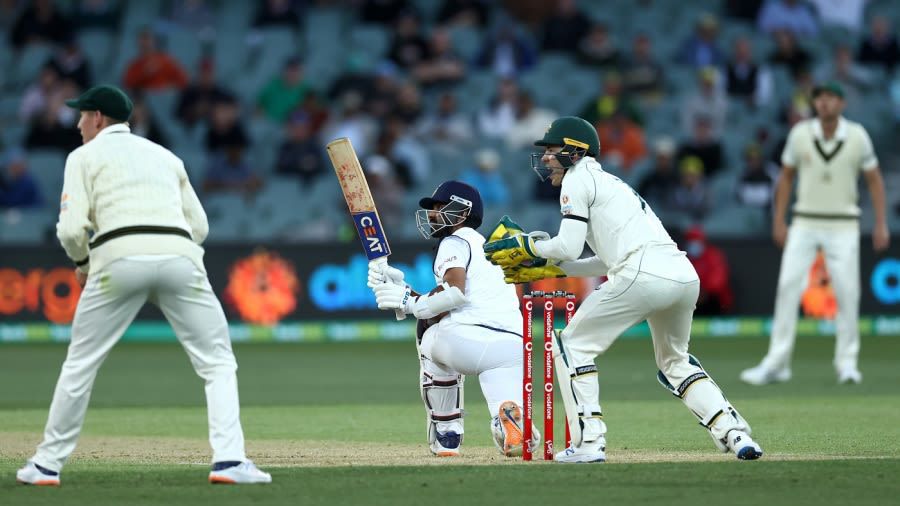 Ajinkya Rahane will be expected to lead from the front in the remaining three Tests wherein he steps in for Virat Kohli
There haven't been as desperate times as these in Indian cricket for a very, very long time. Playing at the comfort of home or even away, India have relatively found the going easier barring when they were playing in England or in South Africa. The Virat Kohli team rode the wave of having a strong momentum which was produced by a combined effort of their world-class bowlers and quality batsmen who ensured that the team remained at the world No 1 spot for a very long time. 
The Indian side which lost at Adelaide in a historic manner being bowled out for their lowest-ever total of 36 is currently placed in a desperate situation. India are not the world No 1 side anymore, the ICC's latest revision of points in the World Test Championship (WTC) has pushed him down to the third spot and they are set to play three intense and tough Tests against Australia.
These games will be as tough as they can get, since India will be without their regular captain Virat Kohli, lead strike bowler Mohammad Shami, the venerable Ishant Sharma and the flamboyant opening batsman Rohit Sharma, who has been key to their batting across formats in the last two years.
India will enter the Boxing Day Test with as many as four changes to their playing 11 from Adelaide, which includes two uncapped players who have not been tested much on the international circuit. The challenge will be tough for both—opening batsman Shubman Gill who has replaced Prithvi Shaw and right-arm pacer Mohammed Siraj, who has been handed debut to play in the spot of Shami.
Interestingly, this will be India's fourth Test in the year 2020 and it has been a wretched one for them—they have lost each of the three previous Tests and will have to be at their best to stop this flow of defeats. The Adelaide Test was the third defeat in a row which followed twin losses by heavy margins against New Zealand during their tour in February this year.
While India have made some debatable changes to the side by axing the likes of Wriddhiman Saha and Prithvi Shaw, whereas bringing in Ravindra Jadeja and Rishabh Pant, and not KL Rahul, gives a signal that the team management is firefighting and is perhaps not selecting the best players for the job. Rahul may not be as adequate as a wicketkeeper in red-ball cricket as the likes of Saha or Pant are, but India would still need a resolute batsmen like him who has been a rich form over the last two years or so, especially in absence of Kohli, and especially when the team is in need of runs overseas.
But all in all, Justin Langer would be a happy man going into the Boxing Day Test against India. Two years ago, when Australian cricket was in a turmoil and the national team was trying to stand up on their feet, the Indian team had handed them a 131-run loss at Melbourne which contributed to their eventual series win by a margin of 2-1. Losing to India for the first time ever was something that would not have sat well with Langer, who has always kept India in his list of top opponents that he wants to beat both home and away.
But Langer can relax a bit now knowing that his team—which turned the game around on its head at Adelaide—would do well if given the freedom and restored confidence to express themselves. While the likes of Matthew Wade, Joe Burns and Travis Head would want a few more runs under their belt, the eyes will continue to be on Steve Smith and Marnus Labuschagne who are their best batting hopes.
And as we have seen in the first Test, it is the bowling attack of Australia which is capable of turning the tide of Test matches as well as the series, a lot would once again depend on their bowling plans and their levels of execution. If they fall anywhere close to how they bowled in the second innings at Adelaide, Team India could have a lot of problems to deal with.