In the absence of Southee and Boult, Latham believes that NZ fringe bowlers can fill a "massive hole"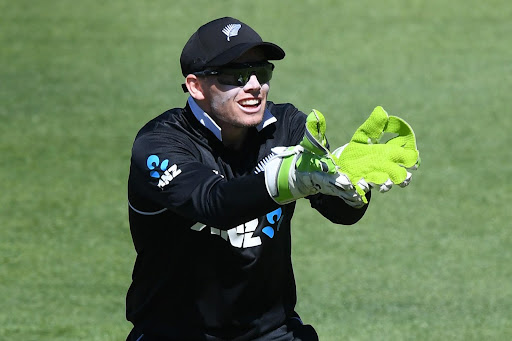 Latham claims that NZ has done its research on Chahal and Kuldeep
Following his rejection of the central contract with New Zealand, Trent Boult is currently playing for MI Emirates in the ILT20 in the UAE. Prior to the home Test series against England in February, Tim Southee has been protected by a cotton blanket.
When New Zealand last faced a top-ranked team in an ODI, it was Australia in Hamilton back in 2016. At that time, Boult and Southee were both absent.
The third ODI in Karachi saw Ish Sodhi suffer an ankle injury, further weakening the attack for New Zealand.
As a result of the absence of several seniors, including regular white-ball captain Kane Williamson, who is also on a rest during this India tour, New Zealand is looking to give some of their fringe players a chance to play and see if they could fit into their ODI World Cup plans.
"Anytime that Tim, Trent and Kane aren't in the side or aren't with us, it obviously leaves a massive hole for us,"

Before the first ODI in Hyderabad, New Zealand's captain Tom Latham said.
"On the other hand, it presents opportunities for the other guys that have been around the squad for a while. 
I think we're lucky that pretty much everyone has played international cricket in this side, which is a bonus and over Covid, it presented opportunities to other guys.
When guys like that have a break, it's the other guys' turn to step up and have an opportunity and we're lucky enough to have someone like Lockie Ferguson who has played a lot of cricket here in India and I'm sure the guys will be leaning on his experiences as best as possible."
Ferguson, who has played for the Rising Pune Supergiant, Kolkata Knight Riders, and the reigning Gujarat Titans in the IPL, led the bowlers' meeting on Tuesday.
He opened the bowling for New Zealand in their most recent series, a 2-1 win over Pakistan, and is expected to do so again with two of Doug Bracewell, Henry Shipley, and Jacob Duffy backing him up.
This series gives them and the rest of the group a chance to get a feel for the Indian conditions before New Zealand returns for the ODI World Cup later this year.
"This is our last opportunity to play in these conditions before the World Cup in October and November, which you know, isn't too far away,"

Latham said.
"So, I guess for us it's about taking as many learnings as we can from these conditions and I said we're lucky enough that most of the guys have played in these Indian conditions before. 
I don't think we've played a one-dayer at any of the venues we have been playing at, so for us, it's getting used to the conditions and familiarizing ourselves with different surfaces that we may be faced with during the World Cup."
Tom Latham also took heart from New Zealand's victory in the ODI in Karachi, where they overcame a 1-0 deficit to win the three-match series.
The slow, grippy pitches in Pakistan weren't the best for batting, but those in India might be much better, similar to how it happened in the most recent series against Sri Lanka, where the home team posted two scores of 370 or more in three games.
"The cricket we played in Pakistan was really good,"

Latham said.
"It was somewhere we have never toured before for a long time and to come up with a series win where it is difficult to play was really nice. I guess for us coming here, it's about trying to adapt to conditions the best we can. 
The surfaces here will potentially be better than what we had in Pakistan; so just trying to stick to our plans as best as we can and I'm sure it'll be a competitive series. Every time we play India, it's always a competitive series and we're looking forward to what's coming up."
Despite having a seemingly weak bowling attack, New Zealand's batting lineup features some excellent spinners.
Latham and Devon Conway kept a close eye on mystery spinner Abrar Ahmed's hand throughout the Test series in Pakistan, both from the striker's end and the non-end. striker's Now, Yuzvendra Chahal and Kuldeep Yadav will be the opponents for New Zealand, though it is unlikely that they will bowl together.
Off spin from Washington Sundar is more likely to be matched against New Zealand's lineup, which is heavy on left-handers.
"As I said before, we're lucky enough we've played these guys and we've played India a lot – whether it would be here or back home in recent years,"

Latham said. 
"So, as I said we plan for these guys with our scouting as best as possible and talking to the guys that have played here before – whether it's in the IPL or different series in terms of trying to read their different deliveries.
We will certainly be doing our best to try and negate Chahal and Kuldeep. Obviously, spin is quite a big thing over here in India, and we're really excited about the three games coming up in the one-day series."