Hazlewood vs Boland: Is Australia's bowling hierarchy in trouble?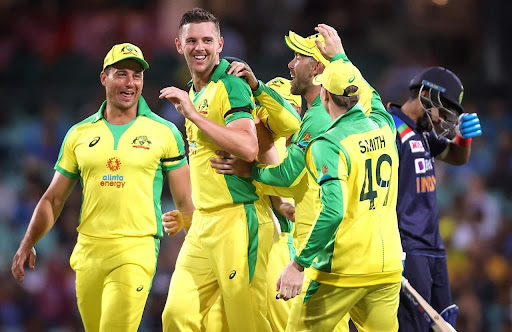 Who will get the nod in Melbourne?
The Australian selectors may have to make one of their toughest decisions on Boxing Day, with Josh Hazlewood having 217 Test wickets at an average of 26.16 and Scott Boland having an average of 10.36 from five MCG matches.
As Hazlewood recovers from a side injury that has kept him out of the last two Tests, Boland can come in after missing out in Perth, the final XI to play South Africa in Melbourne could reveal whether the pecking order of Australia's quicks has changed.
It's hard to overlook Boland on one hand. On Wednesday at the Gabba, he was one of several Test wicket-takers who took multiple victims.
Another option is Hazlewood, a world-class fast bowler who has an exceptional record in Test cricket, but whose Test career has sputtered over the previous two years due to injury and selection problems and the weather.
It may be important that Hazlewood's MCG first-class average is much higher than his career average of 35.69. The attendance average for Boland is 24.35.
Despite not being selected for the starting XI at the beginning of these two summers, a player is once again making his case for inclusion. Due to Usman Khawaja's twin century and Travis Head's absence from the Sydney Test due to Covid, Marcus Harris was benched after leading the scoring on a treacherous MCG field last season.
This time, provided everyone else is well, there isn't another XI reserve who could replace both Boland and Hazlewood.
"It's a good problem to have. I can't state it any other way,"

national selector George Bailey said.
"Couldn't ask for anything more…and effectively Uzzie was in the same position last summer. Travis gets the nod in the first Test. Uzzie waits, gets his opportunity and grabs it. And that's a really important part of what this team is at the moment, that when that opportunity is there you grab it, you come in, there's a really clear role you can perform. Barrell [Boland] is doing it, he's been fantastic. Hoff [Hazlewood] has obviously done it for a very, very long time as well."
Boland's sensational entry into the format will be commemorated by the South Africa Test. On the third morning, Boland claimed 6 for 7 to destroy England.
The MCG was considered to be his specialty at the time, but his success in Sydney, Hobart, and Adelaide in recent years confirms that he is a remarkable bowler everywhere.
"He was on the radar for the MCG last year because of exactly what we've seen him do,"

Bailey said.
"He bashes a length, I think his ability to take multiple wickets in the same over speaks to how consistent he is and the questions he asks of the batter right from ball one. He's going fantastically. [Josh will] keep building and clearly we've got a decision to make. I'm really glad that it is a tough decision to make."
During his Sunday speech, Hazlewood acknowledged the difficult experiences he'd encountered during his Test career and that transitioning to a three-format bowler after becoming a top T20 player was challenging.
Despite Hazlewood suffering a side injury for the second consecutive summer, it has been classified as a separate issue, so medical professionals are not concerned about a pattern.