David Warner: The contract offer for Langer is a slap in the face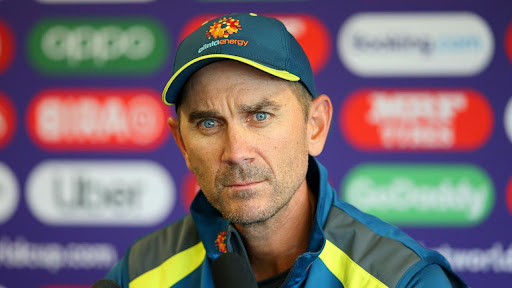 According to Justin Langer, his players will be aware of the boundary
David Warner acknowledges that the coach has lost many key players, but he calls Cricket Australia's decision to only offer Justin Langer a six-month contract a "blow in the face."
The second season of the The Test documentary, which will be available on Prime Video on Friday, focuses on the events leading up to and following Langer's resignation as coach last year.
Langer left Cricket Australia at the end of last summer after Cricket Australia expressed concerns about his ferocity at the end of his initial four-year contract.
A new six-month contract with no possibility of extension was offered to him, which he immediately rejected and resigned from.
Before the start of the Test summer, Langer spoke out in various interviews and essays, expressing his frustration with the situation.
Warner's comments are similar to those of Tim Paine, who called the brief contract "embarrassing," "unprofessional," and "a shame" in his memoirs, alleging that CA took the easy route knowing Langer would reject it.
"He wanted to keep coaching. It was a bit of a kick in the face to offer him a six-month contract,"

In the documentary, Warner said.
David Warner, though, was open about the team's internal dynamics.
"He lost a fair few players, and probably the wrong players,"

he said
According to skipper Pat Cummins, who spoke to AAP this week, he is confident that the video might provide context and lessen any lingering public resentment over the Langer situation. The documentary shows the players speaking frankly on the Langer issue.
In the first episode of the series, Cummins claims that players were wary of the coach while Usman Khawaja confesses that several were frightened of Langer.
Nathan Lyon acknowledges that Langer, a former Test opener famed for riding every ball, had an erratic personality that made it difficult for him to bat.
The national team's public image was revived after the ball-tampering controversy, but players also clearly demonstrate Langer's important influence in that process. Cummins insists that the choice to part ways with Langer should not have been unexpected, though.
"The Ashes, it all came to a head because his contract came up,"

Cummins told viewers.
"There was nothing out of the blue. We had spoken about a lot of these things over the previous 18 months to two years. He was brilliant when we needed him in those initial years."
The team intended to establish a more level, player-driven environment following the 2020–21 home series defeat by India, according to Cummins and other players.
"The team had changed a lot over a four-year period,"

quick Josh Hazlewood said. 
"We were probably in need of a different support staff and different coach, as opposed to four years ago when JL started."