David Warner – I am not prepared for my family to be the washing machine for cricket's dirty laundry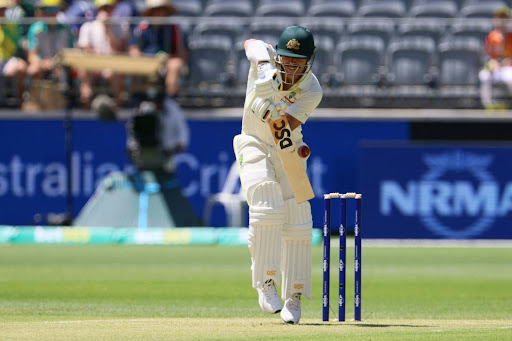 David Warner says I am not prepared to subject my family or my teammates to further trauma and disruption by accepting a departure from how my application should be dealt with under the Code of Conduct
David Warner the Australian opener, has decided not to challenge Cricket Australia's lifetime ban from his leadership position on him, expressing that he was not willing to subject his family and his teammates to 'further trauma and disruption.'
David Warner the Australian opener, has decided not to challenge Cricket Australia's lifetime ban from his leadership position on him, expressing that he was not willing to subject his family and his teammates to 'further trauma and disruption.'
Warner, who was banned from his leadership role then as Australia's vice-captain following the ball-tampering incident in the Cape Town Test in 2018, announced on Tuesday that he will withdraw his appeal to end the ban. He expressed his disappointment over how the inquiry was being led to prove his situation as a corrected cricketer.
"In his submissions, Counselling Assisting made offensive comments about me that absolutely no substantive purpose under the Code of Conduct,"

Warner wrote.
"Regrettably, the Review Panel acted contrary to the submissions of Cricket Australia and my lawyer and appeared to adopt virtually the entire position of Counsel Assisting.
"In effect, Counsel Assisting, and, it appears, to some extent the Review Panel, want to conduct a public trial of me and what occurred during the Third Test at Newlands,"

Warner wrote.
"They want to conduct a public spectacle to, in the Panel's words, have a "cleansing". I am not prepared for my family to be the washing machine for cricket's dirty laundry.
"Counsel Assisting the Review Panel appeared to be determined to revisit the events of March 2018 and the Review Panel appears determined to expose me and my family to further humiliation and harm by conducting a media circus.
"Regrettably, I have no practical alternative at this point but to withdraw my application. I am not prepared to subject my family or my teammates to further trauma and disruption by accepting a departure from how my application should be dealt with under the Code of Conduct.
"Some things are more important than cricket."
However, Cricket Australia wasted no time in showing their support for Warner in a statement released.
"We are disappointed with this outcome as we intended to allow David to demonstrate why his lifetime leadership ban should be varied at an independent hearing and we amended our Code of Conduct accordingly,"

the statement read.
"We supported David's wish for these discussions to be heard behind closed doors and respect his decision to withdraw his application.
"David is a very senior and highly regarded member of the Australian team who has been a great ambassador for the game as a whole since his return from a year-long ban."