CSK Spinner Imran Tahir Says It Was Not Pleasing To See Faf Du Plessis Carrying Drinks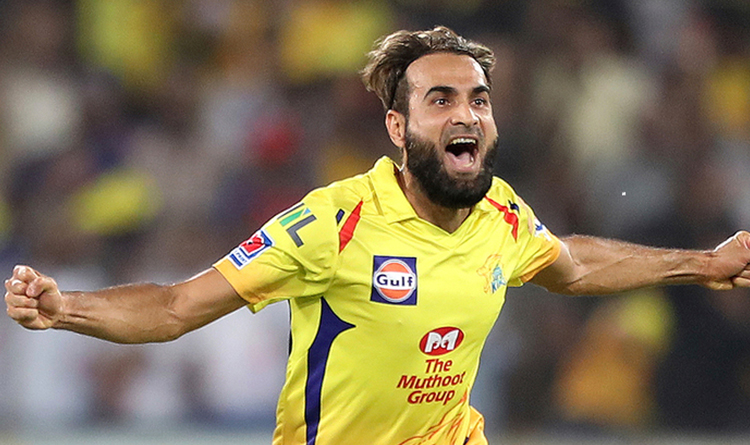 InsideSport
The South-African leg spinner Imran Tahir recently said that it was not pleasing to see Faf Du Plessis carrying drinks for his team CSK in a match he was dropped.
IPL 2020 Updates
Imran Tahir recently raised an issue of the famous South-African skipper, Faf Du Plessis carrying drinks for his team CSK in a match he was dropped out of the 11. He also praised CSK as a good franchise. He said that the CSK franchise and fans gives the least respect to their players. The Googly expert has not played a single match for his franchise, this whole season. And it is also not confirmed that when he will be seen in action.
He had a little talk with Indian Off-Spinner, Ravichandran Ashwin on his YouTube show. He couldn't stop himself from praising CSK, and he said:
"Best team, from my heart, is Chennai. I've been all over the world. I've never seen so much respect given from a franchise. I've never seen someone look after my family so well, the fans in Chennai are unbelievably lovely."
He said I have no clue when I will come back in the squad and it is quite difficult for a player to get a chance when there are already four overseas players in the squad when asked about his comeback.
He seemed quite painful on the drinks carrying matter of Faf Du Plessis. He added:
"I have no clue. Earlier, Faf Du Plessis had to carry drinks the whole season. It was quite painful. He's got a brilliant T20 average. I'm doing that this year. I got an idea of how he felt. I have been talking to him as well."
Bravo is ruled out of IPL and CSK is likely to bring back the leggie, Imran Tahir and he has a fair chance of having a comeback.