Chase smashes a half-century as the West Indies put pressure on Zimbabwe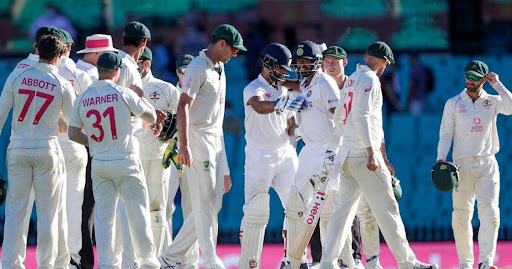 Chase hits half-century vs Zimbabwe
The second day of play in Bulawayo was interrupted early due to heavy rain, but not before West Indies put Zimbabwe under pressure with a 175-run first inning advantage.
Raymon Reifer fifty-six from the first night was improved on by Roston Chase, who scored 70, and Joshua Da Silva, who scored a patient 44.
Only 35 minutes after a resumption after the rainy season had initially delayed the game for two and a half hours, play was not continued after what was the second rain delay of the day at 4.45pm.
But up until that point, the visitors had finished the day far ahead of the hosts' total of 115 thanks to Chase and Da Silva's 85-run stand for the sixth wicket.
On the second day, which had opened with overnight batsmen Chase and Kyle Mayers at the crease, only 49 overs and four balls were acceptable due to Zimbabwe's use of the pace of Victor Nyauchi and the leg spin of Brandon Mavuta.
Mavuta, who encouraged Mayers to drive and slash by pitching the ball into the rough from around the wicket, saw the ball spin and frequently stop on the slower surface.
And because Mavuta maintained a reasonable degree of control, he was rewarded with Mayers' wicket when the batter grabbed at a full toss that was curved in and dipping on him and found midwicket.
Soon after, Zimbabwe replaced Mavuta with Wellington Masakadza, a left-arm spinner who was effective against right-handers Chase and Da Silva while also keeping the scoreboard moving.
As Masakadza was driven to the outside edge to begin the 68th over, Chase reached his 11th Test fifty. As West Indies gathered 103 runs in the first session, Da Silva stood out for his superb pull and whip across the line each time the spinners went short. The afternoon's play even got underway when he clipped Mavuta wide of mid-on for four before the hosts calmed things down.
The collaboration of Chase and Da Silva increased the advantage to 150. Nyauchi and Masakadza from Zimbabwe split the new ball, and in the 85th over, Nyauchi angled one towards Chase, hitting the middle stump as the batter raced forward and was outplayed.
Two balls later, it started to rain, and when the match began, Nyauchi withdrew Da Silva after cleaning him up. The ball was pitched by Nyauchi on the shorter side of a length outside of the off stump, hitting the top of the middle stump before bouncing rapidly back in to go past Da Silva's defense.
But the day still belonged to the West Indies, who will be cautious given the potential for additional rain in the days ahead.