Bhuvneshwar Kumar out of IPL Due to Injury to Thigh Muscles, Could Miss Australia Tour As Well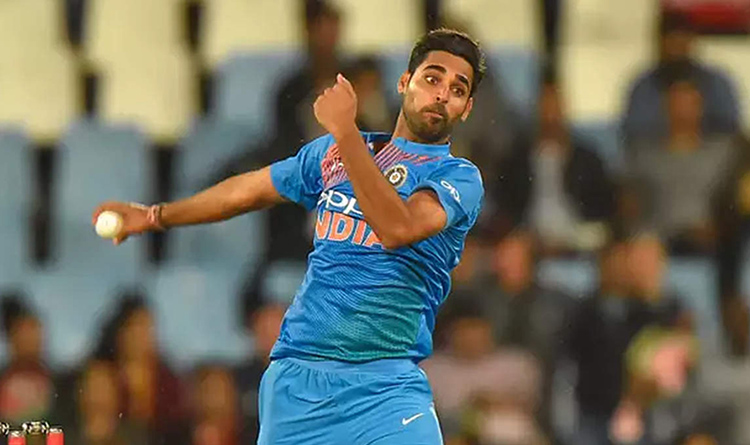 Getty Images
Sunrisers Hyderabad Teams' senior pacer Bhuvneshwar Kumar was kicked out of the current IPL due to a thigh muscle injury that could also end his hopes of being part of the Indian team's tour in Australia later this year.
Bhuvneshwar was injured in the Chennai Super Kings' 19th round in their October 2 match, and he came off the pitch after just one delivery.
"Bhuvneshwar Kumar is no longer on IPL with an injury to his thigh muscles. This is most likely a Grade 2 or 3 injury, means he would be out for at least 6-8 weeks. That could effectively exclude him from the Indian tour of Australia"

BCCI officials
Bhuvneshwar was in proper form during this year's IPL with a save rate of under 7 in four games with three wickets.
His injury will be a blow to SRH skipper David Warner as he fights for quality death bowlers alongside him, who lack experience.
In the case of Bhuvneshwar, he could stay in the UAE because Indian team physio Nitin Patel is also part of the BCCI medical team.
Bhuvneshwar is a player under a central contract; hence his rehabilitation will be fully supported by the BCCI.
However, for the past year, Bhuvneshwar has been away most of the time, due to lateral strains and hamstring injuries and recently he has made a comeback during the IPL. Due to which earlier this year he had missed the New Zealand tour.
With this current injury, his willingness to return to competitive cricket after breaking down every three months for the past year could raise questions on the injury by management process.
India is due to play four test matches on the Australian tour at the end of the year.