Alyssa Healy: the most successful T20I wicketkeeper, who broke Dhoni's record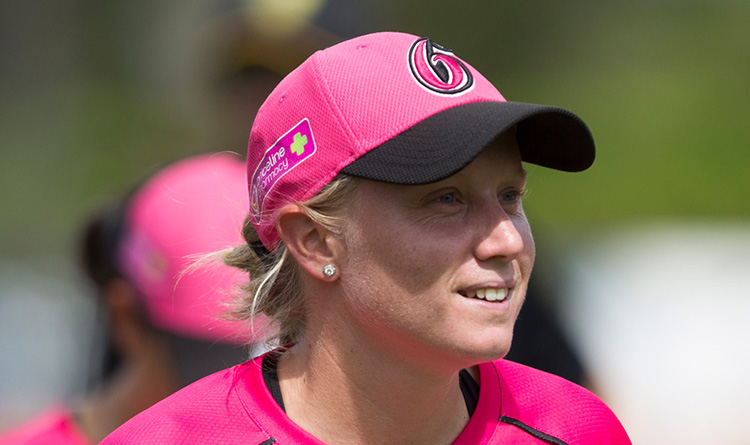 Joeyjackets/English Wikipedia
Alyssa Healy—the Australian Women cricket team's wicketkeeper has earned the title of being the most successful wicketkeeper in T20I cricket (both men and women), surpassing MS Dhoni's rcord.
She made the most dismissals in T20 cricket after reaching 92 dismissals, of which her two dismissals were against the New Zealand Women team on September 27. Healy broke ex-Team India captain MS Dhoni's record, who made 91 dismissals. The 30-year-old wicketkeeper also became the most capped wicketkeeper in T20I history, again overtaking Dhoni's 98 matches.
Here are some of the records which Alyssa Healy broke.
The 92 dismissals by Alyssa Healy are now recorded as the highest in Twenty20 Internationals, going past MS Dhoni's 91 dismissals. No wicketkeeper has been near the number other than Healy and Dhoni. The one at third in the list has affected as many as 75 dismissals in T20I, which is a huge gap.
The game was Healy's 99th appearance for in T20I cricket as a wicketkeeper. She is now the most capped wicketkeeper in T20I history across both Men's and Women's cricket, again surpassing MS Dhoni's 98 matches. The former Indian captain featured in all the 98 T20I matches he played as a wicketkeeper only.
Healy as keeper in T20Is catched 42 catches; the most in Women's T20I cricket surpassing Rachel Priest with 41. She is 3rd in the overall list standing behind MS Dhoni (57) and Denesh Ramdin (43).
The stumping of Amy Satterthwaite by Healy was her the 50th dismissal for as a wicketkeeper in T20Is. She is only the 2nd wicketkeeper with 50 T20I stumpings after Sarah Taylor (51). She also surpasses the overall list, as the highest in Men's T20Is is only 34 by MS Dhoni.