Analysis: UFC 254: Volkov vs Harris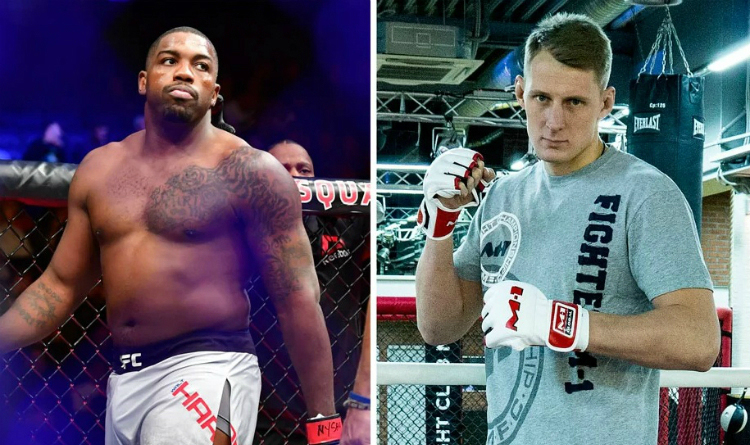 Wikimedia Commons
Top heavyweights Alexander Volkov and Walt Harris are set to fight on October 24 at UFC 254 in Abu Dhabi. How will the bout play out and who is going to win?
Alexander Volkov stats
Volkov compiled an impressive record of 31-8. Drago began his MMA career in 2009 and in just eight months won M-1 Challenge Finals. Alexander signed a contract with Bellator in 2012 and defeated Richard Hale in a title bout. However, he failed to defend the belt and came back to the M-1 in 2016. Volkov won the promotion's championship, defended the title and signed with the UFC. Drago has won five out of seven fights in the promotion and is currently ranked seventh at heavyweight. He earned a bonus for the best performance and a Fight of the Night prize in the UFC.
Walt Harris stats
Harris amassed a record of 13-8-1. His first fight in MMA took place in 2011. The Vault suffered only one loss in the first seven bouts and transitioned to the UFC in 2013. His career in the promotion had its peaks and lows. Walt often lost and had a UFC record of 4-6 until the end of 2017. However, for the period 2018-2019 Harris won four bouts in a row, one of which was overturned because he had tested positive for doping. Walt was defeated in the last contest against Alistair Overeem via TKO. He has pocketed two bonuses for the best performance and is ranked tenth at heavyweight.
Matchup stats
Volkov lands almost twice as many strikes per minute but Harris absorbs 19% less punches and kicks.
Alexander performs 186% more takedowns with a higher succession rate. On the other hand, Drago has never made submissions in UFC fights.
Volkov vs Harris preview
Alexander earned a black belt in Tsu Shin Gen and a brown belt in karate. Walt has not got any ranks in martial arts and trained only in boxing. The Vault triumphed in the Golden Gloves Championship in Alabama and Florida as an amateur boxer. Due to his high expertise in combat sports, Volkov is a more technical fighter but lacks knockout power. While Harris is famous for heavy punches and won all fights by KO/TKO.
Drago got a brown belt in BJJ and showed his high-level grappling skills in the clash against wrestler Curtis Blaydes. He defended 11 of 25 takedown attempts and landed more strikes but lost by unanimous decision. The Vault rarely initiates grappling exchanges and finishes only 33% of takedown attempts. Nevertheless, his defense is pretty solid.
Volkov has a three-inch reach advantage, is a versatile fighter and overwhelms Harris in terms of striking accuracy. Moreover, Walt has a little grappling experience. Therefore, Alexander has a much better chance to be victorious. Drago won 90% of fights inside the distance and The Vault lost only 38% of bouts by decision. Thus, Volkov is likely to finish Walt before the final gong.