Rory MacDonald is set to debut against David Michaud in PFL 2 main event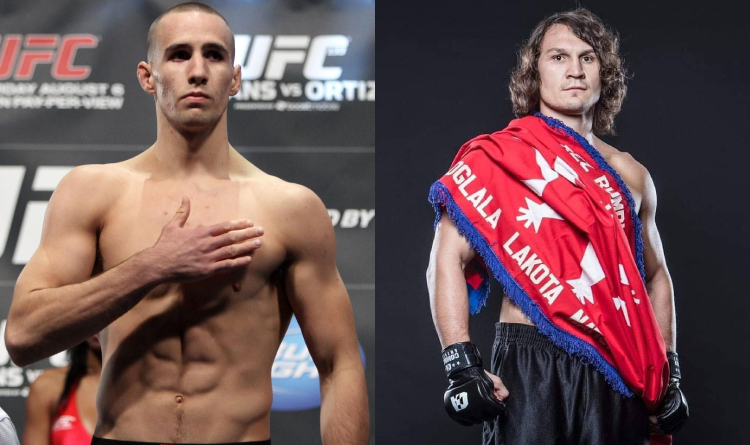 MacDonald to face Michaud
Canadian MMA fighter Rory MacDonald is set to make his PFL debut against American athlete David Michaud in the PFL 2 main event on April 29.
PFL 2 fight card is packed with welterweight and light heavyweight bouts
The 2021 regular season is scheduled to begin on April 23. PFL 1, the first event of this year, will feature lightweight and featherweight contests. A clash between ex-UFC fighter Anthony Pettis and former SteelFist Fight Night champion Clay Collard has been booked for the main event.
PFL 2 fight card, on the contrary, consists of welterweight and light heavyweight showdowns. Apart from MacDonald vs Michaud, the main card features 3 bouts:
Ray Cooper III vs Jason Ponet; 
Jordan Johnson vs Tom Lawlor; 
Emiliano Sordi vs Chris Camozzi.
Rory will likely open up as a favourite in a clash against David. MacDonald started his MMA career in 2005 and amassed a record of 21-6-1. The Red King won the KOTC belt in 2007 and transitioned to the UFC in 2010. He retired from the promotion in 2016 after losing 2 fights in a row. In Bellator, MacDonald won the welterweight belt and defended it twice. Rory signed with the PFL in 2019.
Michaud has been competing in MMA since 2009. His record stands at 18-6. David challenged Dhiego Lima for the Titan FC title in 2016 but dropped a unanimous decision. Bulldawg joined the PFL roster in 2019. He qualified for the 2019 PFL welterweight final and took on Ray Cooper III. David was knocked out in the second round and lost the chance to capture the belt and pocket a $1m prize.