Kobayashi vs Higa: will Yuki retain the WBO belt?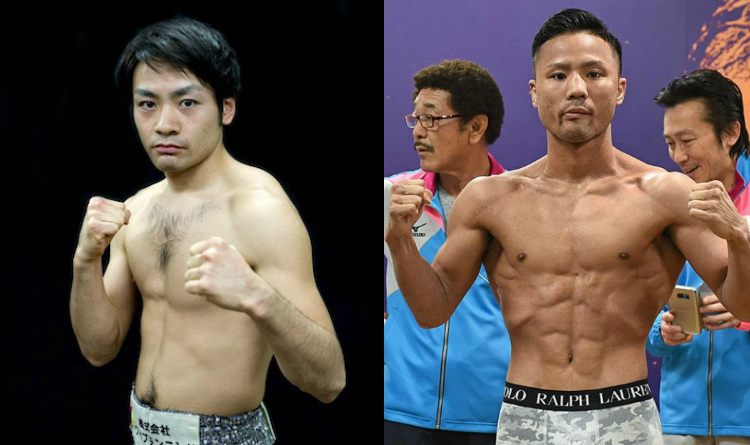 Kobayashi to fight Higa
Yuki Strong Kobayashi is set to defend the WBO Asia Pacific bantamweight title against Daigo Higa on December 31. Will the champion retain the belt?
Yuki Strong Kobayashi stats
Kobayashi made his professional debut in 2011. His record stands at 16-8. Yuki got the first title shot in 2015. He faced Takahiro Yamamoto for the OPBF gold but lost by TKO. Next year, he took on IBF Asia champion Ye Joon Kim. The clash was close; however, judges scored the contest in favor of Kim. In 2017-2018, Kobayashi was riding on a 4-fight winning streak and became an OPBF title contender. Nevertheless, he dropped a unanimous decision and failed to take the gold from Keita Kurihara. Yuki rebooted his career last year. He knocked out Ben Mananquil, won the WBO Asia Pacific belt and defended it in a showdown against Ki Chang Go.
Daigo Higa stats
Higa started competing as a pro in 2014 and amassed a record of 16-1-1. At the beginning of his career, Daigo won 6 bouts in a row and knocked out Kongfah CP Freshmart in a contest for the WBC Youth flyweight title. In 2015-2016, Higa added the OPBF flyweight belt and defended the WBC Youth gold twice. He won the WBC title in 2017 in a showdown against Juan Hernandez. Daigo beat 2 contenders but lost the belt in 2018 after dropping a TKO to Cristofer Rosales. Higa fought twice in 2020. He beat Jason Buenaobra; however, his bout against Seiya Tsutsumi resulted in a draw.
Kobayashi vs Higa stats
Daigo has a strong edge on key stats. He is 49% more powerful, and his ability to take shots is 12% higher.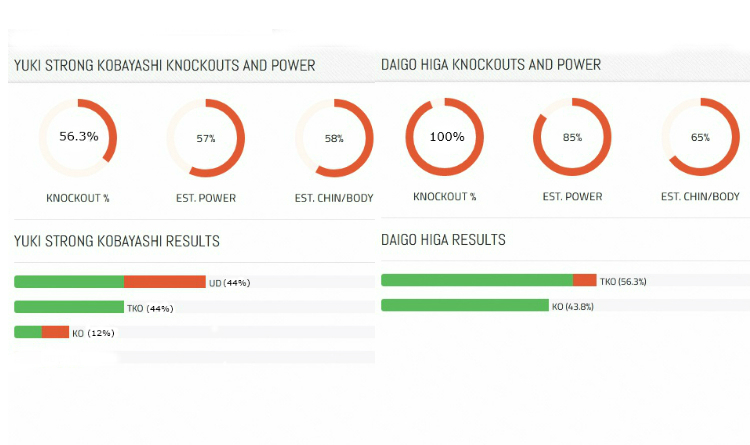 According to the results of the boxers' previous fights, Kobayashi landed 20% more blows per round (12 versus Higa's 10). But Daigo was more accurate, as he delivered 28% more strikes. Besides, Higa absorbed 27% fewer punches per 3 minutes (8 versus Yuki's 11).
Kobayashi vs Higa preview
Daigo is a counter puncher. As a rule, he starts slowly, blocks most shots and reads his opponents in the opening round. In the second heat, Higa ramps up the pace, dodges strikes more frequently and throws heavy countershots. Kobayashi is an inside fighter. He tends to close the distance and work the body. Yuki rarely lands big blows at medium range.
Higa has an immense advantage in terms of power, toughness, speed and accuracy. Therefore, he has a great chance to win the bout. Daigo has a whopping 100% finish rate, and Yuki suffered 38% of losses by KO/TKO. Given these factors, Higa will likely knock Kobayashi out.
The most probable fight result
Daigo Higa to win (7/50).
Disclaimer: Fight analysis is not a betting tip or a gambling advice of any sort. Our experts determine the most likely outcome of a sporting event based on statistics and personal views. Therefore, the actual result of a competition may differ from the predicted.