WWE will create and auction off wrestling NFTs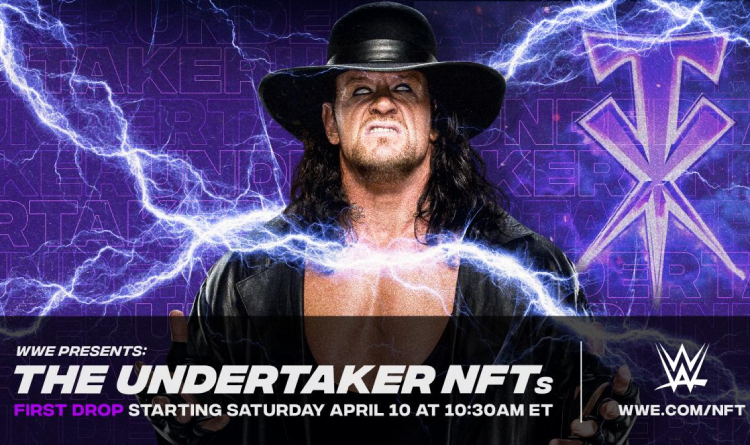 The Undertaker NFTs poster
WWE plans to create wrestling non-fungible-tokens (NFTs) jointly with Bitski company and auction them off during WrestleMania 37.
World Wrestling Entertainment digitizes history
WWE announced that the auction would begin on April 10 and last for 37 hours. The company will sell 4 tiers of NFTs:
Platinum;
Gold;
Silver;
Bronze.
All tokens feature memorable moments of The Undertaker's WWE career. The owner of the Platinum tier will get a unique NFT, 2 tickets to WrestleMania 39, a video message from The Undertaker, a signed urn of the WWE Vault and a custom WWE belt. The opening price is $10,000.
The winner of the Gold tier will receive a token, 2 front row seats at a Monday Night Raw or Friday Night SmackDown, a video message from The Undertaker and a signed Undertaker Legacy Championship title. The starting bid is $5,000.
The Silver tier includes an NFT and a pair of side plates for a WWE Belt, signed by The Undertaker. The Bronze tier consists of 2 tokens. The price of both tiers is fixed and amounts to $1,000 for the Silver one and $100 – for the Bronze.
WWE President Nick Khan claimed that the auction would give wrestling fans an opportunity to buy a digital piece of history. He did not specify on which blockchain the tokens would be issued. However, WWE will likely release NFTs on Ethereum (ETH) decentralized network, which is commonly used for creating custom tokens. Owners of the NFTs will be able to sell them any time and get a profit in case their price surges.