Vettori vs Holland: will The Italian Dream defeat Trail Blazer at UFC Vegas 23?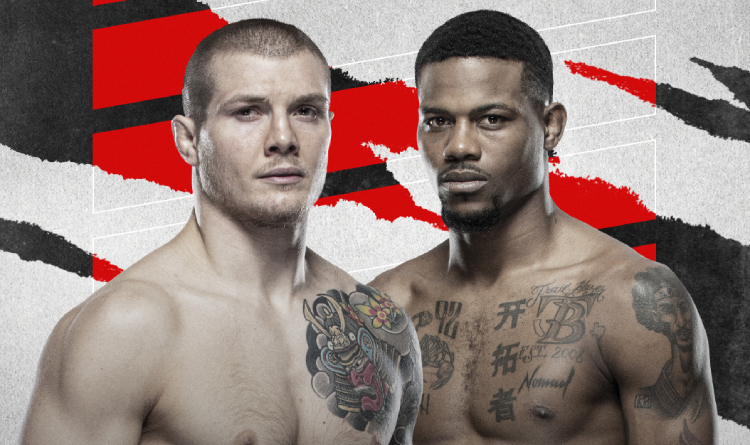 Vettori to face Holland
Middleweights Marvin Vettori and Kevin Holland are scheduled to headline UFC Vegas 23 on April 10. Will The Italian Dream defeat Trail Blazer?
Marvin Vettori stats
Vettori started his MMA career in 2012 and compiled a record of 16-4-1. The Italian Dream won his first gold, the Venator FC title, in 2015 and transitioned to the UFC a year later. He suffered 2 defeats in 5 first bouts in the promotion but came back strong in 2019. Marvin beat 4 opponents in a row, including such famed athletes as Andrew Sanchez and Jack Hermansson. Following his victory over Hermansson, Vettori took sixth place at middleweight.
Kevin Holland stats
Holland has been competing in MMA as a pro since 2015. His record stands at 21-6. Trail Blazer became an XKO champion in 2017 and defended the belt twice before signing with the UFC in 2018. Last year, Kevin scored victories in 5 consecutive clashes and tied a record for the most wins in a calendar year. However, MMA veteran Derek Brunson halted Holland's hype train at UFC Vegas 22 on March 20. Derek dominated throughout the whole fight and won by unanimous decision. Nevertheless, Holland is still ranked 10th at middleweight.
Vettori vs Holland stats
Marvin lands 1% more strikes per minute, but Kevin absorbs 13% fewer shots.
The Italian performs takedowns 12% more frequently and makes 8% more submission attempts. Besides, Vettori has better defence and a higher accuracy rate.
Vettori vs Holland preview
Marvin trained in kickboxing, while Kevin got a black belt in Kung Fu. Vettori has sharp boxing skills and focuses on punches. Holland, on the other hand, is a more versatile striker, because he employs a wider range of shots. The Italian rarely throws kicks, knees and elbows; however, he compensates a lack of strikes diversity with power and speed.
Vettori earned a brown belt in BJJ, whereas Holland received a black belt in BJJ. Nevertheless, Marvin has a great edge in wrestling. In his previous clash against high-class grappler Hermansson, Marvin showed outstanding takedown defence and superb ground control abilities. Kevin, on the contrary, failed to deny Brunson's attempts to bring the fight to the canvas and took hard beating on the ground.
Given Holland's massive 7-inch reach advantage and more solid striking defence, he will likely look better on the feet. But Marvin has a trump card against Kevin – grappling. In case Trail Blazer outperforms him in striking, the Italian will take his rival down. Holland has a little chance to withstand Vettori's onslaughts on the mat. Consequently, Marvin is poised to win the fight.
Vettori has a low knockout rate – 13%, but he scored 56% of victories by submission. Nevertheless, Kevin is an experienced Jujutsu-Ka; thus, it will be hard for the Italian to make him tap. Furthermore, 78% of Vettori's fights in the UFC reached the time limit. Considering all these factors, Marvin is expected to secure victory via decision.
The most probable fight results
Marvin Vettori to win by decision (19/10);
Total rounds over 4.5 (13/10).
Disclaimer: Fight analysis is not a betting tip or a gambling advice of any sort. Our experts determine the most likely outcome of a sporting event based on statistics and personal views. Therefore, the actual result of a competition may differ from the predicted.