Nate Diaz collides with Leon Edwards in the UFC 262 co-main event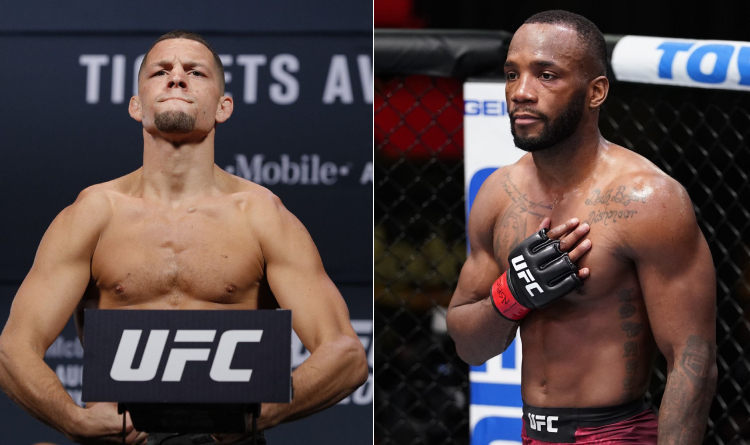 Edwards to take on Diaz
MMA fighter Leon Edwards called Nate Diaz out back in February. Nate reportedly accepted the challenge and was scheduled to face Leon at UFC 262.
Charles Oliveira and Michael Chandler are set to headline UFC 262
According to journalist Ariel Helwani, the mixed martial artists have reached a verbal agreement to cross swords in the UFC 262 co-main event on May 15. However, they have yet to sign a contract for the showdown. Moreover, the contest between the athletes will be a 5-round match.
Diaz lost to Jorge Masvidal in a clash for the BMF title in 2019. He has not fought ever since. Consequently, Nate was removed from the UFC rankings. Edwards returned inside the octagon in March 2021 after an almost 2-year hiatus. He took on Belal Muhammad in the UFC Vegas 21 main event. The bout resulted in a no contest, because Muhammad failed to continue fighting after absorbing a horrific eye poke. Leon is currently riding on an 8-clash winning streak and takes third place at welterweight.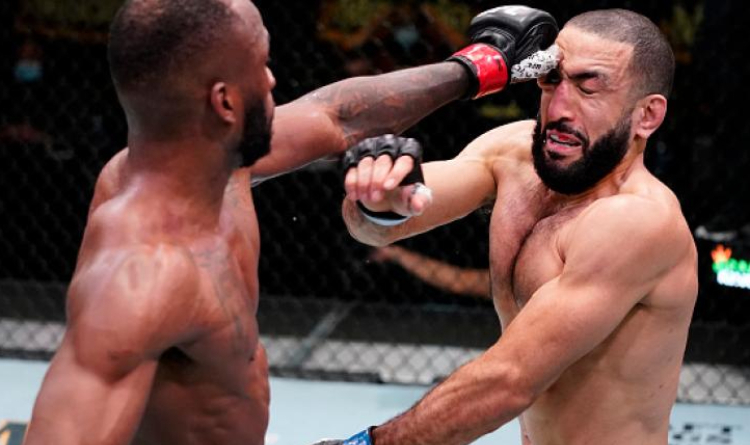 UFC 262 will be held in Houston with fans in attendance. The event is set to be headlined by a bout between Charles Oliveira and Michael Chandler with the UFC lightweight title on the line. The promotion booked the contest after Khabib Nurmagomedov had officially retired from sport and vacated the belt on March 18. Oliveira won 8 consecutive contests and was ranked third in the 155-pound division. Chandler transitioned to the UFC in September 2020. He knocked Dan Hooker out in his debut clash in January and took fourth place at lightweight right away.