In support of Vasek Pospisil and tennis unification, Djokovic and other players launch a flashmob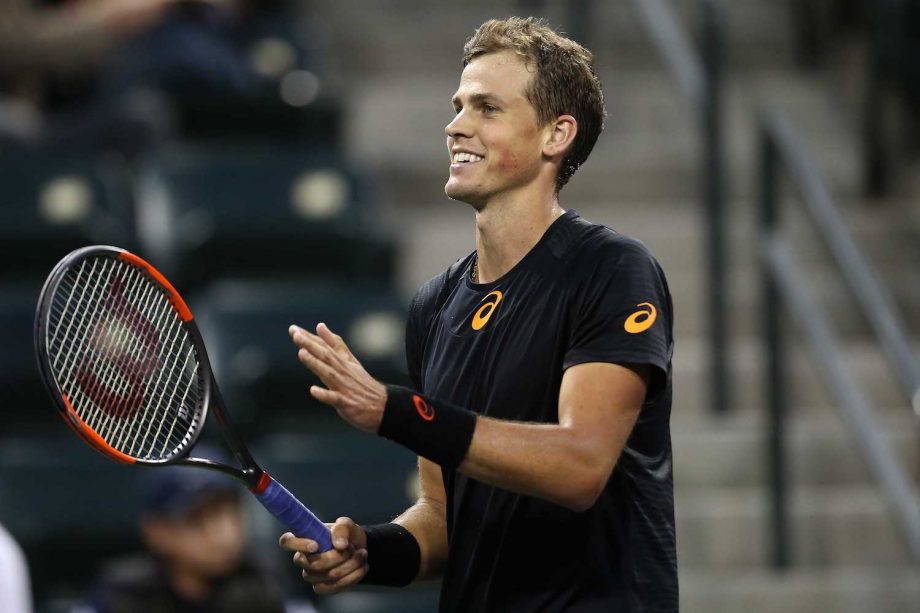 Vasek Pospisil on the court
The Miami Open, one of the biggest tournaments in the US, kicks off on 24 March and continues on the open hard courts until 4 April. Although not all third-round results have been released for both men's and women's singles, there have been many interesting situations, including some piquant ones. You already know about one of them. But it didn't end there, and there is a sequel to it.
We remind you the Canadian Vasek Pospisil, during a match in Miami, said that the head of ATP Andrea Gaudenzi was "shouting" at him for an hour and a half for trying to unify the players. He also called the Italian "##### asshole" but later apologised for his behaviour. At the meeting, Gaudenzi and his staff reportedly called the Canadian "uneducated" and "ignorant." This information appeared a few days ago.
However, the story didn't end there. Several players launched a flashmob on Twitter in support of the world No. 67 and the PTPA players' association that Pospisil set up with Novak Djokovic.
Messages in support of Vasek and the players' union are going out under the hashtag #playersvoice.
Novak Djokovic, the ruling world number one, winner of 18 Grand Slam tournaments and a good friend of the Canadian, also spoke out about the situation and wrote the following on one of his social media accounts:
"I'm not in Miami right now, but Vasek Pospisil is a good friend of mine and I feel for him with all my heart. Players on tour will agree he's a sincere man who cares about his colleagues' good. I hope the players will realise that it's important for us to come together."
John Isner, Milos Raonic, Ivo Karlovic, Tennis Sandgren, Steve Johnson, Ryan Harrison and Rajiv Ram spoke in the same vein.
Feliciano Lopez, the world number 64 and director of the Madrid Masters, replied to Ram:
"Rajiv, you're a wise man. But right now, it's only about the voice of certain players. And while the message is popular, there is nothing behind it. We shouldn't forget how much we have achieved in recent years by sticking together."