On January 18, 2021, the Indian women's youth hockey team's first match will take place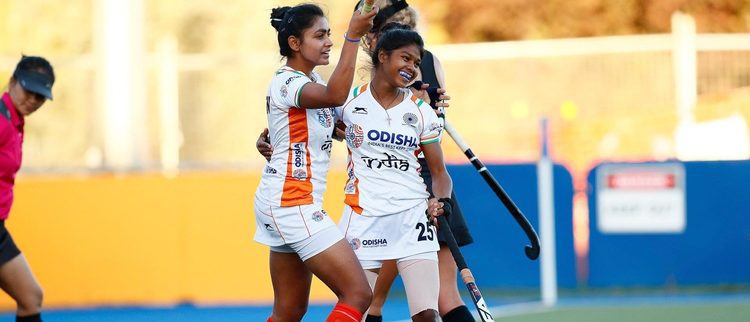 facebook.com
India's women's youth hockey team resumes games against other teams. The first in 2021 will be a tour in Chile. Forward team, Jharkhand Dungdung, expressed her joy in this regard. The team will play its first match on the evening of January 18 against the Chilean Youth Hockey Team. The Indian team is looking forward to the game.
Jharkhand Dungdung is confident in his team's success during the tour in Chile:
"The whole team wants to express gratitude to Hockey India. It is thanks to the efforts of the organization that we can be sure of the upcoming results. Also, my colleagues and I are pleased with this excellent opportunity to hold tournaments in Chile. Here, of course, it was not without the support of the Sports Authority of India. We are also grateful to the Chilean Hockey Federation for this level of organization and security. Now, this plays a primary role for me. The whole team hopes that this tournament will be only the beginning of 2021. "
Recall that the Indian youth team did not hold a single match for 2020. This has become a severe problem for the team. Girls from the youth team resumed training only in October 2020, and they could not study for a long time. That is why now it is so essential to restore the spirit of the team. Of course, during the time spent in the training camp, where adult teams also trained, the girls learned a lot. They had the opportunity to communicate with senior players, look at their game and adopt experience. So they can avoid specific errors and quickly achieve the necessary result.
The Indian team will have to play six matches during the tournament. The first two will play against the youth team and then four against Chile's senior squad. These matches are important because this is a chance to check the results of training and understand what level the team is at. Both teams from Chile are serious rivals. However, Indian girls are confident and determined to win.
As part of the Indian youth hockey team, there are relatively young girls. However, without exception, the whole team is trying to improve at each training session and reach new peaks. Girls don't get tired of learning something new. They try to fulfil all the recommendations of the coach, who continually helps and supports them.