Zlatan Ibrahimovic could face a three years ban by FIFA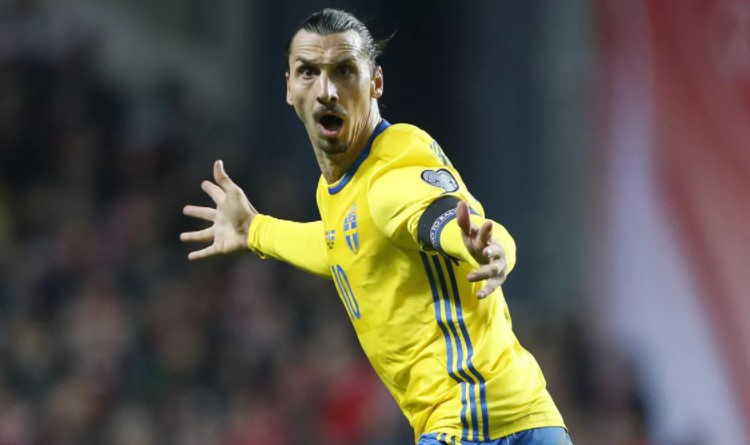 Ibrahimovic scored 62 goals in 116 internationals before quitting the team after Euro 2016. He opened the door to a return in November 2020
FIFA (eng.: International Federation of Association Football) could disqualify AC Milan and Sweden striker Zlatan Ibrahimovic, 39, for his shareholding in a betting company. Players can be disqualified for such a business for up to three years.
According to a Swedish newspaper, the player faces a €98,000 fine or a three-year ban from football. Ibrahimovic became co-owner of the betting company through his Unknown AB in 2018. Ibrahimovic's company owns 10% of Gameday Group PLC, which is the sole shareholder of the Malta-based company that is involved in bookmaking. According to FIFA and Union of European Football Associations (UEFA) rules, players with financial motives in betting companies are not allowed to compete.
Ibrahimovic turns 40 in October and would almost certainly be forced to retire if he was handed the maximum ban of three years.
Don`t miss out 💥: Milan thrashed Parma after Ibrahimovic was sent off.
Under the UEFA, Zlatan Ibrahimovic played for the Sweden national team in their 2022 World Cup qualifying games against Georgia (1-0) and Kosovo (3-0) on 25 and 28 March, respectively, and has also appeared in this season's Europa League games.
Fifa code of ethics
| | |
| --- | --- |
| FIFA: Article 26 Involvement with betting, gambling or similar activities | 2. Persons bound by this Code shall not have any interests, either directly or indirectly (through or in conjunction with third parties), in entities, companies, organizations, etc. that promote, broker, arrange or conduct betting, Part II. Substantive law 22 gambling, lotteries or similar events or transactions connected with football matches and competitions. Interests include gaining any possible advantage for the persons bound by this Code themselves and/or related parties. |
| UEFA: Article 12 Integrity of matches and competitions and match-fixing | b. who participates directly or indirectly in betting or similar activities relating to competition matches or who has a direct or indirect financial interest in such activities; |
| A possible sanction, Fifa Article 26 | 3. Provided that the relevant conduct does not constitute another violation of this Code, violation of this article shall be sanctioned with an appropriate fine of at least CHF 100,000 and a ban on taking part in any football-related activity for a maximum of three years. Any amount unduly received shall be included in the calculation of the fine. |
Ibrahimovic has been playing for AC Milan since 2020, with 15 goals in 17 games this Italian league season.
During his career, Ibrahimovic won the championships of the Netherlands (Ajax), Italy (Inter Milan), Spain (Barcelona), France (PSG), cups and supercups of these countries. In England, he played for Manchester United, where he won the Europa League.
Ibrahimovic is fifth in the goalscoring table, behind Simy (16) Muriel (18), Lukaku (21) and Ronaldo (25).