Will Real Madrid bounce back again next season?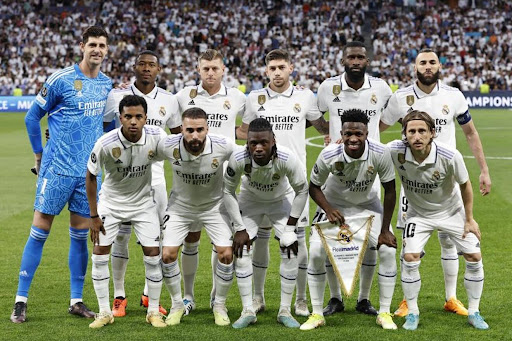 Real Madrid were humbled in the Champions League by Manchester City
The 2022-23 season is not ending in an ideal manner for Real Madrid. The Los Blancos had long lost out in the race for the La Liga to bitter rivals Barcelona. Last week, they were humbled by Manchester City at the Etihad and crashed out of the Champions League at the semifinal stage.
That, along with the recent Vinicius Junior racism incident against Valencia makes the season one that fans will want to quickly forget. At the same time, there are some positives as well. The Copa Del Rey win means that the season will not end trophyless along with Carlo Ancelotti's decision to stay at the club means that there is plenty of room for optimism, for the future.
For chairman Florentino Perez, the task at hand would be to ensure that his club is ready to fight on all fronts next season. As the season stumbles to an end, Madrid finds themselves in a delicate position. They are obviously stacked in some areas but have a range of seniors who may no longer be ready to lead title charges across competitions.
What does Real Madrid need?
There have been question marks over this squad's ability to continue pulling out UCL miracles year after year. Initially seen as a squad left in the aftermath of the "BBC" heyday which saw Madrid win 3 back-to-back UCL titles, the team's seniors finally appear to have run out of steam.
In La Liga, Barcelona's consistent season means that the trophy was out of the question this term. However, once the obvious gaps are plugged, Madrid will be looking to reclaim the title next season.
In the absence of Casemiro, the duo of Luka Modric and Toni Kroos were run over in crucial games this season. This includes multiple clashes against arch-rivals Barca, along with the recent Manchester City humbling.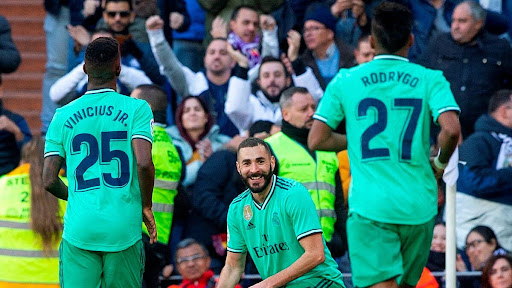 The time may have come for Anceloti to bring about changes and start being more dynamic in his midfield selections, especially during the bigger matches. Upfront, the brilliance of Vinicius Junior came alongside a series of labored Karim Benzema performances.
As far as central defense is concerned, Real has a world-class trio in the form of Antonio Rudiger, David Alaba, and Eder Militao. However, the full-back area also demands new blood. Ancelotti preferred to use Eduardo Camavinga as a left-back far too many times.
On the other side, Dani Carvajal also had a poor season at the age of 31. The likes of Achraf Hakimi and the unsettled Joao Cancelo have been mentioned. Both players are perfectly capable of shoring up Madrid's right side of defense.
For years, Perez has proved capable of delivering the right signings that can help his managers sustain title charges. Madrid's reach and attractiveness for players are unmatched, and they can be expected to use it once again in order to plug their shortcomings.
Bellingham can potentially be a transformational signing that is not quite "needed." At the same time, the forward line and the full-back area need urgent reinforcement. The attack in particular, uncharacteristically proved blunt in far too many matches this season, something that needs to be solved.
Benzema's longevity and resilience proved crucial for Madrid until last season. However, now 35, the Frenchman needs to be relieved of the burden of leading the forward line. Several players have been mentioned, including the likes of Julian Alvarez, Victor Osimhen, and Roberto Firmino.
At the age of 23, Alvarez is on track to win a club treble and won the World Cup with Argentina. His talent and potential make him the perfect striker that Madrid can target, in the coming window. At the end of the day, Real Madrid has a number of youngsters who are only going to improve with time.
Tchoumaeni, Eduoardo Camavinga, and the potential Bellingham signing mean that they will have three top-class midfielders capable of playing at a high level for years to come. Rodrygo and Vinicius Junior will continue their development upfront and an able Benzema replacement should give the attack the boost it desperately needs.
Apart from making the right signings, Ancelloti might need to show an increased willingness to trust his talented youngsters during the bigger matches next season. The old guard was outworked and outrun too many times this season, and the Italian manager already has plenty of options he can use.
Who will be Real Madrid's biggest rivals?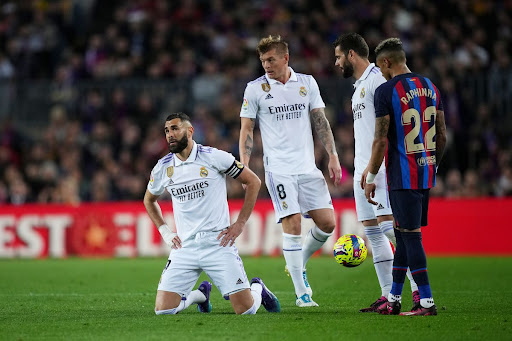 The Los Blancos will once again have to compete domestically with the likes of Barcelona and Atletico Madrid. With some top-quality signings, Real should be able to ensure that they have only Xavi's Barcelona to compete with domestically next season.
A potential Lionel Messi return may make things even trickier, although it is exactly the kind of challenge that the famous club revels in. However, for the club and its fans, European glory matters much more.
The likes of Manchester City, Paris St. Germain, Bayern Munich, and even Barcelona may prove to be worthy contenders next season. However, Los Blancos have something that none of the other clubs possess when it comes to the UCL. The squad, initially assembled by Jose Mourinho, brought Zinedine Zidane historic European glory. Carlo Ancelotti's team came back from some impossible scenarios last season.
With their seniors so experienced in traversing through tricky UCL encounters, Madrid will continue to have an advantage. This team is able to soak up pressure for large periods of time, waiting like careful predators to hit back when the opportunity arises. They have given plenty of examples of their mettle in recent years, and it will be foolish to believe that the Los Blancos cannot quickly bounce back and emerge relevant next season.
This season, an attack that was over-reliant on Vinicius Junior who could simply not get going against top possession-based teams. A few good signings are required, and if there is someone in the footballing world who can be trusted to make them happen, it is Perez. Expect the Los Blancos to quickly return to relevance starting across competitions starting from next season.