Union Berlin vs Freiburg. Prediction and Preview. Probable Lineups, Team News, Stats and more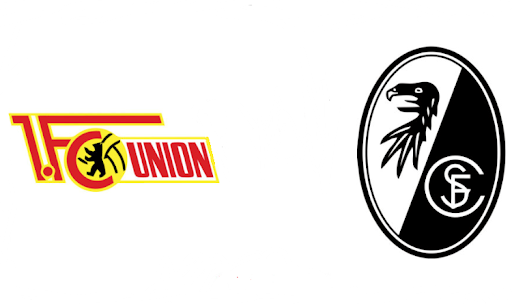 Another UCL six-pointer game awaits us in the Bundesliga. Which collective deserve to play in an elite European tournament more?
FC Union Berlin will host SC Freiburg in the Bundesliga 32nd-tour match at An der Alten Försterei Stadion. The fixture will take place on Saturday, May 13, beginning at 19:00 IST.

What can we expect this Saturday night? Parimatch News will tell you everything you need to know ahead of the upcoming match.
Union Berlin News & Current Form:
The upcoming match is a clash of direct rivals in the fight for a place in the UEFA Champions League next season. Neither of them has ever played in Europe's most prestigious tournament, so the upcoming confrontation is expected to be extremely tense.
Lately both teams are not looking so bright and trying to get points. The game is expected to be very unpredictable. Urs Fischer's team, as well as Christian Streich's charges suffered defeats in the last round and thus only added interest to the encounter.
Union have been rather humble in the closing rounds, seldom seeing the final whistle blown with an advantage in the scoreline. In the previous five rounds, the club from Berlin celebrated only one win, beating Borussia Mönchengladbach FC 1 – 0 away, and in the remaining four games they scored a total of two points. It drew with VfL Bochum 1848 (1 – 1) and Bayer 04 Leverkusen FC (0 – 0) and Borussia Dortmund FC (1 – 2).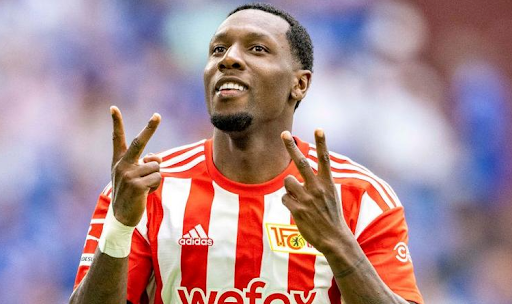 At the beginning of May Union played not the best match and as a result lost to FC Augsburg with a score of 0 – 1. Both teams were not very active and played fairly evenly, as a result, the Fuggers scored the only goal in this game, which happened in the 53rd minute. After that, the opponent was able to play quite intelligently to save the dominance.
Recently, Urs Fischer's charges have been playing less productively and often lose points where they shouldn't. They didn't score too many goals before, taking almost every chance and squeezing the most out of standard positions.
But there have been some problems lately as well. Jordan Siebatcheu is no longer in the starting lineup, and the performance of Sheraldo Becker has dropped drastically. Those are the main factors behind the disappointing results of the last few rounds.
Nevertheless, Union remains in fourth place in the standings, but competitors in the form of Freiburg and RB Leipzig are close. And before the bad stretch of the season the team was in third place, then there would be no question of a fight for the UCL.
Nevertheless, we should not discount the Iron Ones' perfectly tuned game in defense. In terms of expected conceded goals (xGA = 1.22) they are in the top three in the Bundesliga.
It is worth noting that Union have not lost a single match on home field. In 15 games, the team won 9 times and drew 6 times. In addition, the team has a trump card up their sleeve, it's their defense. The team conceded the least in the league (32 goals in 31 games). Even tournament leader FC Bayern Munich have 34 goals conceded.
Freiburg News & Current Form:
Christian Streich's team is in a bit of a crisis. It was shamefully knocked out by RB Leipzig in the DFB-Pokal (1 – 5), a few days later suffered a defeat in the championship from the same club with a score of 0 – 1.
Freiburg again showed quite unimpressive soccer on the home field against the Red Bulls, but this time the opponent did not mock Freiburg, as it happened in the previous match. As a result, in this confrontation everything was decided only by one goal, which RB scored in the 73rd minute.
This setback dropped Freiburg to fifth in the standings, which is outside of the Champions League zone. So far, the story of last season is repeated with Streich's charges, when they were in the top four for most of the championship, but dropped out of there in the last rounds.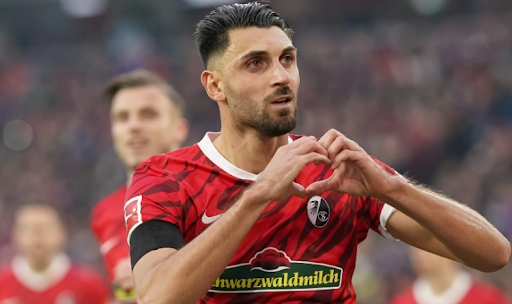 If Freiburg had gained at least one point in the last round, they would have met the decisive match in fourth place, but as it stands, they have to make do with the fifth position, as they lost in the previous game.
Prior to this loss, the club achieved three wins in a row in the German championship, taking turns against SV Werder Bremen (2 – 1), FC Schalke 04 (4 – 0) and FC Cologne (1 – 0). As a result, Freiburg have as many points as Union (56). In addition, the team can overtake Leipzig, which is in 3rd place (57 points).
The team's decline is also affected by problems with the squad. Several leading players were injured, Philipp Lienhart, Ritsu Doan, Roland Sallai, so Streich has to actively involve young players who are not yet able to fully replace the leaders.
Under Christian Streich, Freiburg adhere to a pragmatic style of soccer and, above all, rely on high-quality play in the defensive phase. This is indirectly confirmed by the highest number of matches in the league without conceded goals (12).
It is worth noting that the players of Freiburg are experts in playing away. The team ranks second in the league in this regard, second only to Bayern Munich. In the last 5 guest meetings, the players won three times and drew twice.
Freiburg and Union played each other for the last time on November 13 in the 15th round of the Bundesliga. Then Christian Streich's team clinched a resounding 4 – 1 victory at home, scoring all four goals in the first half.
Union Berlin form guide: L-L-D-W-D-L
Freiburg form guide: L-W-W-W-L-L
Union Berlin vs Freiburg Head-To-Head Record:
| | | |
| --- | --- | --- |
| Union Berlin | Draw | Freiburg |
| 6 | 2 | 3 |
March 7, 2020: SC Freiburg 3 – 1 Union Berlin (Bundesliga);
October 24, 2020: Union Berlin 1 – 1 SC Freiburg (Bundesliga);
February 20, 2021: SC Freiburg 0 – 1 Union Berlin (Bundesliga);
December 15, 2021: Union Berlin 0 – 0 SC Freiburg (Bundesliga);
May 7, 2022: SC Freiburg 1 – 4 Union Berlin (Bundesliga);
November 13, 2022: SC Freiburg 4 – 1 Union Berlin (Bundesliga).
Union Berlin vs Freiburg Predicted XI:
Union Berlin possible starting lineup (3-5-2): Ronnow; Jaeckel, Knoche, Doekhi; Juranovic, Laidouni, Khedira, Haberer, Roussillon; Behrens, Becker.
Freiburg possible starting lineup (4-2-2-2): Flekken; Kubler, Ginter, Gulde, Gunter; Eggestein, Hofler, Weisshaupt, Grifo; Gregoritsch, Holer.
Statistical preview of the match Union Berlin vs Freiburg:
Union's First XI average age is 28.6 yrs.
Freiburg's First XI average age is 29.3 yrs.
Union Berlin are unbeaten in their last 5 games against this opponent at home.
Freiburg have won their last 3 away matches in the Bundesliga.
Union Berlin are without a loss in their last 15 games at home.
In the last 5 games, Freiburg scored an average of 1.60 goals per game, and conceded an average of 1.40 goals per game.
In the last 5 games, Union Berlin scored 0.60 goals per game on average, and conceded 0.80 goals per game on average.
Union Berlin have conceded only nine goals at home in this Bundesliga season, the best figure among the participants in the tournament.
Top scorers of Union Berlin – Sheraldo Becker (10+6), Kevin Behrens (7+1), Robin Knoche (6+2), Janik Haberer (5+2).
Top scorers of Freiburg – Vincenzo Grifo (15+5), Michael Gregoritsch (13+4), Ritsu Doan (6+5), Lucas Holer (5+2).
What has been said before the match:
Urs Fischer, coach of Union, about the plans of his team for the rest of the season:
"I had to read last week that we have nothing to lose but only to win. But I am not really sure if that is correct if you have been in the top four on 29 of the 31 match days. Now there is a possibility to stay fourth, or maybe come third, but at the same time you can also be sixth."
"You can feel a certain tension ahead of the date with Freiburg who lost at home to Leipzig last weekend to drop out of the top four. Freiburg have also never played in the Champions League before."
"What was my task when I came here? To stabilize the whole thing a little bit and to improve in the standings. It has really only gone uphill in all these five years."
Boss of Freiburg Christian Streich ahead of the game with Union Berlin :
"We are in a good position. Actually, we can go into the game very positively. Union also because they have also done extraordinary things. It's not a duel that's about: who gets relegated. That would be a completely different form of pressure."
"I expect it to be a very competitive game. Sure, in the first leg, it's 3 – 0 right away and there's the red card. But normally you have to expect it to be very tight. We'll try to bring everything we can to the pitch."
"Union have a great ability to defend collectively. Their ability to play quickly from defense into the tops. They're very well-manned. And they just do it very well. Very good standards, a very supportive crowd."
"We're going there with the ambition – and that's also motivation – to compete in Berlin. And if we play a very good game, we are also able to decide such a game for us."
Union Berlin vs Freiburg Prediction:
The opponents have accumulated 56 points each and are fighting for fourth place in the table – for now, the Berlin side are superior due to extra indicators (goal difference 12 vs 8). Both sides are not at their best going into the tie, and it's difficult to see who the favourites are. The hosts have won just one of their last six games in various competitions, while the visitors suffered two straight defeats at the hands of RB Leipzig – in the DFB-Pokal and the domestic league, although they look better over the last five games (three wins from five).
Given the magnitude of the coming match for the Champions League, it is certain that the two contenders will be keen to avoid mistakes in the first instance – the main thing for them is not to lose to a rival. Therefore, the likelihood of a draw, which each side has drawn eight times in the current league draw, is increasing.
As for the content of the general scenario: with such inputs, it's hard to expect an abundance of goals – defence will clearly be paramount. In four games in a row, Union have seen a total of less than 2.5 goals. Not to mention phenomenal defensive performance in their last six home games: Urs Fischer men have allowed just one goal during this stretch. Breisgau-Brazilians, on the other hand, had scored just two goals in their three previous matches. In addition, Freiburg boast the best record in this Bundesliga season for the number of away clean-sheet games – seven already.
Don`t miss out 👉: Aston Villa vs Tottenham Hotspur: Preview and Prediction
Parimatch News staff prediction:
We say: Freiburg will not lose and the match total will be less than 2.5 – Yes.