UEFA Euro 2020 official Team of the Tournament revealed: Ronaldo and Pogba missed out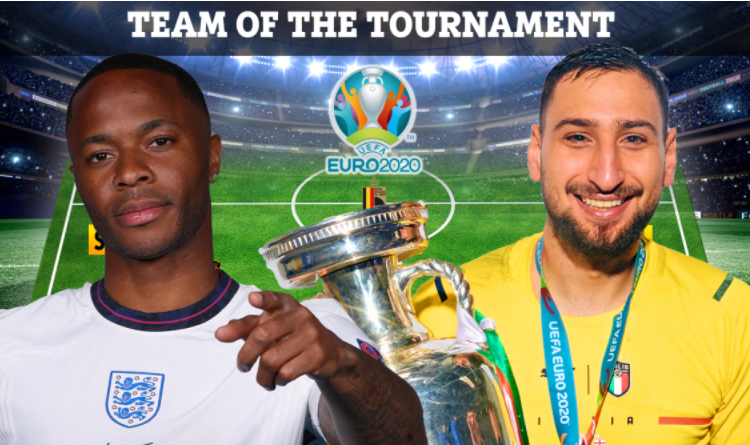 There are five Italy and 3 England players in the official UEFA EURO 2020 Team of the Tournament
The official UEFA Euro 2020 squad has been revealed and many were confused as Ronaldo with Pogba are not included. The team circulated in the media before turned out to be fake.
It's a solid team featuring players who have enjoyed a brilliant tournament – but some feel there are certain players who have missed out.
Cristiano Ronaldo and Paul Pogba were left out of the team despite a pleasing performance. El Bicho, along with Czech striker Patrick Schick, finished the Euros as top scorers with five goals netted, while Pogba impressed again – we will all remember his magnificent decisive through-balls as well as shocking long-shot against Switzerland like in good old days in Juventus.
Luke Shaw also had a superb tournament too, however, he was overshadowed by Leonardo Spinazzola, who was Italy's best player before the injury against Belgium. Skipper Harry Kane also deserves credit for coming alive in the knockout stage but he struggled badly in the group games.
Previously, news of the fake team of the tournament had been circulating in the media and on social media – the professional graphic designer who made it himself made an admission, saying it was his experiment.
"Yes, that EURO Team Of The Tournament was completely fake, despite major media saying it was official."
He urged reputable media to check facts before spreading any information:
"I hope every reporter and reader can learn to be more generally more skeptical and better to source-check"
The UEFA EURO 2020 Team of the Tournament was selected by UEFA's team of Technical Observers.
In the Euro 2020 final, England lost to Italy (1-1, penalty shoot-out 2-3). Marcus Rashford, Jaydon Sancho and Bukayo Saka all missed penalties.