Udinese vs Juventus. Prediction and Preview. Probable Lineups, Team News, Stats and more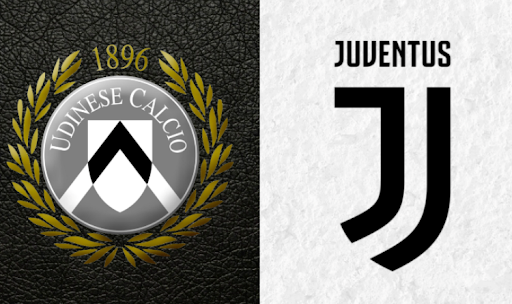 Even though Juventus have been stripped of ten points, they still qualify for the 3rd-tier Conference League. There is even a chance for Europa League qualification - for that, they need to overcome Udinese and hope for the slip-ups of Roma or Atalanta on Sunday
Udinese Calcio will host Juventus FC in the Serie A 38th-tour match at Dacia Arena. The fixture will take place on Sunday, June 4, beginning at 22:00 IST.

What can we expect this Sunday night? Parimatch News will tell you everything you need to know ahead of the upcoming match.
Udinese News & Current Form:
Udinese started the season very brightly, being in the UEFA Champions League zone. The club even managed to win six games in a row and displayed some brilliant attacking football. But after the winter break, there was a predictable decline, with goals struggling to be scored, injuries to their leaders and a drop in team spirit. All this led to the Zebras' gradual descent to their customary position in the middle of the table, where the club finishes the league season.
Andrea Sottil's charges are frankly struggling to finish the season. The team even broke their 16-match home goalscoring streak in the league by failing to score in their last meeting at home to SS Lazio (0 – 1). They have also lost three games in a row for the first time this Serie A season, suggesting a lack of desire on the part of the players to fight for results.
The team from Udine are among the mid-table sides in the current Italian Serie A season and have absolutely no ambition. They are currently in 12th place in the standings. They have 46 points on their books. The Black and Whites will not climb above this position, but US Sassuolo, who can overtake Udinese, are sitting next. It seems to be unimportant for Andrea Sottil's charges as the team have retained their place in the elite division.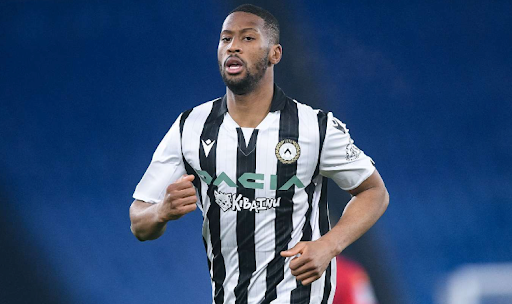 The Friulians crashed out of the Coppa Italia in the early stages of the season and are equal on goals scored and conceded in the domestic league. They have scored 47 goals and conceded just as many in 37 games.
Udinese's last three games ended in defeats to US Salernitana 1919 (2 – 3), Lazio (0 – 1) and ACF Fiorentina (0 – 2). Only before that, they beat UC Sampdoria (2 – 0). There was also a draw with SSC Napoli (1 – 1), it was after this match that the Azzurri were declared Serie A winners.
In their last match last week, Udinese battled hard away in Salerno against Salernitana but eventually lost 2 – 3. The Zebras played even slightly better in the first half, allowing them to win the first half. Udinese opened the scoring in the 25th minute with a goal by Marvin Zeegelaar.
In the 30th minute, Andrea Sottil's side consolidated their advantage with a goal from Ilija Nestorovski. After that, Udinese got a little more relaxed, allowing Salernitana to pull one back before the break in the 43rd minute. After the break, Udinese also tried to work on the score, but eventually, their opponents got back into the game in the 57th minute.
After that, both teams were not very active in terms of attacking and did not push the events on the pitch. But, in the 87th minute, the Zebras were left in the minority, with defender Marvin Zeegelaar getting the second yellow card. The home side then scored the final goal in the 90+6th minute.
It is worth noting that Udinese have an emergency staffing situation in their defensive line. Zeegelaar and Jaka Bijol are suspended, while Rodrigo Becao and Adam Masina are still struggling with discomfort after the injury. When facing Juventus, who are competing for the European Cup, this could lead to open football with plenty of sharp moments.
Udinese are one of the most vertical teams in the league, as evidenced by their 5th straight upfield ball movement rate. With the greatest emphasis on the opponent's goal, the Black and Whites operate predominantly on the home field, where they are comparable to AS Roma (xG = 1.53) and Atalanta BC (xG = 1.56) in terms of attacking quality (xG = 1.49). However, this is detrimental to defense. Andrea Sottil's team allowed an average of 1.21 xG per match at the Dacia Arena, which is worse than average.
Don`t miss out 👉: Goa appoints ISL winner Manolo Marquez as new head coach
Juventus News & Current Form:
For Juventus, this season has been a failure on all fronts. For a start, they were shamefully knocked out of the Champions League. Then, they reached the semi-finals of the UEFA Europa League but failed to reach the trophy, losing to Sevilla FC in overtime in the return leg.
There was still time for at least a decent performance in Serie A, but here they failed again. A 10-point suspension dropped them to seventh place in the table, and they will now face the chance of playing in the UEFA Europa Conference League next season.
The Italian Football Federation Court reached a positive decision this week regarding Juventus' entry to the European competitions next season. So there is still all the fight ahead.
But many factors can prevent the club from performing at their best ability. On top of all the psychological problems, the club has a terrible injury situation. Nicolo Fagioli, Paul Pogba, Bremer and Dusan Vlahovic will not be available for this meeting. Juventus currently sit only seventh in the standings with 59 points. The Turin side is one point behind Roma and two points behind Atalanta.
So, given the right circumstances, the Old Lady can expect a maximum of fifth place and will definitely miss out on the next Champions League season, but could fight for victory in the Europa League. The last time the Turin side failed to qualify for the UCL was after the 2010/2011 season when they finished seventh.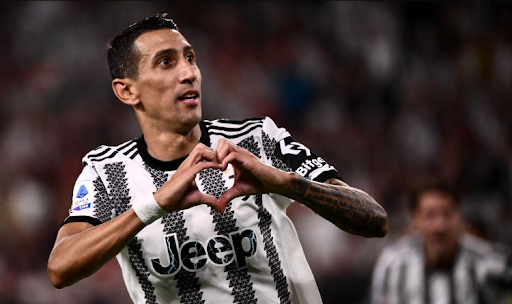 In their last games, Juventus lost to AC Milan (0 – 1) and Empoli FC (1 – 4). Before that, they beat US Cremonese (2 – 0), Atalanta (2 – 0) and US Lecce (2 – 1). A week ago, round 37 of Serie A saw Juventus vs Milan. The encounter ended in a 1 – 0 win for the Rossoneri. Olivier Giroud scored the only goal of the game in the 40th minute.
For the Turin side, this was their 10th defeat in the current Italian league campaign. The last time the Bianconeri lost so much was in 2010/11, which landed them seventh place. There have not been more than eight defeats in a season ever since.
Now let's talk about the scandal involving the Old Lady. The Italian Football Federation has handed down a ruling in the case of manipulating the salaries of Juventus players. The Turin club will pay €718,000 with no points taken off the club.
A Juventus player made his mark in the Serie A nominations. The 22-year-old midfielder Nicolo Faggioli was named the best young player of the season. Napoli forward Victor Osimhen, for example, was named the best striker of the season. Napoli's Kim Min-Jae was named the best defender of the season. The best goalkeeper was Ivan Provedel of Lazio.
The summer transfer window is getting closer, so it's time to discuss the changes that await us. Two players will leave Juventus at the end of the season: Leandro Paredes and Angel Di Maria.
The club's management have no intention of extending the contract of 35-year-old Di Maria, who will become a free agent in the summer. As for 28-year-old Paredes, his loan will expire and Juventus will not buy him out.
So the Argentine will return to PSG in the summer and the Parisians will try to sell the midfielder. In the current season, Di Maria has 38 matches, 8 goals and 7 assists. Paredes has 37 games, 1 goal and 2 assists.
Udinese form guide: L-D-W-L-L-L
Juventus form guide: W-D-W-L-L-L
Udinese vs Juventus Head-To-Head Record:
January 15, 2020: Juventus 4 – 0 Udinese (Italian Cup);
July 23, 2020: Udinese 2 – 1 Juventus (Serie A);
January 3, 2021: Juventus 4 – 1 Udinese (Serie A);
May 2, 2021: Udinese 1 – 2 Juventus (Serie A);
August 22, 2021: Udinese 2 – 2 Juventus (Serie A);
January 15, 2022: Juventus 2 – 0 Udinese (Serie A);
January 7, 2023: Juventus 1 – 0 Udinese (Serie A).
Udinese vs Juventus Predicted XI:
Udinese possible starting lineup (3-5-1-1): Silvestri; Abankwah, Perez, Buta; Pereyra, Arslan, Walace, Lovric, Udogie; Samardzic; Beto.
Juventus possible starting lineup (3-5-2): Szczesny; Gatti, Bonucci, Danilo; Cuadrado, Miretti, Locatelli, Rabiot, Kostic; Di Maria; Milik.
Statistical preview of the match Udinese vs Juventus:
The first XI average age of Udinese is 26.1 yrs.
The first XI average age of Juventus is 29.1 yrs.
Udinese are without a win in their last 3 games.
Juventus are unbeaten in their last 5 games against this foe.
Juventus are losing their last 3 games.
Juventus are scoring an average of 1.00 goals per game in their last 5 games, conceding an average of 1.60 goals per game.
In the last 5 games, Udinese are scoring an average of 1.00 goals per game but conceding an average of 1.40 goals per game.
At home field Udinese are unbeaten in 15 of their 18 games this season (6 wins, 9 draws).
Juventus beat Udinese 1 – 0 in the first leg.
Top scorers of Udinese: Beto (10+1), Roberto Pereyra (5+7), Sandi Lovric (5+6).
Top scorers of Juventus: Dusan Vlahovic (14+4), Adrien Rabiot (11+5), Arkadiusz Milik (9+1).
What has been said before the match:
Andrea Sottil, Udinese coach, commented on the defeat against Salernitana:
"It's hard to comment on and accept this defeat. I'm really sorry because we were excellent in the first half and the only blemish was that mistake playing out right before the interval."
"We held our shape well after the break and pressed well as a team until Candreva's free kick. Despite everything we had three more good chances to score and wrap up the game. We've been a bit short on numbers for a while now. These matches are difficult and it's not easy to throw in academy players. It will be tough against Juventus next week because besides the injuries we'll have Bijol and Zeegelaar suspended and we need to look at Masina's injury."
Boss of Juventus Massimiliano Allegri ahead of the last game of this season:
"The team is in good shape, we've trained well. We want to end the season well in Udine after having lost twice. We're aiming for the Europa League. We want to perform well. Udinese will be aiming to beat us."
"I'm expecting the team to show a reaction. It's been really demanding for the lads as of late, and they're not robots. This season has been a balancing act. It's a shame as we could be playing to make it into the Champions League."
"We're already keen to get back into action and make amends. We need to channel this positive anger on the pitch so that we're competing right until the end of the season."
"We've not spoken about the future with the players over the last fortnight. We just want to finish the season well. After the conclusion of the season, we'll have a better idea of where we'll stand. The club will make their calls. I'm convinced that we can have a great 2023/24."
"In terms of professionalism, I've got no complaints from anyone at the training ground. Obviously, some people are happier than others, that's part of football. Football isn't an exact science. We've got to analyze these two seasons carefully, knowing that perfection simply doesn't exist."
"My players have done a good job and next season will be different. We'll find out tomorrow our European fate for next season and how it'll impact our planning as we regroup on 10 July."
Udinese vs Juventus Prediction:
For the first time this season, Udinese have lost three games in a row. It's because, by the end of the season, Andrea Sottil's side have loosened up, realizing that they have secured a foothold in the middle of the table and that nothing is threatening them. Nevertheless, such a disappointing ending of the 22/23 campaign does not put Udinese in the position of total underdogs, as they have lost just 2 of their 11 home games in 2023. In the same vein, Juventus have an eloquent away record, with just one win in their last eight meetings.
Of course, the Zebras approach the match with high motivation and will be looking to break their poor run of form against an unmotivated opponent and end the season on a positive note. All the more so since they have beaten Udinese in 9 of their last 11 head-to-head encounters in Serie A. However, it seems risky to count on a confident win of Allegri's charges this time.
As for the pattern of play, Udinese have scored in 18 of 20 home games and the Friulians are now fully unfettered in the run-up to the season finale, so a goal from the home side is to be expected. Plus Juve have conceded in seven of their last eight away games.
Don`t miss out 👉: 2023 Intercontinental Cup: All you need to know – Dates, Venues, and Format Explainer
Parimatch News staff prediction:
We say: Handicap Juventus (0) – Yes; both teams will score – Yes.