Tottenham Hotspur vs Chelsea. Prediction and Preview. Probable Lineups, Team News, Stats and more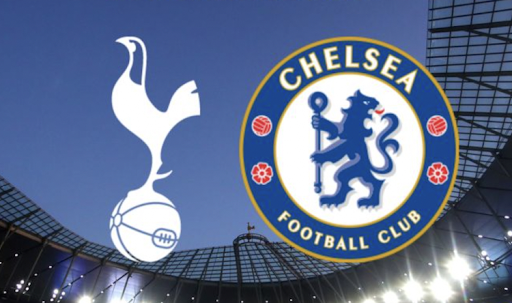 Felix, Mudryk and others are preparing to pay a visit to Kane and Co. Who will come out on top?
Tottenham Hotspur FC will host Chelsea FC in the English Premier League 25th-tour match at Tottenham Hotspur Stadium. The fixture will take place on Sunday, February 26, beginning at 19:30 IST.
It's a tale of two teams with vastly different fortunes as Tottenham take on Chelsea in a hotly anticipated derby clash. The stakes couldn't be higher for the Aristocrats, who despite splurging INR 32.97 billion in the winter transfer window, are still struggling to find their footing. With their hopes of making the Champions League dwindling, the pressure is mounting on head coach Graham Potter, who's already facing fierce criticism from sceptical fans. 
Meanwhile, Tottenham are battling to secure their spot in the top four and are hoping to use this match to cement their place. Despite the absence of Antonio Conte and the loss of key players, the Spurs have been holding their own.
The Blues enter the match as the slight favorites, boasting an impressive record against Tottenham – it's all about the fact that Spurs haven't beaten the Aristocrats since the 2018/2019 season, when they were 3-1 stronger at home. The hosts will be eager to break their head-to-head winless streak and cause an upset, taking advantage of an opponent's decline.
With tensions high and emotions running wild, it's sure to be a thrilling match that will have fans on the edge of their seats. What can we expect this Sunday night? Parimatch News will tell you everything you need to know ahead of the upcoming match.
Tottenham Hotspur News & Current Form:
In the last part of the season Tottenham are not looking their brightest. Because of the failures, the team dropped to fourth place in the standings. On the account of the team, there are 13 wins, 3 draws and 8 defeats. The goal difference is 44:35. The lag from third place Manchester United FC is quite big – seven points. At the same time, Newcastle United FC are breathing down their neck – they have a game in hand.
Over the last seven rounds in the championship of England, the Purple and Whites suffered three defeats. First, they lost to Arsenal FC (0 – 2), and then they lost to Manchester City FC (2 – 4) and Leicester City FC (1 – 4). Spurs also lost in the first match of the UEFA Champions League 1/8 finals to AC Milan (0 – 1).
On the other hand, the defeats are easy to explain. First, in three out of four of these meetings the Londoners played away. Secondly, the opponents were very tough teams. It is also worth noting that in the meetings with Leicester and Milan the team was headed by assistant of Antonio Conte – Christian Stellini.
Conte recently underwent surgery. His return is expected only for the return game against Milan. Despite the absence of the coach, as well as serious staffing losses, in the other four rounds of the EPL, the team won. They even beat a noticeably stronger Fulham FC (1 – 0) and City (1 – 0).
In the last round, Tottenham outplayed a team from the relegation zone. At home, the Spurs were stronger than West Ham United FC. The victory with a score of 2 – 0. The goals were scored by Emerson Royal in the 56th minute and Son Heung-min in the 72nd minute.
Despite the problems, Spurs look much more concentrated than the blues. Harry Kane, the leader of the team, is in great shape and leads the team. The striker already has 17 goals and two assists in 24 games in the top division. He will probably bring Graham Potter closer to retirement.
The last victory of Tottenham in this derby in the Premier League was more than four years ago, in November 2018 (3 – 1). After that, they only managed to beat Chelsea in the English Football League Cup, with the victory in the first semi-final match in 2019 ultimately coming to nothing, with the Blues reaching the final. And in the autumn of 2020, success came only as a result of a penalty shoot-out. The last confrontation between the teams took place in the second round of this season, when Kane's goal in the 96th minute brought a draw (2 – 2).
Hugo Lloris, Rodrigo Bentancur, Ryan Sessegnon and Yves Bissouma are on the injured list. Fraser Forster, who had only played in cup competitions before the injury of Hugo, took over temporarily as the starting goalkeeper.
Chelsea News & Current Form:
Those fans who expected that the purchase of newcomers for the astronomical amount of 329.5 million euros will allow Chelsea to instantly improve their position in all competitions, had to be bitterly disappointed. The team is still extremely far from their best form. They still can't find their game. The team's roster is very deep now, with a lot of new personalities. So far, coach Graham Potter hasn't found the key to how best to apply his entire arsenal of players.
In the last 14 rounds in the English league the Aristocrats have only two wins. They defeated the teams at the bottom of the standings AFC Bournemouth (2 – 0) and Crystal Palace FC (1 – 0). Also the Blues drew six times. In all other games they were defeated.
Chelsea even lost to bottom of the standings Southampton FC (0 – 1) in their last EPL meeting at home. The Saints approached the match in terrible form: 9 defeats in 10 games. Nevertheless, they looked much better in some areas than Potter's team. They won deservedly.
The Blues lost their 1/8 finals first leg to Borussia Dortmund FC (0 – 1). Former Chelsea player Tony Cascarino recently noted that if Roman Abramovich still owned the club, Graham Potter would have already been sacked on three different occasions. A change of head coach is really called for.
The call of fans to fire Potter has already become a trend on social media. Nevertheless, the current Chelsea management continues to trust the English specialist. Perhaps another defeat will force the bosses to think better about this issue.
Coach Potter said that the situation is difficult for him mentally:
"The criticism is justified, given our results. It's fair, that's how it should be. The club always treats us with respect and positivity. That doesn't mean it's easy here. Personally, it's hard for me psychologically, my family is also suffering."
N'Golo Kante, Christian Pulisic, Edouard Mendy and Armando Broja are on the injured list. The appearance of Raheem Sterling is questionable. The forward is on the mend after an injury.
Tottenham Hotspur form guide: W-W-W-L-L-W
Chelsea form guide: W-D-D-DD-L-L
Don`t miss out 👉: Jamshedpur spices up the playoff race by defeating Odisha 2-0
Tottenham Hotspur vs Chelsea Head-To-Head Record:
| | | |
| --- | --- | --- |
| Tottenham Hotspur | Draw | Chelsea |
| 55 | 42 | 77 |
February 4, 2021: Tottenham Hotspur 0 – 1 Chelsea (Premier League);
September 19, 2021: Tottenham Hotspur 0 – 3 Chelsea (Premier League);
January 5, 2022: Chelsea 2 – 0 Tottenham Hotspur (League Cup);
January 12, 2022: Tottenham Hotspur 0 – 1 Chelsea (League Cup);
January 23, 2022: Chelsea 2 – 0 Tottenham Hotspur (Premier League);
August 14, 2022: Chelsea 2 – 2 Tottenham Hotspur (Premier League).
Tottenham Hotspur vs Chelsea Predicted XI:
Tottenham Hotspur possible starting lineup (3-4-2-1): Forster; Romero, Dier, Lenglet; Emerson, Skipp, Hojbjerg, Davies; Kulusevski, Kane, Son.
Chelsea possible starting lineup (4-2-3-1): Arrizabalaga; James, Thiago Silva, Badiashile, Chilwell; Kovacic, Enzo Fernandez; Madueke, Felix, Mudryk; Havertz.
Statistical preview of the match Tottenham Hotspur vs Chelsea:
Spurs' First XI average age is 27.6 yrs.
Chelsea's First XI average age is 26.1 yrs.
Chelsea are unbeaten in their last 8 games against this opponent.
Chelsea are winless in their last 5 games.
Chelsea conceded in the last 3 games.
Chelsea are scoring an average of 0.20 goals per game in their last 5 games.
Tottenham have scored in 6 of their last 8 games.
Tottenham are scoring an average of 1.40 goals per game in their last 5 games.
Tottenham are conceding an average of 1.00 goals per game in their last 5 games.
Chelsea are scoring in their last 7 games against this opponent.
Chelsea are conceding an average of 0.60 goals per game in their last 5 games.
Tottenham is the third-highest-scoring club in the EPL.
Tottenham don't draw in 12 home games in the EPL.
Chelsea conceded 23 goals, the best result in the EPL, the same number conceded by Arsenal.
Top scorers of Spurs – Harry Kane (19), Son Heung-Min (9), Rodrigo Bentancur (6).
Top scorers of Chelsea – Raheem Sterling (6), Kai Havertz (6).
What has been said before the match:
Cristian Stellini, temporary head coach of Spurs, ahead of the Sunday game:
"Everyone else is okay. We have the same squad that we had for the last game, with some players who have recovered from small problems."
"Antonio Conte is getting better day by day. He's very close to coming back, and we're looking forward to having him back."
"A team like Chelsea can recover and win many games in a row. But we have to think about our game and not what happened after. We have to think about ourselves and our way to be better, our way and the target we want to reach. Not think about what the opponent can do or not do."
The Blues' coach Graham Potter shared his thoughts about the upcoming fixture:
"I want to see a positive reaction. We need a strong performance, we need three points. It's a fantastic game, a London derby. It's a game we're really looking forward to, the training week has been really good, the response of the players has been really good. So we're looking forward to the game."
"A few weeks ago I said it was the hardest job in soccer. There are reasons for that. The experienced guys on the team told me that they had the worst preseason preparation in the summer. Organizationally, the summer tour didn't go as well as they would have liked. I was not there, so I can't assess it."
Tottenham Hotspur vs Chelsea Prediction:
Chelsea are having a disappointing season. The club have spent heavily on reinforcing the squad, but it is not working – the Blues are losing even to the clear underdogs. Graham Potter is under enormous pressure. And the coach is not coping with it at all. In 2023, Chelsea managed only 1 win and never scored more than one goal per game.
Although the Blues are a very difficult opponent for Tottenham, it will be complicated for them to take three points in their current form. Spurs show more meaningful football, which is reflected in the position of the teams in the standings. Most likely, the home side will be able to win.
Don`t miss out 👉: Bengaluru eliminates Goa with a thumping 3-1 victory
Parimatch News staff prediction:
We say: Tottenham Hotspur to win with a Handicap (0) – Yes.