Tottenham Hotspur vs AC Milan. Prediction and Preview. Probable Lineups, Team News, Stats and more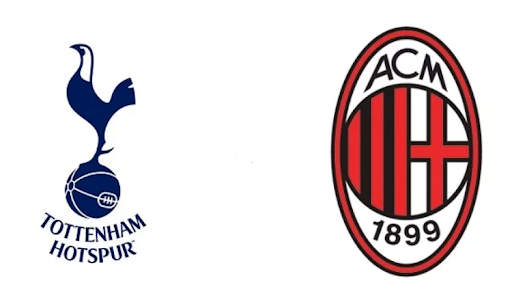 Can the Black and Whites make things right in London?
Tottenham Hotspur FC will host AC Milan in the UEFA Champions League second-leg 1/8 finals match at Tottenham Hotspur Stadium. The fixture will take place on Thursday, March 9, beginning at 01:30 IST.

What can we expect this Thursday night? Parimatch News will tell you everything you need to know ahead of the upcoming match.
Tottenham Hotspur News & Current Form:
In the English Premier League, Tottenham are fighting for a place in the Champions League. The Spurs are doing well so far, sitting fourth in the table with 45 points. However, fifth-placed Liverpool FC are just three points behind and have a match in hand, four points gap to Newcastle United FC, who have two more matches in hand. The Londoners have a total of four defeats in their last six games and no draws.
The team's results ahead of this game are very worrying. Antonio Conte's team have lost two games in a row. And the meetings were with not the strongest opponents. Very surprisingly, almost the main squad of Tottenham lost to Sheffield United FC from Championship (1 – 0). As a consequence, the hosts crashed out of the Emirates  FA Cup. A few days after that, they lost to Wolverhampton Wanderers FC in the EPL (1 – 0).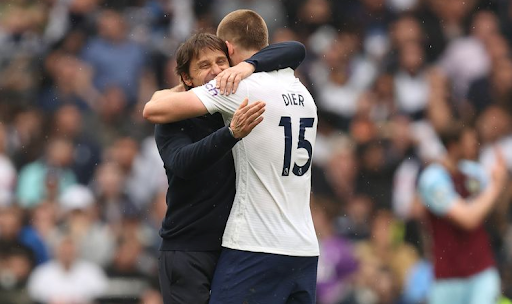 Speaking of the Champions League, Spurs were in a group with Eintracht of Frankfurt am Main, Olympique de Marseille and Sporting of Portugal. And in this group they were regarded as clear favorites. However, Antonio Conte's team did not fully live up to expectations. The London side finished first, but risked missing out on the playoffs until the last round. In the away game against Milan, they lost 0-1, which is great luck considering how many chances the Rossoneri squandered.
Harry Kane, Son HeungMin, the returned Pierre-Emile Höjbjerg, Dejan Kulusevski, Ivan Perisic, they all know what the Champions League play-offs are all about. The first three even played in the final. Milan have few such experienced players who have had a taste of the play-offs in the major tournament. Giroud and Ibrahimovic, but the second one will not be involved in this game. In equal matches, class sometimes decides moments, so it will be necessary to win all 1-on-1 duels for a favorable outcome of the confrontation.
Conte has only two defeats to Milan in his coaching career. Although Spurs are losing in the EPL, we are talking about a team with a strong squad. The aforementioned players can bounce back from the recent 0-1 defeat to Milan.
Doubly surprisingly, Tottenham's defense is lame on both legs (36 conceded goals in the EPL. This is the worst result in the top ten of the top division, and Antonio Conte is famous for his ability to build a defense.
Tottenham's doctors have more work to do. Following captain Hugo Lloris and Ryan Sessegnon, two central midfielders – Rodrigo Bentancur and Yves Bissouma – left the bench. This is certainly a problem for Antonio Conte. Eric Dier is also out because of having too many yellow cards.
AC Milan News & Current Form:
After a dismal start to the year (seven games without a win in all competitions), Milan are slowly recovering. A home win over Tottenham was a welcome relief in every respect. Stefano Pioli's side then went on to beat AC Monza (0 – 1) and Atalanta BC (2 – 0). However, in the last round, it lost by one goal to ACF Fiorentina (2 – 1) and allowed fellow countrymen Inter a three-point lead in the table. The second place seems to be the maximum benchmark that the chasers of the phenomenal Napoli can look forward to this season.
There is good news for the Rossoneri: in the three weeks since the encounter with the Londoners, the team's recently overcrowded sickbay has been emptied. Even the great Zlatan Ibrahimovic has recovered. However, the 41-year-old veteran will not play in England: Milan have not included a player in their tournament play-off bid and perhaps for good reason.
Milan were also regarded as favorites with Chelsea FC in their group and made the play-offs without any problems, leaving FC Salzburg and Dinamo Zagreb behind, but lost the battle for first place to the Aristocrats. The draw paired the Red and Blacks with Tottenham, and in the first leg Stefano Pioli's side were a head stronger than their opponents, but converted only one of their many chances.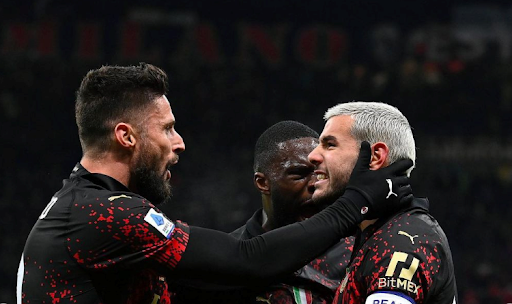 Milan, despite losing to a traditionally uncomfortable Fiorentina, have won 4 times in their last 5 matches. Rafael Leao and Rade Krunic, players in good form who are capable of helping the Rossoneri at Tottenham Hotspur, definitely join the squad. Mike Maignan, who was announced for the Champions League games the day before, is toned up. The defense has also stabilized. Prior to goal of Nico Gonzalez, Milan had not conceded for 470 minutes!
The fact that in only 4 home games this season, Tottenham have led after the first half is in Milan's favor. But all those games ended in victories for the hosts. Overall in the EPL season, the Spurs have won 9 out of 13 games. And so far, Conte's side have not conceded three games in a row at home.
Milan could have problems with their key players. Olivier Giroud is reported to be coming down with a cold. The participation of Brahim Diaz, the man who scored the goal in the first leg against Spurs, is also questionable. Davide Calabria, Alessandro Florenzi and Ismael Bennacer are out as well.
Tottenham Hotspur form guide: L-L-W-W-L-L
AC Milan form guide: L-W-W-W-W-L
Tottenham Hotspur vs AC Milan Head-To-Head Record:
| | | |
| --- | --- | --- |
| Tottenham Hotspur | Draw | AC Milan |
| 3 | 1 | 1 |
February 15, 2011: AC Milan 0 – 1 Tottenham Hotspur (Champions League);
March 9, 2011: Tottenham Hotspur 0 – 0 AC Milan (Champions League);
August 5, 2015: AC Milan 0 – 2 Tottenham Hotspur (German Audi Cup);
August 1, 2018: Tottenham Hotspur 1 – 0 AC Milan (International Champions Cup);
February 14, 2023: AC Milan 1 – 0 Tottenham Hotspur (Champions League).
Tottenham Hotspur vs AC Milan Predicted XI:
Tottenham Hotspur possible starting lineup (3-4-2-1): Forster; Romero, Lenglet, Davies; Emerson, Hojbjerg, Skipp, Perisic; Kulusevski, Kane, Son.
AC Milan possible starting lineup (3-4-2-1): Maignan; Kalulu, Kjaer, Tomori; Saelemaekers, Krunic, Tonali, Hernandez; De Ketelaere, Giroud, Leao.
Statistical preview of the match Tottenham Hotspur vs AC Milan:
Tottenham won their last 3 matches at home.
Milan wins their last 3 matches in the Champions League.
Milan are conceding an average of 0.40 goals per game in their last 5 games.
Tottenham are scoring an average of 0.80 goals per game in their last 5 games.
Tottenham conceded an average of 0.60 goals per game in their last 5 games.
Milan have scored in their last 5 games.
Milan are scoring an average of 1.20 goals per game in their last 5 games.
Milan have allowed eight corners in their last six games.
Tottenham have served 5.37 corners in their last 6 games at home.
At home, Tottenham receive an average of 2.13 yellow cards per game.
Milan receive an average of 5.5 yellow cards in away games.
Tottenham have only twice in their history reached the Champions League ⅛ finals.
Spurs have scored at least 2 goals in 6 of their last 7 home Champions League games.
Milan have scored at least one goal in 9 of their last 11 away matches.
Spurs' First XI average age is 28.1 yrs.
Milan's First XI average age is 25.7 yrs.
What has been said before the match:
Coach Antonio Conte commented very disappointing loss to Sheffield United:
"When you win, usually you're happy, you have not a lot to learn. After a defeat you have to learn a lot. We're really disappointed about what happened, especially for our fans because we know very well our fans' expectations and they wanted to see the team lift the trophy. For this season, we're really disappointed."
He also talked about the pressure ahead of the UCL clash with Milan:
"The pressure? We live for this type of game. We live for this type of moment because when the pressure is going up, it means your level is going up."
"Don't forget, last season we played in the Conference League and instead this season we are playing in the Champions League. We won our group, the first leg we lost 1-0 and we have a possibility tomorrow to beat Milan and then to go to the next round."
"We have to be ready to go game by game. Tomorrow the obstacle is Milan and we have to beat them with two goals if we want to go to the next round. The pressure is normal and we have to live with this type of pressure."
"Now I am back, I'm really happy. We have an important game. It's a vital game for us because we want to go to the next round. We will try to do it and, for this reason, I hope to feel an amazing atmosphere in our stadium. Many times our fans gave us the right boost to overcome a difficult situation."
Spurs' top player Son Heung-min talked about the current season of Tottenham:
"We don't want the fans to be disappointed. It was painful last week to get out of the FA Cup. To have a good season we have to do the best things we can at the moment. We're still in the Champions League and fighting for the top four. We have to go for these things otherwise it's going to be poor and very sad."
"If you don't have confidence in this game then you shouldn't play this game. We started the game sloppily. Everyone in the Champions League is preparing and they are great teams. We have to give everything."
"They [Milan] are playing similarly like us. In the Champions League all the teams are strong. Individual duels, it will be a really tough game."
Milan's coach Stefano Pioli:
"We prepared for the game as if it were very important. Fiorentina did better than us in the first half in terms of quality and energy, we won a few duels. We interpreted the second half better, but the first half penalized our performance."
"Fiorentina played better than us, but not because we were thinking about Tottenham. Absolutely not. We had to do better in many things, but we couldn't. It was a stop that we didn't want, but we couldn't repeat the performance of last Sunday against Atalanta."
"With Tottenham, it will be a different game, it's do or die. Surely Milan will be ready for the next match against Tottenham."
"Strangely enough for English teams that don't change their attitude, Tottenham on the other hand is a team that has different attitudes and numbers in home games compared to away games."
"We have analyzed their home games very well, they can be more aggressive than they were in Milan, more intense, more energetic. They will not be able to surprise us on this because we know them."
"I believe that in the end, the team that plays better will have a chance to go through and win. We have a small advantage, which is not an advantage we can manage, but we must approach the match with great determination, will and quality."
"It is clear that our path is to be important again in Europe, and tomorrow we have an opportunity. Difficult, but we know it's an opportunity and it's clear that tomorrow we will try to do something important."
Tottenham Hotspur vs AC Milan Prediction:
Tottenham and AC Milan are among the most goal-starved sides in the last eight. Six of the Londoners' last seven matches have seen no more than two goals scored in total, while their opponents have been involved in five low-scoring clashes from their last six (total under 2.5). In addition, all five of the clubs' past head-to-head encounters at various levels have been low-scoring too, with a maximum of two goals scored. Therefore, a similar scenario seems to suit this pairing the best this time too.
Don`t miss out 👉: Mumbai City vs Bengaluru: Preview and Prediction
Parimatch News staff prediction:
We say: the match total will be under 2.5 – Yes.