Top 5 possible destinations for Federico Bernardeschi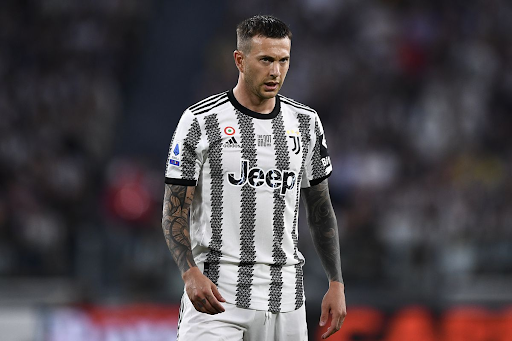 Federico Bernardeschi will be a free agent from the 1st of July
One good season could transform a player's career in football. For example, in the case of Federico Bernardeschi, the winger from Italy, one good season was all it took to seal a mega-money move to the then giants of the country, Juventus.
Having made his professional debut for ACF Fiorentina in 2014, it was not until the 2016/17 season when Bernardeschi emerged as one of the most promising young talents in Serie A. Then only 22 years of age, he scored 14 goals in 42 appearances that season and helped his team finish in a respectable position.
Having a knack for talented Italian players, Juventus found it hard to let go of the opportunity to sign Bernardeschi. They found it totally justifiable to shell out €40 million for the lad from Tuscany. Such was his finesse that Bernardeschi earned the nickname 'Brunelleschi', after renowned Renaissance architect Filippo Brunelleschi.
The Old Lady was convinced Bernardeschi was destined for greatness and even offered him the iconic number 10 shirt, which the youngster then humbly declined, claiming that he would like to earn the shirt number with his performances.
It has been five years since then, and it will not be far-fetched to claim that the player has not earned much, if anything at all. Having joined on the back of a 14-goal season, Bernardeschi has scored only 12 goals across all five seasons for Juventus.
The deal certainly did not work out as planned for either the player or the club, but the misery is finally coming to an end for both parties, as Bernardeschi will officially be a free agent from the 1st of July. Despite his poor stint with Juventus, it is expected that quite a few clubs might still be interested to sign him.
Check out five teams who might be interested in signing Bernardeschi:
1. AC Milan
Though Juventus might not be interested in his services anymore, Bernardeschi could move to another top Italian club. In fact, he could join the defending Serie A champions, as many reports claim that AC Milan is interested in the 28-year-old.
Despite winning the Scudetto last year, AC Milan manager Stefano Pioli is desperately looking for attacking options in the market. Zlatan Ibrahimovic's contract has expired, Jens Petter Hauge has left the club and Olivier Giroud will turn 36 years of age very soon. Hence, the addition of Bernardeschi to their squad will do Rossoneri a world of good.
2. Inter Milan
Besides AC Milan, their arch-rivals Inter Milan could also be interested in signing Bernardeschi. Simone Inzaghi has already made one attacking signing in Joaquin Correa and is also on the verge of bringing back Romelu Lukaku on goal.
Having said that, he might still need more attackers if he wants to compete with the rivals. The likes of Alexis Sanchez and Edin Dzeko are nearing the end of their careers, and poster-boy Lautaro Martinez is attracting many buyers from all across Europe. Hence, getting Bernardeschi on a free transfer will be a decent move.
3. Atalanta
It is not long ago that Atalanta were constantly punching over their weights and beating big teams in European competitions, but they have been on a decline in recent times. In last season's Serie A, they finished in the eighth position – subsequently meaning they will miss out on European football.
It is hence pretty clear that Gian Piero Gasperini needs to bolster his squad, and one particular area he is trying to focus on is his attacking contingent. Besides Mario Pasalic Duvan Zapata, not a single Atalanta player could score in double figures in last season's Serie A, as the likes of Josip Ilicic and Luis Muriel did not do justice to their reputation. Bernardeschi could form a great partnership with Zapata and help Atalanta get back to its best.
4. Roma
Having won the UEFA Europa Conference League last season, AS Roma will look to further strengthen their squad this season and challenge the big boys in AC Milan, Inter Milan and Juventus. Though they are not particularly enduring financial hardships, manager Jose Mourinho is trying to bring as many players as he can within the stipulated budget.
He has already signed one free agent in Nemanja Matic, and Bernardeschi could be a fantastic addition to that list. Like Atalanta, Roma is also overly dependent on a couple of players when it comes to scoring goals – Tammy Abraham and Lorenzo Pellegrini. Bernardeschi's addition will only add a further dimension to Mourinho's attacking department.
5. Marseille
Though it is predominantly Italy from where Bernardeschi is attracting interest, one of two overseas clubs are also monitoring the situation of the winger. One of those clubs who seem to have already joined the race is France's Olympique de Marseille.
Jorge Sampaoli's team did really well to finish second in Ligue 1 last season, and one of the prime reasons behind their resurgence was the form of striker Arkadiusz Milik. However, the Poland international has returned to parent club Napoli after completing his loan tenure.
Though he is interested in reuniting with Marseille, Sampaoli reportedly has fallen out with him and might consider looking at other options. Given that Les Phoceens are not particularly in a place where they can flex their financial muscles, getting Bernardeschi on a free transfer will make perfect sense.