SS Lazio vs US Lecce. Prediction and Preview. Probable Lineups, Team News, Stats and more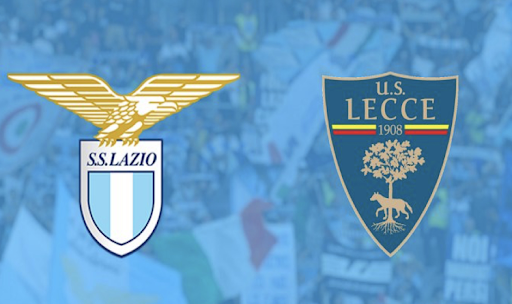 Lazio, striving for the Eurocups, and Lecce, eager to stay in Serie A, will face each other shortly. Will Marco Baroni and Co. be able to secure those much-needed three points?
SS Lazio will host US Lecce in the Serie A 35th-tour match at Stadio Olimpico. The fixture will take place on Saturday, May 13, beginning at 00:15 IST.

What can we expect this Saturday night? Parimatch News will tell you everything you need to know ahead of the upcoming match.
Lazio News & Current Form:
The club in 2021 began a new era. And not by his own decision – it was initiated by Simone Inzaghi, who decided to respond to the invitation from FC Inter Milan. The specialist who left for Milan was replaced by Maurizio Sarri – and it turned out that it actually benefited all sides.
Thanks to the change of coach, Lazio are having a more than solid season and are very close to their goal. Maurizio Sarri's side were focused on qualifying for the UEFA Champions League, although the mentor was not provided with a serious talent pool to achieve that goal. However, with the players available, the mentor was able to play the first encounter evenly and didn't fall out of contention for a place in the top four.
In the second half of the season, Lazio managed to add to their ranks and did so just in time, as there was once again one more rival, Juventus FC, with 15 points back. Now the Eagles are third in the table with 64 points and just three points ahead of fifth-placed AC Milan, thus having no margin for error.
In the course of the current championship, Lazio have defended admirably, conceding just 26 goals in 34 meetings – second only to Scudetto-winning SSC Napoli.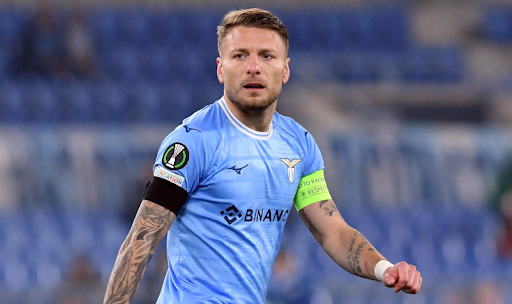 In the last round, Lazio lost 0 – 2 to AC Milan, suffering its third defeat in the last four matches of the championship. However, it is worth noting that in two cases it happened in difficult trips to Milan in meetings with local superclubs, and in the third – against a traditionally unyielding Torino FC.
Having lost only two of their previous 10 home games in Serie A and having scored 20 points out of a possible 30 in that period, the capital club are confident that they can get back on the winning track and resume their fight for a place on the podium.
The excellent calendar for the rest of the season contributes to that. The remaining opponents are Lecce, Udinese Calcio, US Cremonese and Empoli FC. We will almost certainly see Maurizio Sarri's team in the UCL group stage.
It is worth noting that midfielder Danilo Cataldi and his replacement Matias Vecino are out due to injuries. However, there are no other absentees this weekend. Sergej Milinkovic-Savic and Luis Alberto should take their place in midfield. Ciro Immobile has not regained his form since his return from the sideline, but he can still take his place in the center of attack alongside wingers Felipe Anderson and Mattia Zaccagni.
Don`t miss out 👉: Top 5 goal-scorers in the Premier League History
Lecce News & Current Form:
A few years ago the team already returned to Serie A. But then it was a bit unlucky, the competition was too high, so even looking good, charges of Fabio Liverani were eventually eliminated in the first Calcio. It was possible to return only in 2022. Moreover, men of Marco Baroni clearly dominated in Serie B.
Lecce approached the start of the season as one of the main contenders for relegation – most of the competitors, with the exception of Spezia Calcio and UC Sampdoria, were superior in the selection of players. The debutant of the elite Italian championship for almost two-thirds of the tournament distance looked quite decent.
Towards the end of the season, the Wolves slowed down as expected and several times fell into a protracted winless streak. All of this led to the fact that the Salentians will have to spend the end of the championship in a struggle for survival, in which they are not the outsiders. In the last 11 rounds the Yellow and Reds got as many as nine defeats and currently sit in 16th place, four points away from the Serie B relegation zone.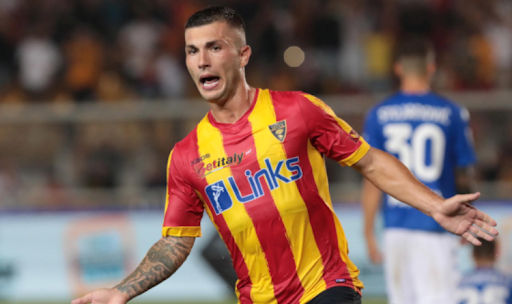 Last Sunday, the Salentians hosted a similarly troubled Hellas Verona FC in their home lair, but even against their neighbor in the table, they could not celebrate. The visitors were luckier though, as they converted their chance on 71 minutes to make it 0 – 1.
If you look at the whole picture, the team managed to win only 7 of the 34 meetings in Serie A in the current draw, and only Sampdoria scored less than Lecce's 28 goals. The visitors also lost all of their last five away matches, scoring only one goal.
The club is missing Albanian defender Kastriot Dermaku due to injury. Brazilian winger Gabriel Strefezza is Lecce's main attacking asset, followed by Gambian Assan Ceesay. Federico Baschirotto and Samuel Umtiti will continue as central defenders, while Alexis Blin and Remi Oudin will link up in midfield. Club captain Morten Hjulmand will lead the attack.
Lazio form guide: W-W-L-L-W-L
Lecce form guide: L-D-L-W-L-L
Lazio vs Lecce Head-To-Head Record:
May 22, 2011: Lecce 2 – 4 Lazio (Serie A);
December 10, 2011: Lecce 2 – 3 Lazio (Serie A);
April 22, 2012: Lazio 1 – 1 Lecce (Serie A);
November 10, 2019: Lazio 4 – 2 Lecce (Serie A);
July 7, 2020: Lecce 2 – 1 Lazio (Serie A);
January 4, 2023: Lecce 2 – 1 Lazio (Serie A).
Lazio vs Lecce Predicted XI:
Lazio possible starting lineup (4-3-3): Provedel; Marusic, Casale, Romagnoli, Hysaj; Milinkovic-Savic, Antonio, Alberto; Anderson, Immobile, Zaccagni.
Lecce possible starting lineup (4-3-3): Falcone; Gendrey, Baschirotto, Umtiti, Gallo; Blin, Hjulmand, Oudin; Strefezza, Ceesay, Di Francesco.
Statistical preview of the match Lazio vs Lecce:
Lazio's First XI average age is 28.7 yrs.
Lecce's First XI average age is 26.5 yrs.
Lazio are unbeaten in 11 of the last 12 matches against this opponent at home.
Lecce are losing in its last 5 matches away in Serie A.
In the last 5 games Lecce conceded on average 1.20 goals per game and scored 0.60 goals per game.
In the last 5 games Lazio conceded on average of 1.20 goals per game but scored on average of 1.20 goals per game.
Lazio's top scorers – Ciro Immobile (12+5), Felipe Anderson (11+5), Mattia Zaccagni (10+8), Sergej Milinkovic-Savic (8+8).
Lecce's top scorers – Gabriel Strefezza (8+2), Assan Ceesay (6), Loreno Colombo (4+2).
At the beginning of January, Lecce, in good shape at the time, were able to upset Lazio at their own field (2 – 1).
What has been said before the match:
President of the SS Lazio club Claudio Lotito about the importance of the remaining four games:
"I demand peace from all around because there are still four finals remaining during the season, everyone must participate, we must maintain a positive atmosphere and unite both internally and externally."
"I can generate will and determination to overcome obstacles, to bring out the entire potential of everyone on the field, but it is the players who take action on the pitch, they are the architects of their destinies, and so are we."
"These last four games could be a significant change for this club, the team, or the fans, because it means we're returning to the Olympus of Football, a further demonstration of our team's association with the capital's oldest team in terms of ability and sport."
Coach of Lecce Marco Baroni ahead of a clash for survival:
"We come from a heavy defeat against Verona. In four games we will have to reach the goal, we are aware of this: the whole group will have to push hard because the points made are not enough to save us arithmetically. The important thing is not to take the field with the worry of the ranking."
"Pressure is the beauty of our work. These guys have made an important path of growth over the course of the season, and now we have to be skillful in handling this as best we can. We still have a small advantage, but we just have to focus on looking ahead and try to perform well from now until the end of the season."
"We need to do better in the scoring phase and in this aspect the team is working in the right way. Despite the negative moment I am convinced that if we have courage and do not lose our mentality we will be able to achieve what we want,"
Lazio vs Lecce Prediction:
Lazio have lost a considerable number of points of late, yet the calendar has not been easy for them – challenging Inter and AC Milan is no easy task. Now, the Eagles have the chance to comfortably bag enough points in their remaining matches to ensure a place in the Champions League campaign 23/24, and there is no margin for error in the fiercely competitive environment.
Lecce look abysmal on the road, as evidenced by their recent five consecutive defeats away from home, Lazio are unlikely to have a problem with a confident win.
What's more, Le Aquile have one of the most reliable defenses in Italy, conceding just 0.76 goals per game on average. Marco Baroni's men, who appear to be the second-to-last lowest-scoring team in the league (0.82 goals per 90 average), are unlikely to be able to pierce future Golden Glove winner Ivan Provedel, who boasts 19 cleats after 34 matches (55.9%).
Don`t miss out 👉: Aston Villa vs Tottenham Hotspur: Preview and Prediction
Parimatch News staff prediction:
We say: Lazio will win and the individual total of Lecce will be under 0.5 – Yes.