Sporting Braga vs Porto. Prediction and Preview. Probable Lineups, Team News, Stats and more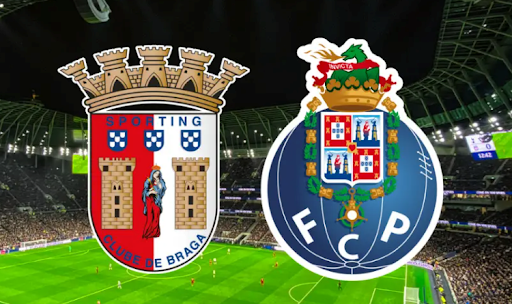 A less-discussed Portugal league, but one of no less importance. The second and third places in the league will battle it out for the Portuguese Cup. Who will be more nimble and fortunate?
SC Braga will host FC Porto in the Taça de Portugal final match at National Stadium. The fixture will take place on Sunday, June 4, beginning at 21:45 IST.

What can we expect this Sunday night? Parimatch News will tell you everything you need to know ahead of the upcoming match.
Sporting Braga News & Current Form:
Football club Braga, from the northern Portuguese city of the same name, are the second-highest scorers in the league this season, behind only newly crowned champions SL Benfica from Lisbon.
Arthur Jorge's side have shown attacking football, with an average of 75 goals in 34 league games, and Braga have scored more than two away goals per game. In 17 away games, the club scored 35 times.
Among the scorers, Ricardo Horta, Simon Banza and Iuri Medeiros stood out as the three forwards and netted a combined 35 goals. The team finished third in the league, beating CP Sporting, and will try their luck in the UEFA Champions League qualifiers next season.
In their last five games, the team has suffered just one defeat. It should also be noted that in three of the last four non-losing matches, the team scored at least three goals. Out of Braga's last 11 games in the Cup and the Liga Portugal, they have failed to score only once. That was against future champions Benfica Lisbon. There is no authority for Braga this season.
Arthur Jorge's side have made it through 6 rounds in this domestic cup. First, they beat FC Felgueiras (2 – 1), Moreirense FC (2 – 1) and Vitoria Guimaraes (3 – 2), before defeating Benfica (1 – 1) in the penalty shoot-out (5 – 4). In the semi-finals, Braga were confidently defeated by CD Nacional from Madeira (5 – 0, 2 – 2).
Playing in the UEFA Europa Conference League, the Arsenalists scored two away goals against ACF Fiorentina from Italy. The Portuguese were already 2 – 0 up in the first half but could not hold on to their lead, and Fiorentina have now reached the final in this European competition.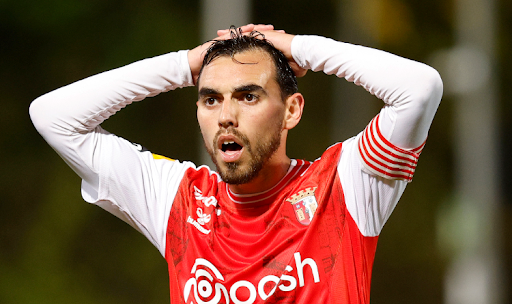 Get ready for an electrifying Sunday showdown as Braga prepares to take on their opponents with an incredible advantage – a fully fit squad. Thanks to their impeccable fitness, Artur Jorge, the mastermind behind the team's strategy, has a complete arsenal of players at his disposal. Moreover, the recent return of midfielder Andre Castro has further bolstered their strength.
Leading the charge in attack will be the unstoppable duo of Ricardo Horta and Simon Banza. With an impressive tally of 17 goals and 10 assists, Horta has proven himself as the team's leading scorer. Meanwhile, Banza has contributed significantly with 14 goals and 10 assists this season, making them a formidable force on the field.
Defensively, Braga will rely on the rock-solid partnership of Sikou Niakate and Paulo Oliveira in the center-back positions. With their unwavering presence, they have successfully thwarted countless attacks throughout the season. Completing the defensive lineup, Victor Gomez and Joe Mendes will occupy the full-back roles, ensuring a strong and impenetrable backline.
With an intact squad, Braga is set to deliver a breathtaking performance, showcasing their prowess in both attack and defense. Be prepared for an exhilarating match that will leave fans on the edge of their seats.
Captain of the team Ricardo Horta talked ahead of the final Cup game:
"It's a special game, historical and very media friendly for all of us. The preparation for this match was normal, focused on what we have to do, with our missions well defined to present ourselves in the best shape tomorrow".
"It was a challenging season. We had the ambition of being in the top places of the championship and we achieved that. We finished in a position that honors us a lot. Tomorrow we want to close this season in beauty, knowing that we have a very difficult game, against a great team, but we will play to win the Portuguese Cup".
"We had a great season, which culminated with our presence in this final of the Portuguese Cup. There will be two teams that want to win. We want to play a good game and lift the trophy".
"I am privileged to have already won this trophy for SC Braga. Tomorrow, when we take the field and see our fans and the stadium full, we will fight for this goal until the end".
Porto News & Current Form:
Multiple Portuguese champions and simply top club Porto do not need much extra advertising. Every season they fight for the championship, which this year they lost to Benfica, losing by just three points and becoming silver medallists.
Porto were third in the league in terms of scoring, a couple of goals behind Braga, their future Cup final rival. The title-winning Porto have won the Portuguese Cup 17 times, but taking the trophy on Sunday will be particularly important to make up for their loss in the championship battle.
Porto finished second this season, just two points behind Benfica. The team currently has a streak of four wins in a row, but it is worth noting that the team has won 10 times in their last 11 matches. Porto have scored at least two goals in their last three games, but the team still concedes a lot.
In the Portuguese Cup, the Dragons crushed their opponents in the opening rounds, missing out against Anadia FC (6 – 0), CD Mafra (3 – 0) and FC Arouca (4 – 0). Next up was a minimal away win over Academico de Viseu (1 – 0). In the last round, Sergiu Conceição's side narrowly beat FC Famalicao (2 – 1, 3 – 2), breaking their opponents' resistance only in extra time in the return leg at home.
The away team suffered just one defeat, and ten victories in 12 rounds at home. The other day, the team were very close to the Champions League quarter-finals, although they failed to beat Inter Milan (0 – 0 and 0 – 1).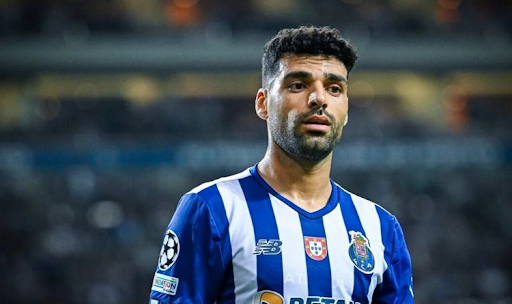 As the final approaches, the team faces an ongoing setback with the absence of their right-back, Joao Mario, who continues to recover from a knee injury. This means that the skilful Brazilian winger, Pepe, will once again step up to the plate, seamlessly filling the defensive role with his versatility and talent.
Leading the charge in Porto's attacking force is none other than their star striker, Mehdi Taremi. With an impressive record of 23 goals and eight assists this season, Taremi has rightfully earned his place as the league's top scorer. His remarkable scoring ability will be further amplified as he forms a formidable partnership with Evanilson in the forward line. Providing additional attacking support will be the dynamic duo of Otavio and Galeno, who will undoubtedly contribute their flair and creativity to Porto's offensive manoeuvres.
However, Sunday's match holds an added significance for Porto, as it could potentially mark the final appearance of their highly-rated goalkeeper, Diogo Costa. The 23-year-old shot-stopper has been the subject of numerous lucrative transfer rumours, fueling speculation of a big-money move away from the club. With his future hanging in the balance, Costa is expected to showcase his exceptional goalkeeping skills one last time, leaving a lasting impression on both Porto supporters and potential suitors.
Legendary football player Pepe who recently returned to his origins, in Portugal, is nervous ahead of the final:
"SC Braga is a very good team, we have already had the opportunity to face them in the championship. It's a team that works hard, that comes out very well in transitions. We have worked hard during this week, as always, to be well prepared and give a good response in this final."
"This final is like the first time. I am privileged to be able to get up every day and go train at Olival. I will play tomorrow's final as if it were the first, I feel that nervousness inside and that's good, because it makes you alert. I'm ready and available to help my teammates and my club."
"I still have a few years left as a player here, but the conviviality around the stadium between people is always special. It's a special day, not only for us players, but also for the fans and for football. It's a final that everyone wants to play in, but only two teams can be there. We want to give joy to our fans on a day that is always special."
Sporting Braga form guide: D-W-L-W-D-W
Porto form guide: W-W-W-W-W-W
Sporting Braga vs Porto Head-To-Head Record:
| | | |
| --- | --- | --- |
| Sporting Braga | Draw | Porto |
| 8 | 8 | 15 |
February 7, 2021: Sporting Braga 2 – 2 Porto (Liga Portugal);
February 10, 2021: Sporting Braga 1 – 1 Porto (Portugal Cup);
March 3, 2021: Porto 2 – 3 Sporting Braga (Portugal Cup);
December 12, 2021: Porto 1 – 0 Sporting Braga (Liga Portugal);
April 25, 2022: Sporting Braga 1 – 0 Porto (Liga Portugal);
September 30, 2022: Porto 4 – 1 Sporting Braga (Liga Portugal);
March 19, 2023: Sporting Braga 0 – 0 Porto (Liga Portugal).
Sporting Braga vs Porto Predicted XI:
Sporting Braga possible starting lineup (4-2-3-1): Sa; Gomez, Oliveira, Niakate, Mendes; Al-Musrati, Pizzi; Banza, Horta, Bruma; Ruiz.
Porto possible starting lineup (4-4-2): Costa; Pepe, Pepe, Marcano, Wendell; Otavio, Eustaquio, Uribe, Galenlo; Evanilson, Taremi.
Statistical preview of the match Sporting Braga vs Porto:
Braga's First XI average age is 26.6 yrs.
Porto's First XI average age is 29.4 yrs.
Braga have lost only 1 match out of their last 14, winning 10 times.
Porto have lost only 1 match out of their last 15, winning 12 times.
Braga are unbeaten in their last 7 matches against this opponent at home.
In their last 5 games Porto are conceding an average of 1.00 goals per game, while scoring an average of 2.60 goals per game.
In the last 5 games Braga are conceding an average of 1.20 goals per game, while scoring an average of 2.60 goals per game.
Braga's top scorers: Ricardo Horta (14), Simon Banza (11), Iuri Medeiros (10).
Porto's top scorers: Mehdi Taremi (23), Galeno (8), Evanilson (7).
What has been said before the match:
Boss of Braga Arthur Jorge talked about the final, opponent and his approach to the game:
"It's special for me and for the whole team to be on this stage to play in tomorrow's final at Jamor. This is a season of affirmation, always supported by a squad with a lot of quality. We have to recognise that the work has been well done so far and the results are there to see. Tomorrow we will try to win the Portuguese Cup and ensure that victory."
"I am always more focused on my team work and on what we have to do on the pitch. Naturally there are situations that we will have to adapt to, but I always prefer to look inside and to what we can and want to do".
"We know that pragmatism often leads us to win trophies and tomorrow the margin for error is zero. We have a way of playing, with players with certain characteristics. Tomorrow we will not deviate from what we have done so far at the level of play".
"We have the same conditions as our opponent to win the match. We want to be competitive and competent so that tomorrow we can get the advantage and win the trophy. We are prepared for every moment of the match, be it the 90, 120 or the penalty shootout".
Porto coach Sérgio Conceição about the team's season, opponent Braga and his feelings ahead of the final:
"We can end the season tomorrow with three of the four national titles. We had a good week of work, always within the same form, not with too much brilliance or desire because we always had that during the season. In this competition, from the game with Anadia until today we have always had the same state of mind and this week it was the same so that tomorrow we are prepared to win the game."
"I haven't given the eleven to my players yet. I can confirm Pepe as a starter because of what I said about myself, it's convenient. The differences between Grujic and Eustaquio are visible, within the same position they have necessary characteristics, depending on the games and the moment, and both are fit, they can even play both."
"This year, the theoretically more accessible games were not and in the more complicated ones we gave an excellent response. The theory is one thing and the practice is another, it depends a lot on what we do in the match tomorrow. We know what to do to have an advantage in this match, not only the strategy will be important, but also the emotional field, which has to do with the personality of the team and the ambition to win another title."
"And it's not who has more or less titles that has more or less ambition. Those who are used to winning and are truly competitive on a daily basis, have the will to win even more. That's what I pass on to the team. Tomorrow is like the first title for us."
"Every game has its own story. This is a final, a game that has to be decided tomorrow and every game is different. SC Braga's distance to FC Porto is much smaller than a few years ago, we're talking about a coach who broke all records this year in the club, who is for some the highest scoring coach in the League, so we expect difficulties against a team that did an excellent championship. We did a very good championship, not excellent, otherwise we would have won."
"It's a game I really enjoy. It's the sixth final I've played in, I've had a few years of this. But I still feel a lot of trepidation about coming here, especially in the afternoon, in this emblematic stadium, to be able to win another title for FC Porto."
Sporting Braga vs Porto Prediction:
For one thing, the squabbles in the Portuguese Primera are settled. The teams finished 3rd and 2nd respectively. The last round was almost a week ago, so the opponents had time to recover and prepare for this match. Despite the common fatigue at the end of the season we may see cheerful and attacking football. There is no point for the teams to save energy anymore – this is the last match of the season, with the trophy on the line.
Portgo made a remarkable run at the end of the season with an 11-match winning streak, however, failing to clinch a trophy as they were just two points adrift of champions Benfica. Such a fact has clearly led to frustration on the part of Sérgio Conceição's men. Fortunately, now there is a chance to smooth the season with a trophy, and hence the motivation and sublimated energy will clearly be in abundance.
And while the bronze medals in the Nos Liga are something of a success for Braga, it is simply an anomaly and inadmissible for the Dragons to finish the campaign without silverware. We believe that Porto will find a way to prevail over Braga.
As for the game's scenario, let's pay attention to the following points. Firstly, Braga are averaging 5.8 corners per match, and Porto in turn are serving 5.3. Given the explicit focus on offense, we expect not only an exchange of goals, but also about 8 corner kicks given per game in total. And let's not forget about the principled nature of the game, where nobody will have to be careful; there will be a fight for every ball, and from this, we will see a lot of bookings as no one wants to cede to the other.
Don`t miss out 👉: Top 8 Game Releases in June 2023
Parimatch News staff prediction:
We say: both teams will score; Porto will not lose in the regular time; the Yellow cards total will be over 5,5; and the total of corners will be over 8 – Yes.