Shearer on Salah and Mane in Africa Cup: 'It could cost Liverpool the league title'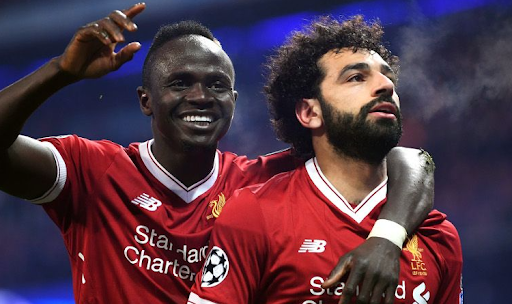 The bromance of the two Africans cannot be underestimated
Former Newcastle United forward Alan Shearer, an English football legend, believes Liverpool will be seriously affected by the absence of forwards Mohamed Salah and Sadio Mane due to their participation in the Africa Cup of Nations.
It seems likely that the tournament will still be played between January 9 and February 6, 2022 in Cameroon, despite the raging strain of Omicron coronavirus originating from Africa.
Many clubs will be missing key players who will be away for a month to help their national team win the trophy.
Some squads could be particularly affected, for example Liverpool, which will be facing a lack of key systemic players who are in great form. It has become clear that Mohamed Salah, Sadio Mane and Naby Keita will depart for their national teams after the President of CAF confirmed this week that the tournament is in place.
Pundit Alan Shearer has pointed out the difficulties the Merseysiders are likely to face:
"If AFCON goes ahead, Salah and Mane might only end up missing two league games each – but it could be three or four. In a title race this tight, that could be enough to cost Jurgen Klopp's side the big prize."

he wrote.
 "We are talking about two of his star players, who can and will change games by scoring goals, being away for up to a month. Salah, in particular, is capable of magic at any moment. For me, he is the best in the world right now – not just the best goalscorer, but the best player full stop. So of course his absence is going to be a loss to Liverpool and a boost to their rivals, although Klopp still has plenty of firepower to call on in Diogo Jota, Robert Firmino, Divock Origi and Takumi Minamino."
And the situation could become critical, given that Manchester City already have a lead after both Liverpool and Chelsea drew in the last tour at the weekend. City have a marginal lead of 3 points, but coupled with the upcoming games, where the teams will be missing key players, this could play a huge role.
Moreover, let's not forget Virgil van Dijk, Fabinho and Curtis Jones who contracted COVID-19 last week, with another positive result from Thiago on Saturday. Jurgen Klopp will not be able to make full use of them any time soon even if they recover quickly.
Captain Jordan Henderson had a bad cold and was sent home before Tottenham. His test result was negative, but Liverpool's midfield was left devastated.
Andy Robertson will be rested this Christmas as he takes a three-match suspension after a straight red card in the last match.
Don`t miss out 👉: Arsenal consolidates in top four, Chelsea and Liverpool drop points while Man City cements top spot
 "Manchester City will be top at Christmas after winning eight straight games but I don't think any team will take control of this Premier League title race for a long time yet. They currently look the team to stop, but I have thought the same about Liverpool and Chelsea at different times this season and I am sure we will soon be talking again how strong those two look."

He added.
The Africa Cup of Nations is Africa's biggest international national team tournament and takes place every two years. Last year the tournament was postponed until early 2022. It is the equivalent of the European Cup for the African continent.
Mohamed Salah has been directly involved in 24 Premier League goals this season (15 goals, 9 assists) with only Alan Shearer in 1994-95 (16 goals, 9 assists) having a hand in more of his team's goals before Christmas Day in a Premier League season.